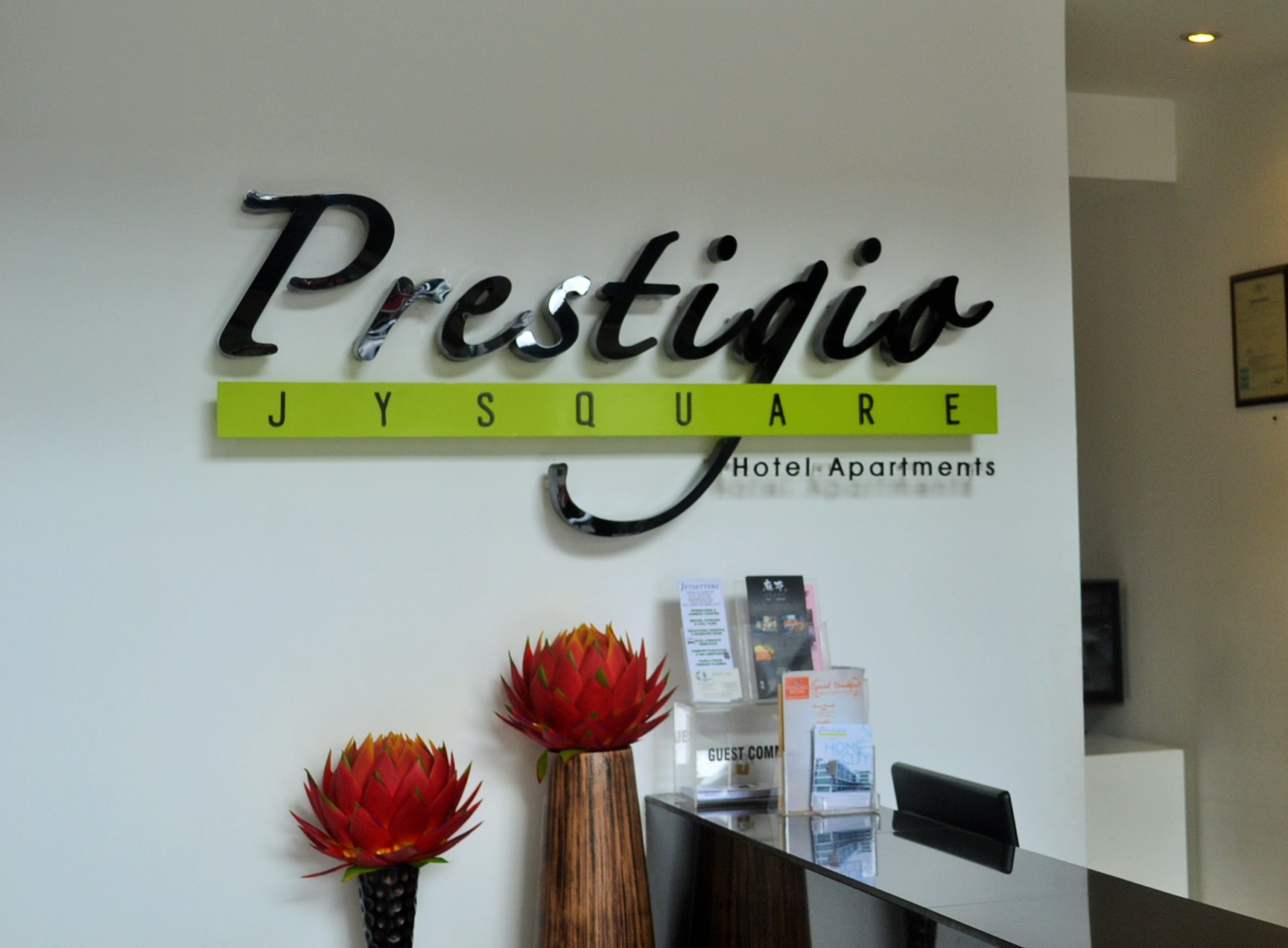 Aside from the school dormitory, 3D Academy (or 3D Universal English Institute, Inc.) has another accommodation, which is especially for its students who do not want to be bounded by school rules such as the curfew. This accommodation is catered by Prestigio Hotel Apartments with the negotiation of the school.
ABOUT PRESTIGIO HOTEL APARTMENTS
Situated in Lahug of Cebu City, Prestigio Hotel Apartments is nestled at a site near to shopping malls (like JY Square Mall), business offices (such as IT Park) and tourist attractions (like Taoist Temple). As to its proximity to 3D Academy, it is just a few minutes of walk across the building. It is both a hotel and apartment, as its name mentions, because it can serve clients who wish to stay for only a few days and for a year or more. Besides its convenient location and variety of lodging options, this establishment is known for it's helpful, friendly staff and satisfying overall room accommodation–a wise choice by 3D Academy!
STUDENT'S ACCOMMODATION
Students of 3D Academy who decide to have this accommodation can choose from two types of room–one with a King-size bed and another with two beds of regular size. Each room is equipped with the following: air conditioner, hot and cold shower and Cable TV. Besides these, every room is given free access to Wifi.
This type of accommodation in 3D Academy is often chosen by those who study as a family as it is more convenient for parents with their child(ren). And of course, it's free from curfew; it's an advantage for those who want to explore Cebu City or visit one of Cebu's neighboring islands (such as Bantayan Island) for a memorable getaway or simply for a fun trip in Cebu while studying English. (By the way, for single occupants, this accommodation is only available to students of 18 years old and above.)
SERVICES
Cost of services can vary with the period of the student's stay. For students who intend to stay for only one or two weeks, electricity and management is free of charge. But if the stay is three weeks or more, electricity is no longer free. So, the student has got to watch how much he/she uses electricity if he/she doesn't want to pay a big amount for it.
As for laundry (pick-up and delivery) and room cleaning, the student doesn't have to worry because they are also free (in the sense that you don't have to pay for them separately), regardless of how long the stay is. On top of that, three daily meals are also offered without pay every week. If you're still not familiar with Cebu and you don't really have much vacant time to roam in the vicinity in search for food, then this daily food service will be of very great assistance!
So, to all students aspiring to study in 3D Academy, you have the option of an accommodation without curfew and with the comforts of a hotel-like service. Have no worries and enjoy your English studies in Cebu!