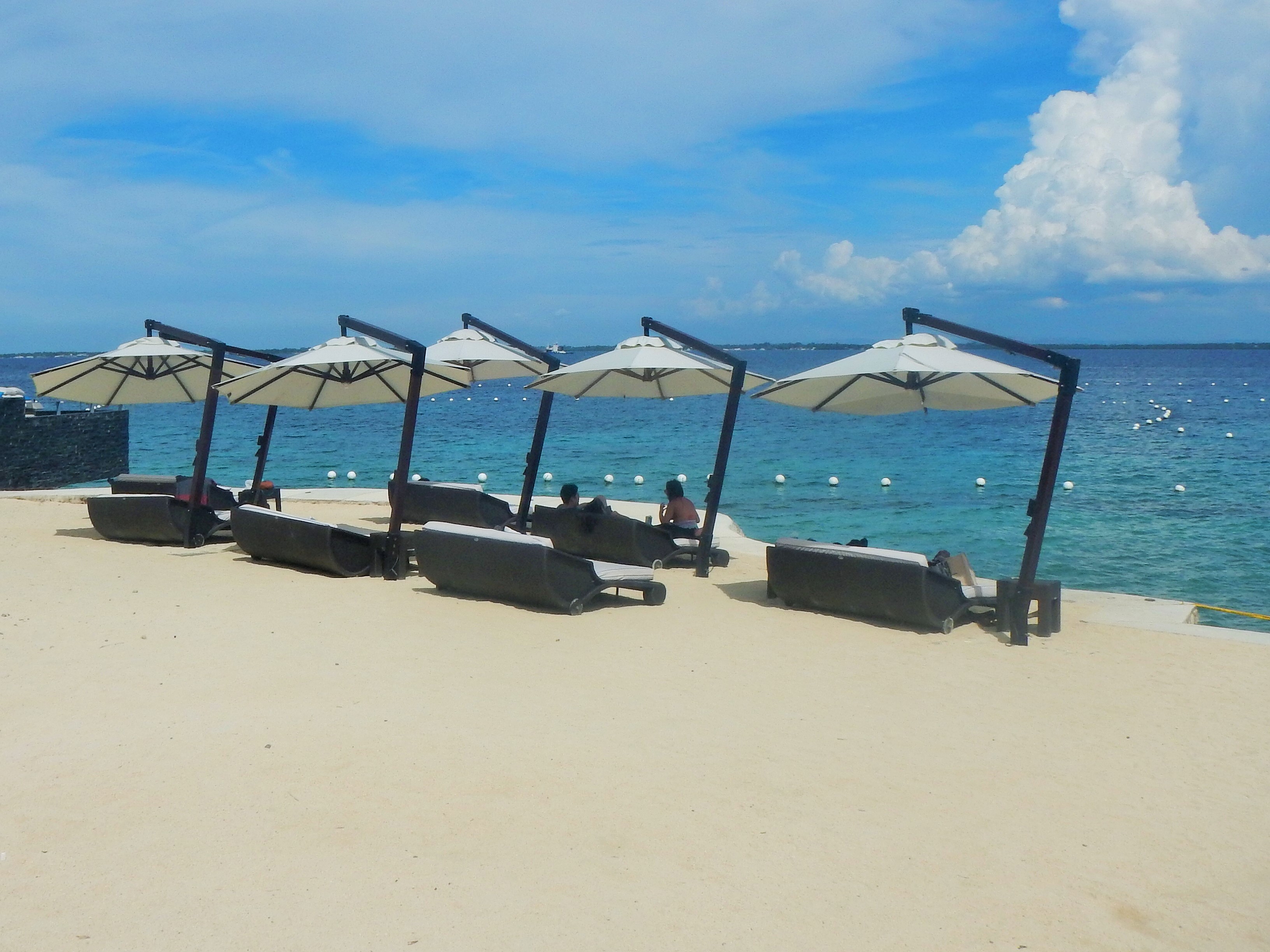 Cebu is not just the home of the luscious yellow mangoes, ingeniously developed jeepneys, and English-proficient speakers; the province is also known for its high-end resorts along with the attractive beaches and breathtaking oceanic scenery it promotes. Crimson is one of those resorts.
WHAT IS CRIMSON?
Crimson is a five-star holiday destination situated in the island of Mactan, which is one of the parts of Cebu famous for its beautiful white sand beaches. It's only about 20 to 30 minutes away from Cebu City. With that, you don't have to travel long distances if you want to get a break from work or just spend quality time with your family and friends.
WHAT'S INSIDE CRIMSON?
A few days ago, I and my friends had an opportunity to take a look inside this prestigious resort.

At the end of the hallway, you'll see a very welcoming lobby. Here, we saw a Korean family assisted by one of Crimson's international staffs. Aside from Filipinos, Crimson also has Korean, Japanese and American staffs on their team. Crimson indeed does take good care of its clients.

And this is the best part of the lobby–the terrace overlooking the paradise ahead. What could be over there?

We took the stairs down and got ourselves surprised with this beautifully landscaped pathway.

This pathway led us to Crimson's vast swimming pools, one with a depth of 2 feet for children and another that's 4 feet for adults.

So this was the surprise! But the pool is just a teaser. Of course, what's a beach resort without the beach itself? Here's a sneak peek.

Where else would you go? This is just the right place to relax and unwind–soothing sea breeze, eye-warming blue scenery–catered with one of the best services and just some minutes away from the city!
For those looking for fun and adventure, the accommodating staffs offer various water sports and activities such as jet ski-ing, snorkeling, and parasailing.
If you don't want to waddle on the hot sandy shore and just like to take a nap
somewhere a little distant from the beach, then there's that place especially prepared for you right here.

And, that's not all there is. There's a whole lot more you (and I) haven't discovered yet. Crimson is quite a big resort, so for the convenience of the guests, they have these golf carts running around to transport guests.

We didn't get to see all of Crimson. But the short trip around was enough to convince that it is indeed a great place to stay. I bet it'd be a bucket list addition you won't regret! It's a perfect getaway in Cebu for those who can afford luxury.