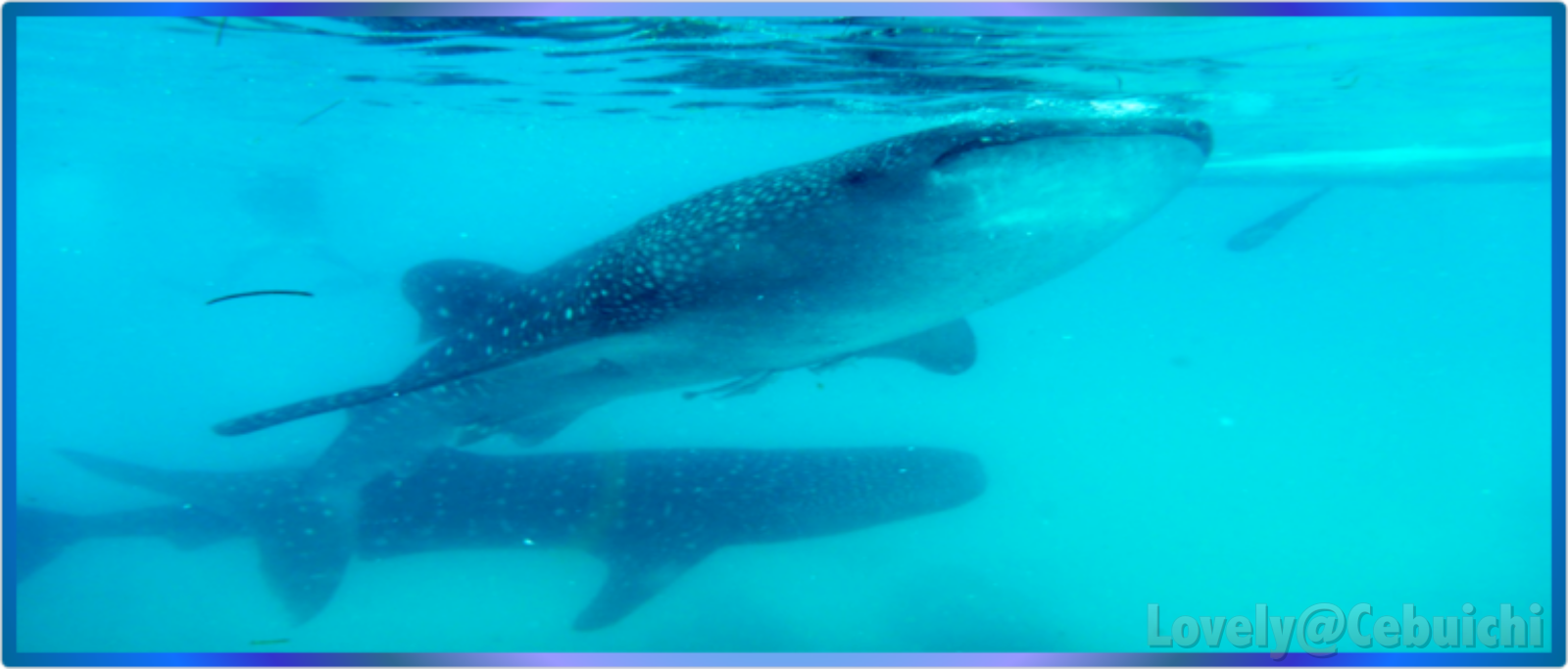 Philippines is not just known for its natural wonders, but also for the remarkable creatures that exist in its forests and seas…
GENTLE GIANTS IN OSLOB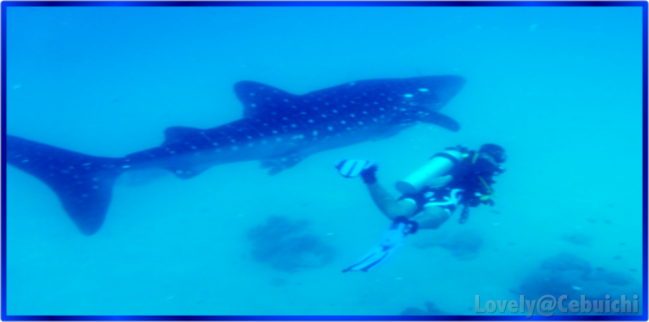 A diver diving with a whale shark.
Oslob is a province of Cebu and it is a two (2) to three (3) hours bus ride from the city. Ten kilometers (10 km) away from the center town of Oslob, is a small and quiet barangay called Tan-awan. It is in this barangay where you can meet the gentle giants of the seas.
These creatures are locally called as the "butanding" or commonly known in English as the whale sharks. The whale sharks are considered as the largest fish in the sea. A grownup whale shark has a maximum length of thirteen to fourteen meters (13-14m) and has an approximate weight of one thousand five hundred kilograms (1500kg). As scary and as intimidating as they may seem they are friendly creatures; thus, they are dubbed as the gentle giants. In fact, their mouth is about 1.5 meter wide, but they have very small opening to their stomachs. So you don't need to worry when you swim with them! These gentle giants only consume plankton and krill.
WHALE SHARK WATCHING


My tito snorkelling beside a whale shark; My family in a "bangka"; Me, snorkelling with a whale shark in the background.
(Left to right picture)
There are a lot of beach resorts in Oslob that offers whale shark watching to tourists. You can observe the feeding of these gigantic creatures as the fishermen feed them usually between six in the morning to twelve noon (6:00 AM – 12:00NN). Before you are going to excitedly plunge into the open seas to swim with the whale sharks, you will first be given a quick-seminar for rules and regulations. After the quick-seminar, you will have to ride a small boat or what we locally call as a "bangka" and go farther from the shore where it is deep enough for the whale sharks to freely swim. You can rent for snorkelling equipments and waterproof cameras, btw. For diving with the whale sharks, you can approach the resort you are staying with and negotiate with them. It surely is exciting not just to watch the feeding of the whale sharks, but also to snorkel or dive with these gentle giants. Just a precaution, you are not allowed to touch or ride the whale sharks; there will be underwater guards that will be watching and making sure that no harm comes to these friendly creatures and to you. You will definitely have fun and a lifetime experience swimming among huge yet friendly creatures.
GETTING THERE


Underwater View
From Cebu City you need to head straight to the South Bus Terminal, it is just a few meters away from Elizabeth Mall (E-Mall). Before hopping inside the bus, be sure to read the board sign that is placed in front of the bus mirror to make sure that you are on the right bus going to Oslob. When you're already inside the bus, the bus driver's assistant will ask you for your destination, which is Tan-awan, Oslob, and he then will give you your ticket fare and you will have to pay for it for about a hundred fifty pesos (Php 150.00) for the air-conditioned bus. You can ask the driver's assistant to inform you when you already reach your destination. A bus would be available from one in the morning to nine in the evening (1:00 AM – 9:00 PM).
Philippines has a lot of amazing places for you! Cebu is just one of the many beautiful places you have yet to fall in awe with! So what are you waiting for? Discover Oslob! Take a plunge with the gentle giants and have an experience of a lifetime!