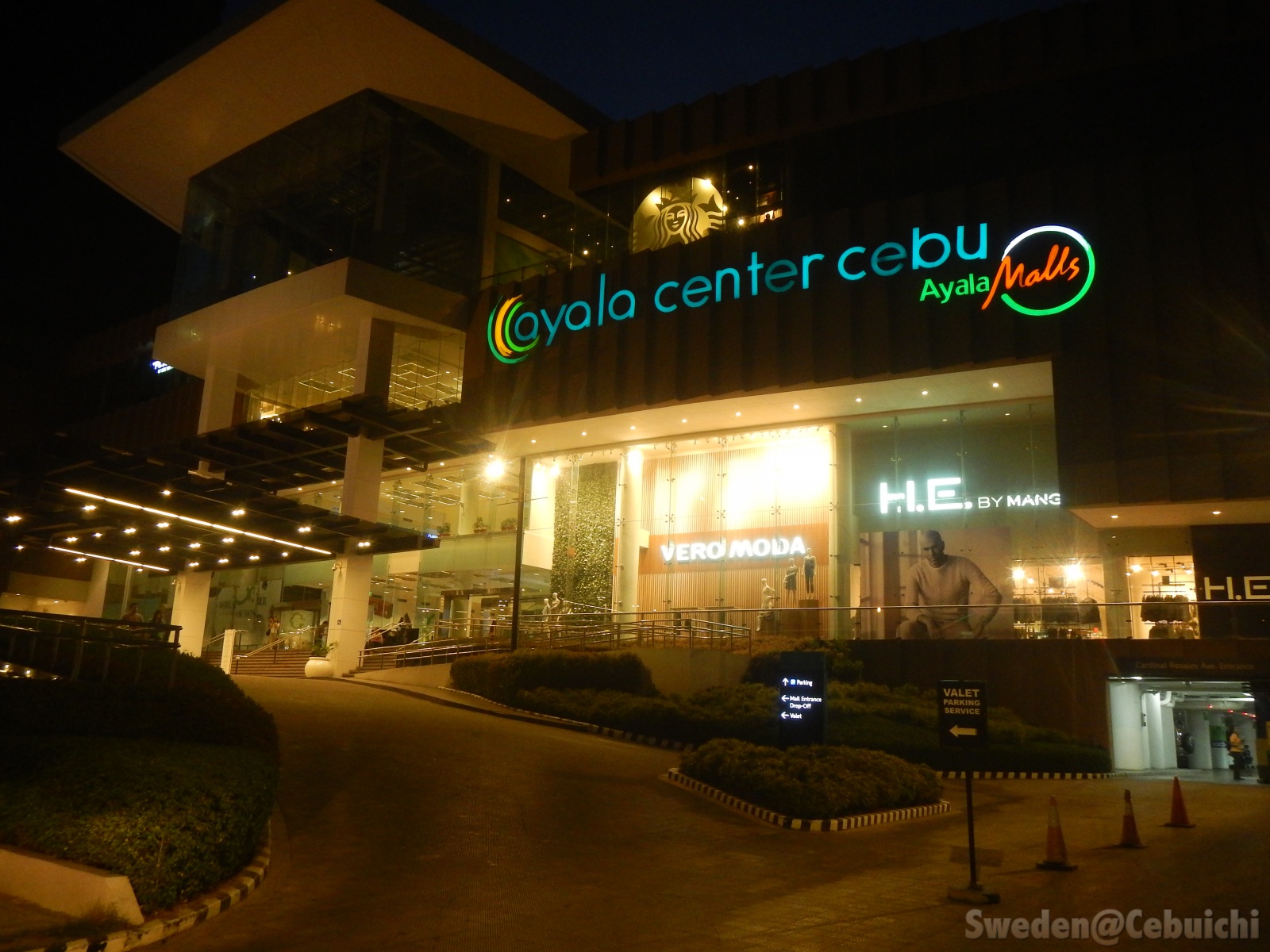 It is a mall where you can not only shop and dine but you can also relax
and be entertained. It's all four in one master-planned structure.
ABOUT AYALA MALL
Ayala Mall (or Ayala Center Cebu) is considered to be the premier shopping,
dining and entertainment destination in Cebu. It has opened its doors to the public
in 1994, and now it is continuously growing and developing, having already expanded into
what many now call the New Wing of the mall. This area is said to be the first in
the Philippines as it features several stores of international brands.
SHOP & DINE
As the mall has recently expanded, you now have a seemingly endless list of stores,
both local and international, to choose from. Different stores are located on all
five levels of the mall. Clothing, footwear, accessories, bags, jewelry, books,
office supplies, housewares, gadgets, appliances, medicine, and loads of other needs
and wants are available in this mall. Also, not only does one have a wide selection
in terms of brands and style but also in terms of budget. It is a shopping destination
for both the fashionable and practical.

The restaurants or shall I say, the food destinations, of Ayala Mall are scattered
all around the mall–inside and outside, which refers to the Terraces. The Terraces
specializes in this aspect of the mall. It is lined with several restaurants of
different cuisines namely Asian, European and American. The rest of the restaurants
are located inside the mall, combining themselves with the shopping stalls.

Or if you simply want to buy food to fill that not-so-hungry stomach, then there a
lot of food stalls inside the mall. It's just like grabbing some food while strolling
in the mall in the afternoon.
RELAX & BE ENTERTAINED
The Terraces isn't just for the hungry. Whether it's daytime or nighttime, you can
find seats by the long terraces offered by every restaurant in the area to its customers
who'd prefer viewing the greenery or the bright lights as they dine. Also, the mall
has a spa where you can have that weak, stressed body of yours revitalized and a lounge that can provide a place where you can recline on a comfortable seat for a while and probably doze off for a few minutes.

If you're looking for something fun to do with your family or friends, then you can
find that fun in the mall. You can sing in karaokes, play arcade games, watch movies,
or simply watch one of the concerts or special programs in Ayala's The Gallery,
Activity Center, or concert grounds of the Terraces.
It's not just a place where you can buy your necessities, but a place where you can also make special memories. Enjoy mall-ing in Cebu!