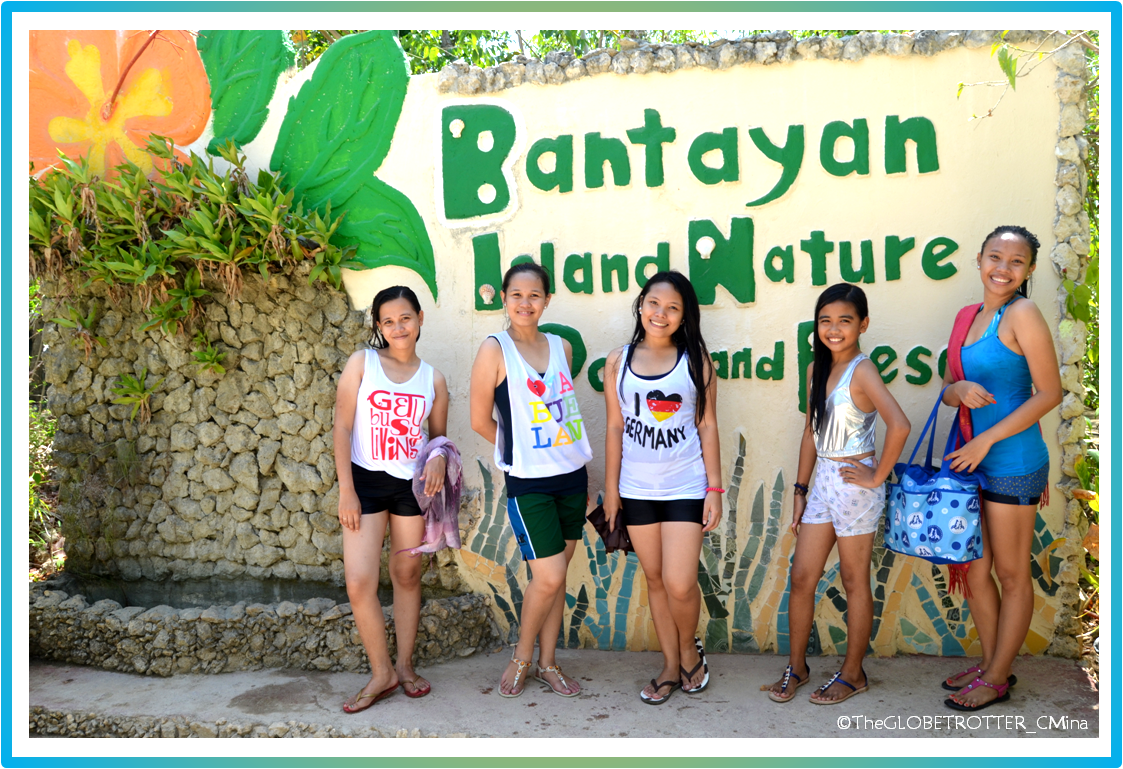 Bantayan Island indeed offers you a beauty yet to be discovered by the world. And Bantayan Island Nature Park and Resort is one proof of the island's wonders…
EXPLORING THE NATURE PARK AND RESORT
Bantayan Island Nature Park and Resort is an eight-hectare wellness and leisure getaway situated in Tamiao, Bantayan Island. What makes the resort interesting is its features, which include both the biggest spring-fed cave pool and the biggest swimming pool in the island. You can also enjoy an access to a vast stretch of white sand by the cliff where you can go swimming under the heat of the sun or go shellfish picking, or most of the times called 'manginhas' in the local dialect. By the cliff deck, you can relax, breathe fresh air and witness the stunning sunrise or the breathtaking sunset. One more interesting thing that the resort offers is its fish spa, where you can feel the soothing massage of the small fishes.
During your stay here in the resort, you will experience staying and sleeping in a warm and cosy Cottage type of room, which locals commonly call as 'payag'. A Bungalow type of room is also available in the resort. Plus, rooms are either in a beautiful Garden or Seaview!
Room Facilities & Amenities includes
• Private Toilet and Bathrooms
• Hot and Cold Shower
• Towels
• Toiletries

MORE OF THE NATURE PARK AND RESORT
These are more of the facilities and services that you can avail and experience when you come and visit the resort:
• Trek the Nature Trail
• Have Fun Boating
• Enjoy Snorkelling
• Have a Massage at the Health and Wellness Center
• Do Karaoke; Play billiards and Darts; or Enjoy a scrumptious meal at Captain's Bar and Restaurant

• Have Access on Wi-Fi at the Resort's Public lounges
• Explore the Mini Zoo
• Have a Bike Tour
• Have a Cultural Tour
• And other Recreational Activities
GETTING THERE
To get to Bantayan Island, you can check another article of mine in here, cmina.wordpress.com/a-glimpse-of-a-paradise. Go to the GETTING THERE Section and it will give you details on how to reach the island.
Bantayan Island Nature Park and Resort is located approximately 20-25 minutes away from the port of Sta. Fe. You can ride a tricycle from the port going to the resort. You just have to inform the driver that you are going to Bantayan Island Nature Park and Resort. For your convenience, the resort offers Free Pick-up/ Drop-off Service from Sta. Fe to the Resort upon your check-in/out. NOTE: This Free Pick-up/ Drop-off Service is available only for Aircon Accommodations and are not applicable during promo rate.

There are a variety of activities to do and places to explore in the resort. Reading it in my blog will never be enough to satisfy the fun and relaxation you are longing for. So when you visit Cebu, don't forget to include Bantayan Island in your itinerary and explore the wonders of Bantayan Island Nature Park and Resort! There are even more various resorts you can choose from, you just have to come to Bantayan Island yourself to witness a Philippine marvel and experience a paradise vacation.