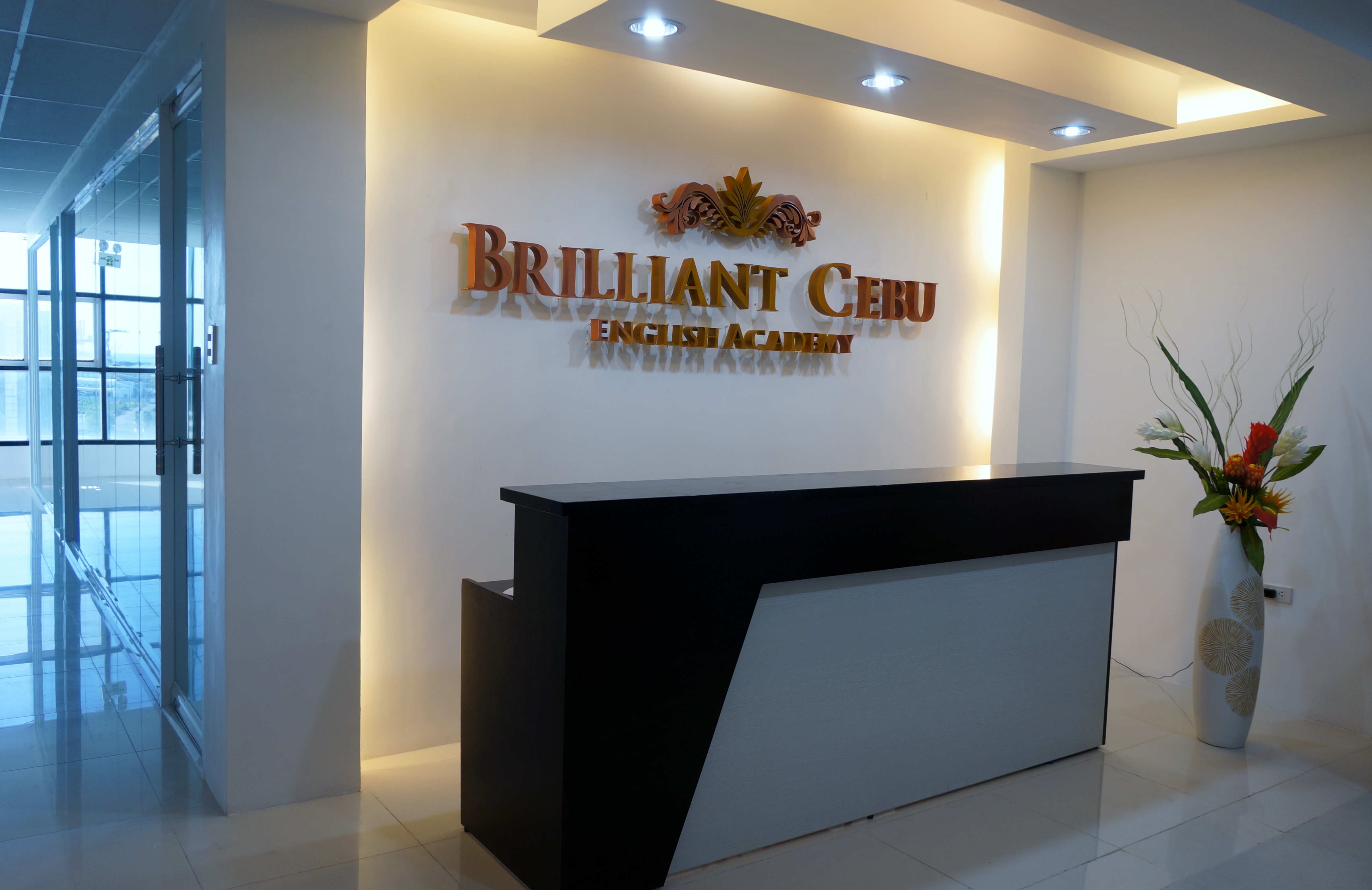 What comes to your mind when you hear the word, "brilliant"? If you look it up in the Oxford Dictionary online, it can mean, "outstanding" or "impressive." The ESL school, Brilliant Cebu, can be described with those two words as it has intended to provide both specialized curriculum and excellent accommodation for the students.
ABOUT BRILLIANT CEBU
Brilliant Cebu English Academy is a Japanese-only ESL school established in March 2013, and since then, the management has aimed to give a brilliant service to its students. Their very first priority is the customer's satisfaction, said Mr. Tomoyuki Kawai, school manager of Brilliant Cebu. This resulted to a curriculum that is accommodatingly flexible to suit each student's level and need and an accommodation that will help make the student's stay comfortable and convenient while studying abroad.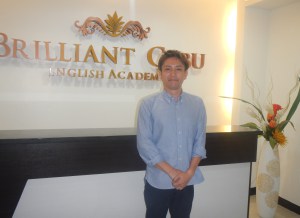 Mr Tomoyuki Kawai, Japanese school manager of Brilliant Cebu
Brilliant Cebu is located on the 8th floor of Robinland Building in Mandaue City. It is just a few meters away from Parkmall, one of the biggest malls in Cebu, City Times Square, a place consisting of a chain of variety of restaurants, salon, spas, coffee and tea shops among others, and Cebu Doctor's University (CDU), a prime educational institution for medical students.


Brilliant Cebu is strategically located inside this huge building, Robinland.
BRILLIANT CURRICULUM
In the school curriculum, there are 10 levels and four recommended courses: General English course (with 6 man-to-man classes and 2 group classes), Intensive English course (8 man-to-man classes), Exam English (in preparation for TOEIC, TOEFL and IELTs), and Business English course. The Business English course will help students learn the technicalities of the English language in explaining about business, compose a Curriculum Vitae (the British version) or Résumé ( the American version), and enhance their business English vocabulary.


Left to Right: 1) Classroom hallway; 2) Waiting area; 3) Classroom
As aforementioned, customer's satisfaction is the goal, which they make possible through: 1) flexibility of courses (especially the Business English course); 2) experienced ESL teachers who are also trained to adapt to the specialized system of the curriculum; and 3) implementation of only three school holidays throughout the year and the option to study during the weekend, which benefits the student studying for only a week in Cebu.
Flexibility of courses means the school can change or customize the number of man-to-man and/or group classes for the sake of the student's improvement. Also, in Business English course, they can fix up a curriculum that best suits the student's profession.
BRILLIANT ACCOMMODATION
Aside from being comfortable and convenient, accommodation is simply elegantly designed.
(For more details on the facilities, visit Running Limo's blogsite or Cebu-ichi, a Japanese agency for English schools in Cebu for a comprehensive consultation.)


A stylish and convenient accommodation for Brilliant Cebu students
Besides that, there is no curfew, unlike other ESL schools. Majority of the students are adults, between 30-40 years of age (although they do accept 18-year-old students). Such age group don't need a curfew, do they? Freedom in this manner is rewarded to its responsible students while necessary security measures are, of course, upheld by the school.
The management and staff also provide additional services to make things convenient for students. For example, when the students need to get a package from Japan, the company can assist in getting the package for them.
As you may now see, it's the school where all of your needs, both academic and personal, are well taken cared of. Experience these possibilities as you aim high for your English studies in Brilliant Cebu!