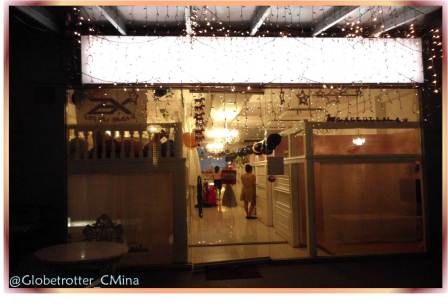 Café Tiala is located at Unit 2-D 2nd Floor, The Forum Building Archbishop Reyes and is open from ten in the morning until twelve midnight. If you are afraid that you will get lost, don't worry because the café is just a five to ten minutes walk from Ayala Center Cebu to Banilad area and the building is just next to Cebu Grand Convention. There are also a number of restaurants in the area in which you could choose from.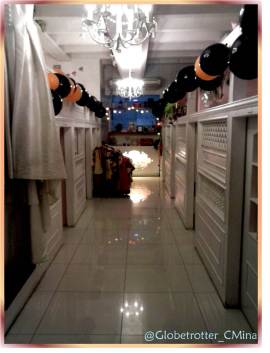 The Hallway of the Café
ABOUT THE CAFÉ
Since the café is a Korean Café, so obviously the owner of it is Korean. I haven't had the chance to meet the owner, but I was able to see her when we arrived at the café. I have known that she was the owner only when I talked to one of the waitresses and I also ask her a few questions. The waitress said that it is called Café Tiala coming from two words which is Café and Tiara. She said she wasn't really sure why it became Tiala, though she had a hunch, that instead of Café Tiara, someone misheard it and it resulted to Café Tiala. But regardless whether it should be tiara or tiala, one thing is for sure, the café's theme is princess room or royal-like café. And its logo has a tiara on it.
Café Tiala's menu offers a variety of food and drink. For the beverages, they have iced coffees to teas and smoothies to lattes. While for the meals, they have a several brunch items and some of the Korean snack favourites.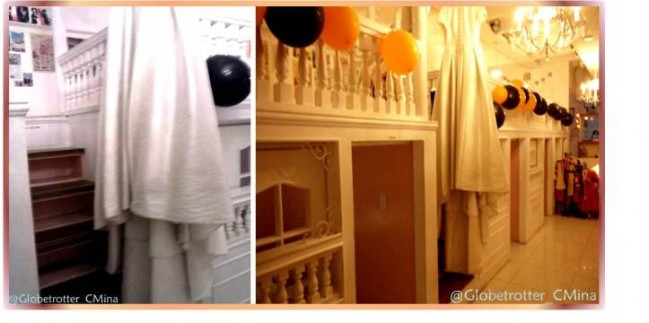 On the left side of the picture is the staircase that will lead you to the 2nd level of the café.
WE CAN BE ROYALS
Indeed, this place is where you and I can be royals! The waitresses dress like royal maids and treat their guests like princesses and princes. Inside the café you will find ten private rooms; up the private rooms is the 2nd level, which looks like a veranda, where you can also hang out with friends or loved ones. There are also a few alfresco seats available just in front of the premises. Personally, I love being in the private room, since I feel like I can have a privacy doing things or just talking to my friends.
Guests get to wear some cute costumes and Korean dresses too! We get treated like royals by the waitresses who wear cute royal maid outfits, and of course get to enjoy the delicious food and drink that we order. Another plus factor is that they have flat screen televisions and DVD players in some of their private rooms. There are also notebooks inside the rooms where you can write your suggestions and thoughts about the café.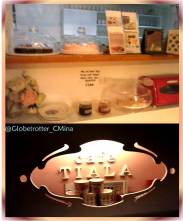 I am not really a coffee shop fan, but out of the many themed-coffee shops here in Cebu, this one captured my attention. When my close friend and I wanted to go somewhere to hang-out, one of our friend just referred Café Tiala to us. Thanks to her, we experience something interesting that day. If asked whether I would go back or not, sure I would love to go back to Café Tiala and have another interesting experience with the scrumptious meals they serve.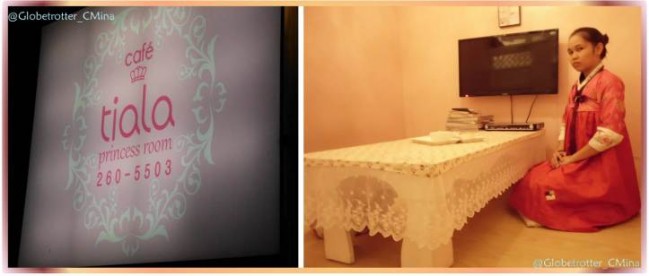 On the left side facing the picture is the signage of the Café. While on the right, is my picture wearing a Korean outfit inside one of the private rooms of the Café.
I was not actually planning to write about the place, but after my experience in Café Tiala, I decided to write an article about it because I want to share such an appealing place to others like you!