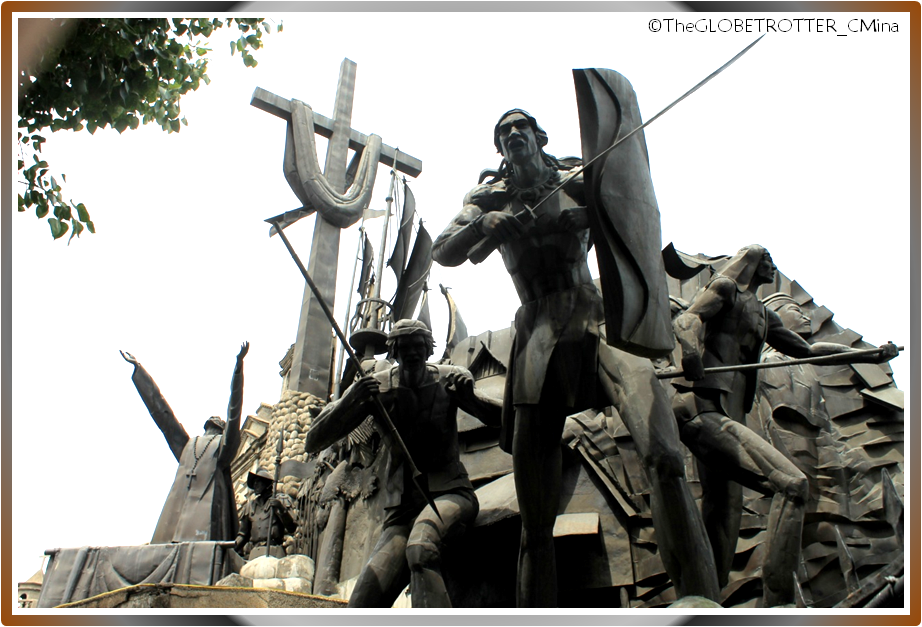 Cebu has indeed a very rich heritage. If you are into history and you love travelling back in time, and discovering different past significant events then, Cebu Heritage Monument is a must visit place for you.
ABOUT THE MONUMENT
The Cebu Heritage Monument is situated at the original Plaza Parian in Cebu City. According to Resil Mojares, a historian scholar, Parian got its name from the word 'pari-pari' which means 'to barter or trade'. It is said that in the earlier time, wealthy Chinese merchants lived and held lavish events at Parian.

The construction of the Cebu Heritage Monument began in July 1997, but it was only inaugurated on December 08, 2000. Eduardo Castrillo, a multi-awarded sculptor and one of Cebu's prides, designed and conceptualized the monument. Castrillo and the late Senator, Marcelo Fernan, were able to fund and complete the construction of the monument with the help of donations from private individuals and organizations.
TAKE A PEEK AT CEBU'S HISTORY
The Heritage of Cebu Monument is a tableau of sculptures made from cement, iron, brass and steel depicting different scenes about events and structures that are significant in Cebu's history. There are detailed statues that represent the memorable battle in Mactan Island on April 21, 1521 where native chieftain, Lapu-Lapu defeated the Portugese navigator, Ferdinand Magellan. Some of the sculptures show the local revolutions against the Spaniards. There are also those that portray the conversion of Rajah Humabon and his followers to Christianity, and the Cebuano veneration of the child Jesus, Sto. Niño.

The important structures found in Cebu that are carved in the monument include the very famous Basilica Minori del Sto. Niño Church, the Cebu Metropolitan Cathedral and the Magellan's Cross. A huge Spanish Galleon can be seen, as well. Statues of important people such of the former President Sergio Osmeña, Sr. and St. Pedro Calungsod were also included in the structure.
No need to worry, there is no entrance fee or extra charges to be paid when you visit the Cebu Heritage Monument.
GETTING THERE
The Cebu Heritage Monument is accessible to public transportation. If you are in Colon Street in downtown Cebu City, you can take a jeepney with the signboard showing SM and Pier area. The jeepney will pass by the monument. You just have to inform the jeepney driver where you are heading, so he can drop you off the right place. You can also take a taxi.

Cebuano people definitely pay tribute to the people who made significant impacts to the country's history. For without them, Cebu wouldn't be the Cebu we know right now. The Cebu Heritage Monument will indeed bring you back in time. So don't forget to stop by the monument and have the chance to take a peek at Cebu's history.