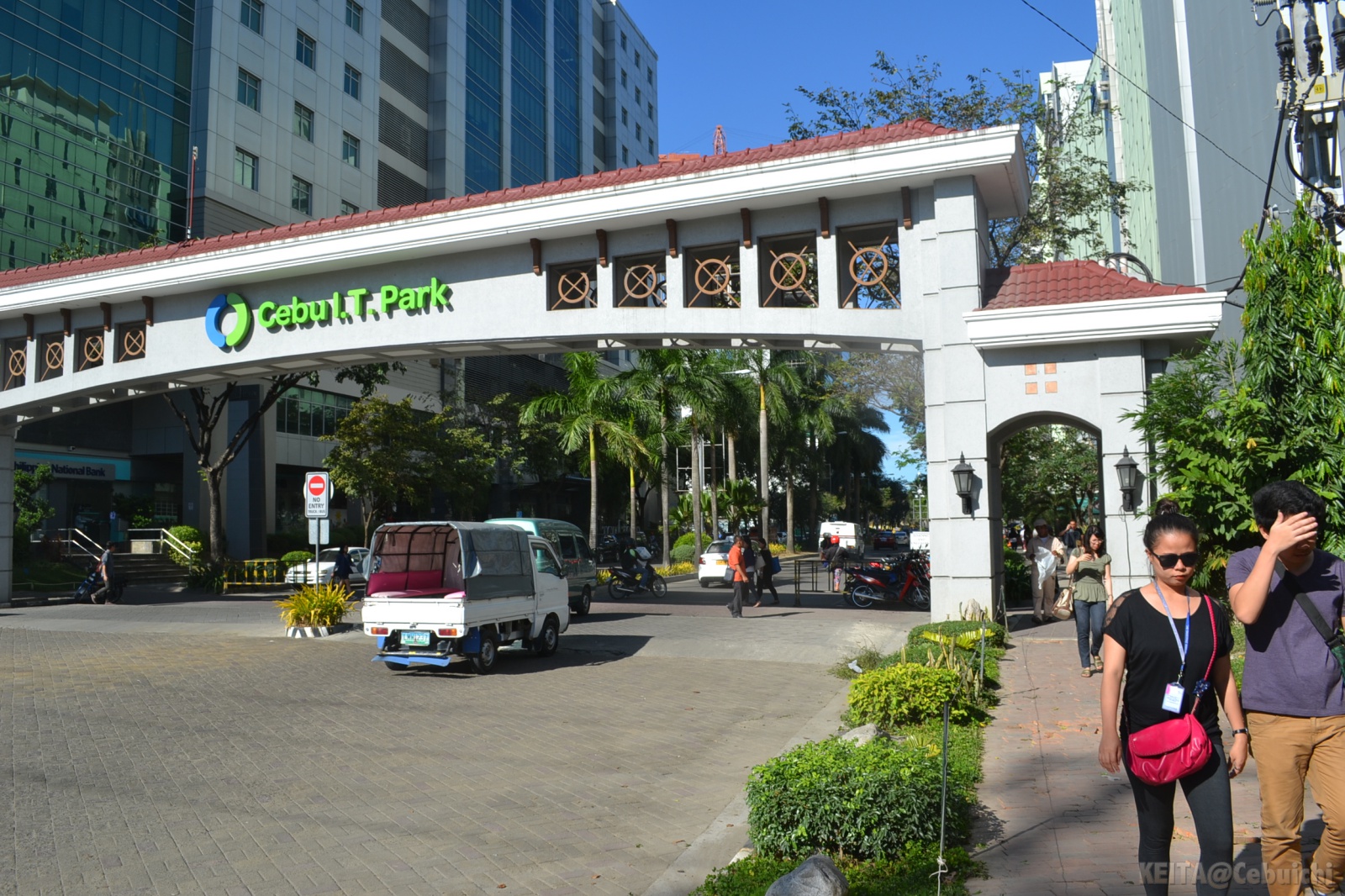 Business and work isn't just what Cebu IT Park is up to. It is also the home of many restaurants serving different cuisines, wellness centers, leisure activities, and residential suites that cater mainly to the needs of its workers.
ABOUT IT PARK
Formerly known as Asiatown IT Park, Cebu IT Park (but people in Cebu call it just "IT Park") is a park recognized by Philippine Economic Zone Authority (PEZA) Board as an IT (Information Technology) Park on April 6, 2000. It is a Special Economic Zone, which is a status granted by virtue of Presidential Proclamation No. 12 on February 27, 2001. Since then, Cebu IT Park's investors have been receiving business privileges and incentives.
Up to this time, business continues to expand in the area as there are more buildings being constructed and companies being established. Among its primary locators are "software developers in business, e-commerce, education and entertainment, content developers for the internet and multi-media, design and prototype production companies for computer hardware and accessories, IT-related research and development activities and telecommunication firms."
It is located in Barangay Lahug, Cebu City and just a few minutes away to the airport (20 minutes) and Cebu International Port (10 minutes) and about 1.5 km away from Ayala Mall.
What about the other aspects of this lifestyle destination in the city?
Eat!
In almost every building you see in IT Park there are restaurants suited to different tastes. So, whenever workers take a break from work or students finish their classes, they can choose from those restaurants in their buildings or jump to those of other buildings. Actually, the restaurants are located at the ground floor, so several visitors not affiliated to IT Park (like me!) can easily spot them and then pick one of them for their dining experience.

Reside!
High-rise condominiums have been built and continue to be built within IT Park. So, if you're working or studying around IT Park, you don't have to worry about travel time; your workplace or school (such as QQ English) is just a few minutes away from home. However, also many non-workers have already resided in these condos due to enticing amenities and of course, the environment of IT Park as a whole. When you're in IT Park, it's really just like a park would be–relaxing and peaceful–yet a no boring place to be in.
Be Well or Unwind!
As I've said, there are wellness centers offering health sessions such as Yoga in IT Park. But if one prefers doing what is said to be the best form of exercise, which is brisk walking, then the whole park is available. IT Park is a big place, so one can walk or jog far distances while giving yourself a treat to the eye-relaxing greenery around.

But if you're in for some entertainment to unwind from that long day of work or studying, you can choose to sing in karaoke's (such as Music One) or watch a favorite old movie in a movie house (such as Hello Hans–I will talk about this in a future post).
As you may now see, IT Park is a dynamic place for everyone's reach in Cebu. See you there!