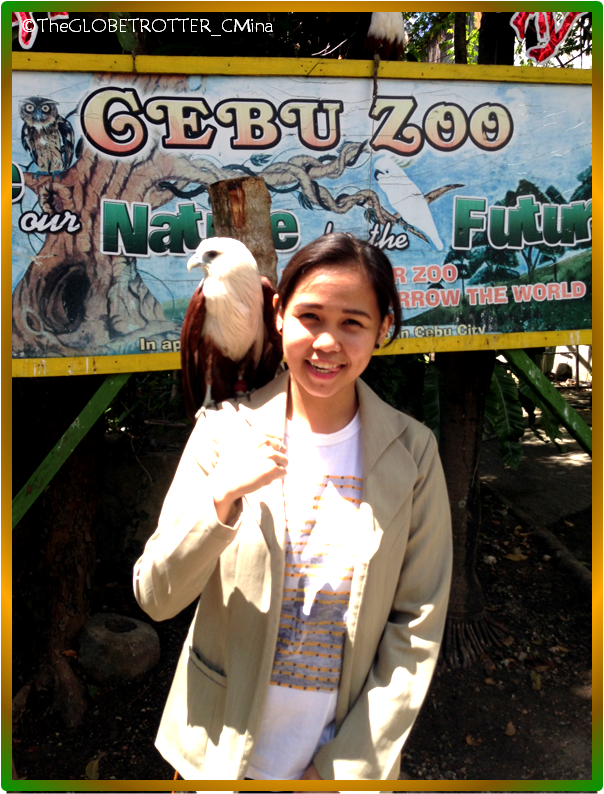 Yes, Philippines boast of its stunning white sand beaches and various magnificent wonders of nature, but little do you know that remarkable creatures also exist in its forests and sea. A trip to Cebu Zoo is a unique trip since it is the only zoo that can be found in this city.
THE ONE AND ONLY CEBU ZOO
Cebu Zoo is located in Woolbright Drive, Beverly Hills, Cebu. If you know the way going to Cebu Taoist Temple, then, you will not get lost since these tourist attractions are in the same Subdivision. You just have to ask local people around for help. The zoo is run and being taken care of by the City's Government. It is just a small zoo being inhabited by a few animals. Before, its main attraction to the people who are visiting is Boggart, the Tiger. Sadly, Boggart already passed away. The zoo's current main attraction is picture taking with the crocodile where you can go down to where it dwells and touch the real and live crocodile. No need to worry, the crocodile won't bite you unless you do something that might hurt or provoke it.

Another main attraction would be the snake massage. Unfortunately when I went to Cebu Zoo I didn't get the chance to experience this because the weather is too hot and there were so many visitors causing a very noisy surrounding which might provoke the snake to behave badly during the massage. I got the chance to carry and put the big snake around my neck, though. It was the first time that I was able to carry a big snake; it was a good experience actually. For those who are scared to hold the big snake, well there's always a smaller snake to hold.
YOUR FRIENDS AT THE ZOO
There are also various animals that will greet you inside the zoo. You can find mammals such as a Black Ape, Philippine Long-tailed Macaques and Civets. There are birds and fouls such as the Sulphur Crested Cockatoo, Rufous Night Heron, Parrots, Philippine Hawk Eagle, and Brahminy Kites. You can also find Red-eared Slider Turtles and little crocodiles in the zoo.

GETTING THERE
You can get there by:
Riding a Jeepney going to Lahug. You can inform the driver that you are going to Cebu Zoo or to Beverly Hills Subdivision. When you go down the jeepney you have to ride a motorcycle. You inform the motorcycle driver that you are going to Cebu Zoo and he will take you there.
Riding a Taxi. If you don't have a private car or if you don't like hassle then, you should ride a taxi. I prefer this than jeepneys since it will take you from where you are directly to your destination.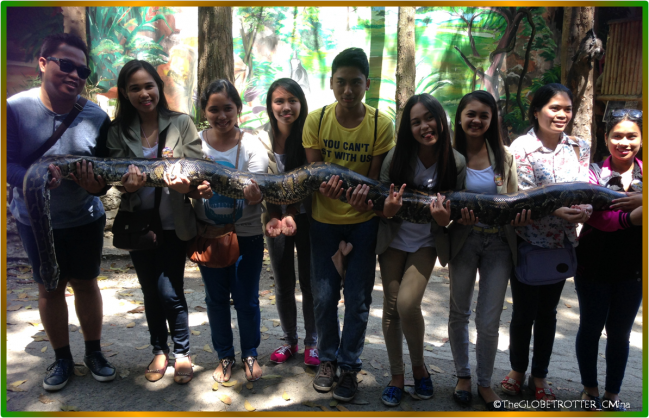 Visit Cebu Zoo and meet your new friendly animals and zoo keepers. Who knows you might be able to experience the new type of massage, the Snake Massage! I couldn't write all the possible experiences that you might have in the zoo, so explore it yourself and be the one to judge your own experience. Hope you will enjoy and have fun!