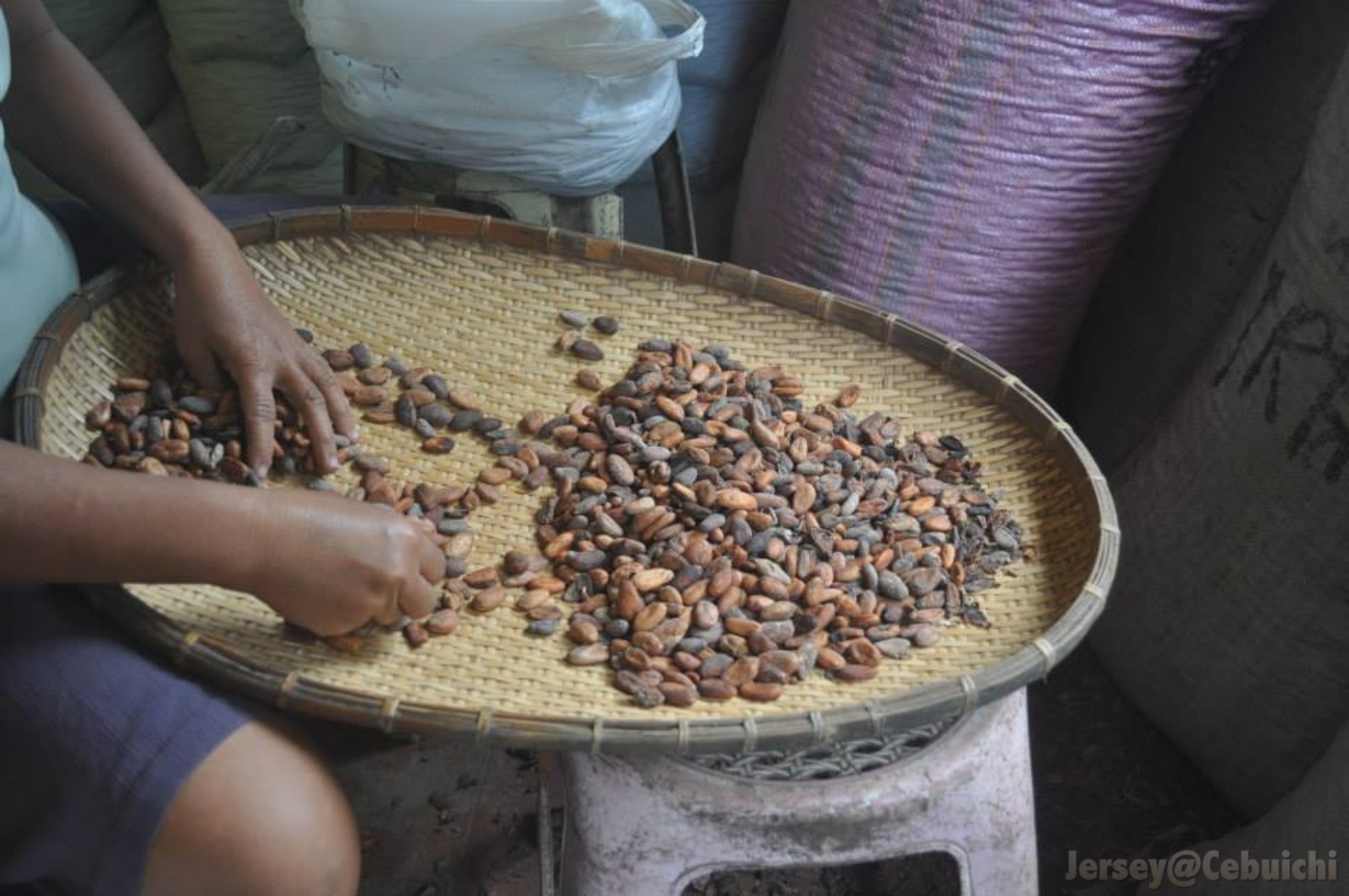 "Hot chocolate is one of the most popular drinks in the world, and the Philippines is no exception. "
UNRAVELING A CENTURIES-OLD SECRET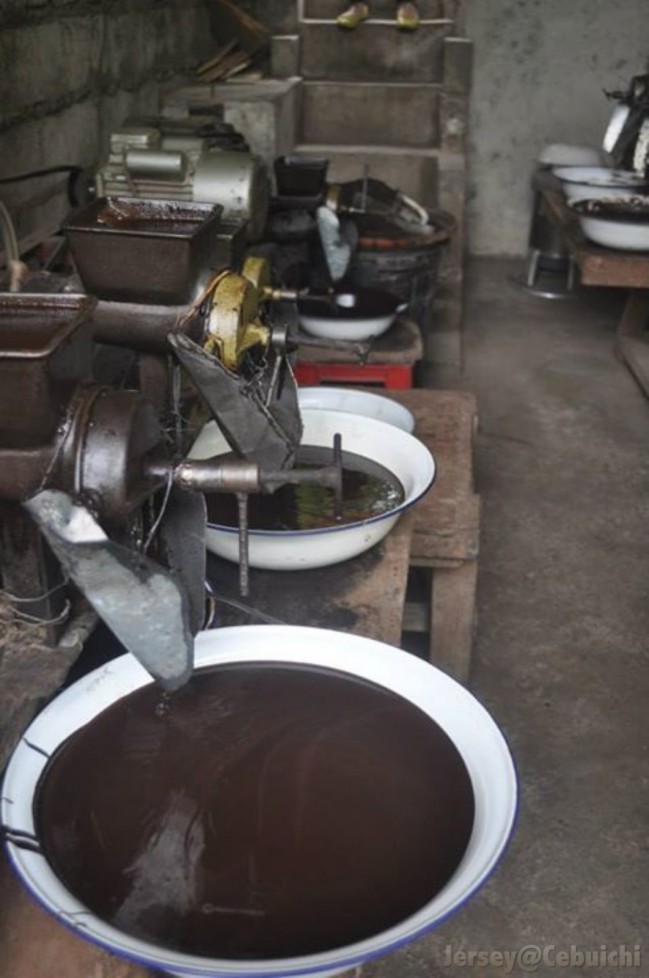 Tablea is named after the Spanish word for "tablet" or "plank" due to its tabular appearance. It is created from cacao beans obtained from the fleshy pods of a cacao tree. The origins of tablea-making can be traced as far back as the ancient Mayan Empire and the Spanish colonization of the Americas. The Mayans made it into a beverage known as xocolat, a Nahuatl word that means "bitter water," and a drink they believed to be of the gods.
In 1528, Hernan Cortes brought chocolate from Mexico to the royal court of King Charles V; which was hidden away in Spanish monasteries. And as the Spanish Conquistadors came to the Philippine shores, so did the first cacao seeds.
Before the advent of carbonated drinks; a tablea product, sikwate was the drink of choice to serve to the guests. During cold seasons, sikwate is served as a traditional Filipino hot chocolate beverage. It is prepared by dissolving the tablets in hot water, then mixed and frothed with a wooden whisk. Sikwate is best paired with puto maya and served mostly during special occasions such as Misa de Gallo (Rooster's Mass), Noche Buena (Christmas Eve Dinner) and the Holy week. It is also prepared for breakfast to jump start the day with energy as believed by many to boost power and immunity.
DISCOVERING ARGAO'S TREASURE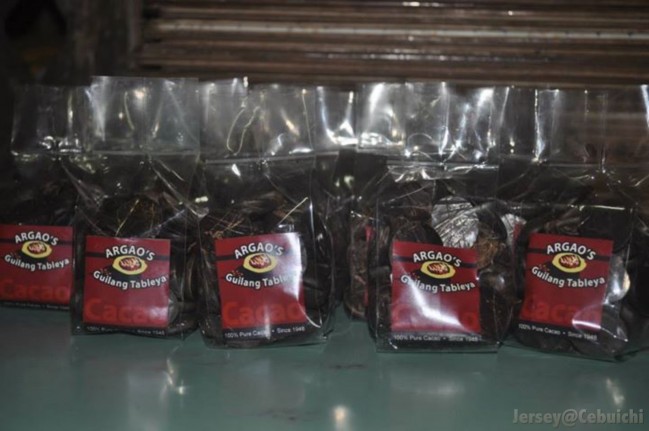 Tablea-production is a common occurrence here in the Philippines but it is the delicious concoctions of 89-year old Meguila Lanutan of Argao Guilang's Tableya in Argao, South of Cebu that have all the rights to be called the best, not only Cebu's finest but also the Philippines' . It was particularly due to her tablea's distinctive bittersweet taste, exceptionally creamy texture, and gloss-like finish.
"My mouth just waters from the thought of it!"
EVERYTHING IN CHOCOLATE-Y GOODNESS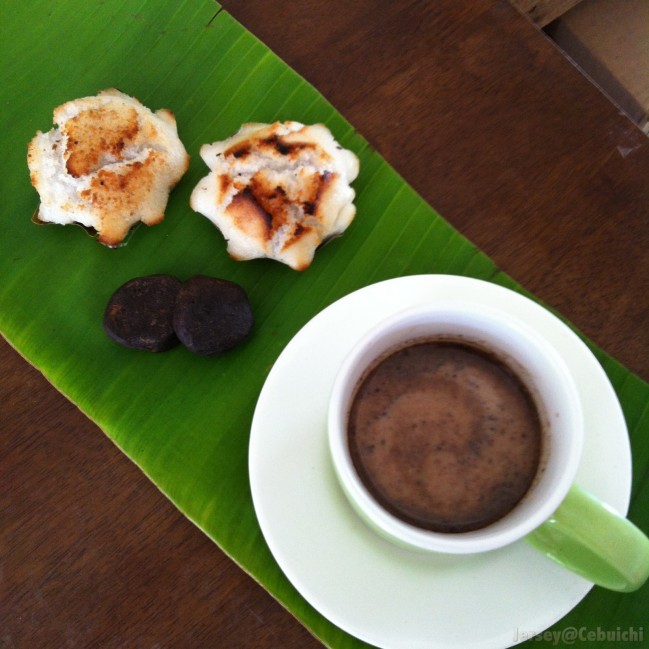 Tablea is a staple ingredient in most of the Philippine desserts. And the best thing about it is that you can mix it with literally anything from the different kinds of rice cakes , to shakes, to chocolates and many more. It can even turn left over rice into a bittersweet and creamy porridge, we call champurado.
"It's awesome! You will never look at left-over rice like you used too."
Indulge in this Cebuano Delicacy and the words LAMI KAAYO – (very delicious) will spill from your mouths.
Cebu is not only about its white sand beaches and its sweet yellow mangoes. It is also the home of the humble yet great, Tablea. And trust me it will leave you wanting more.
So, what are you waiting for?