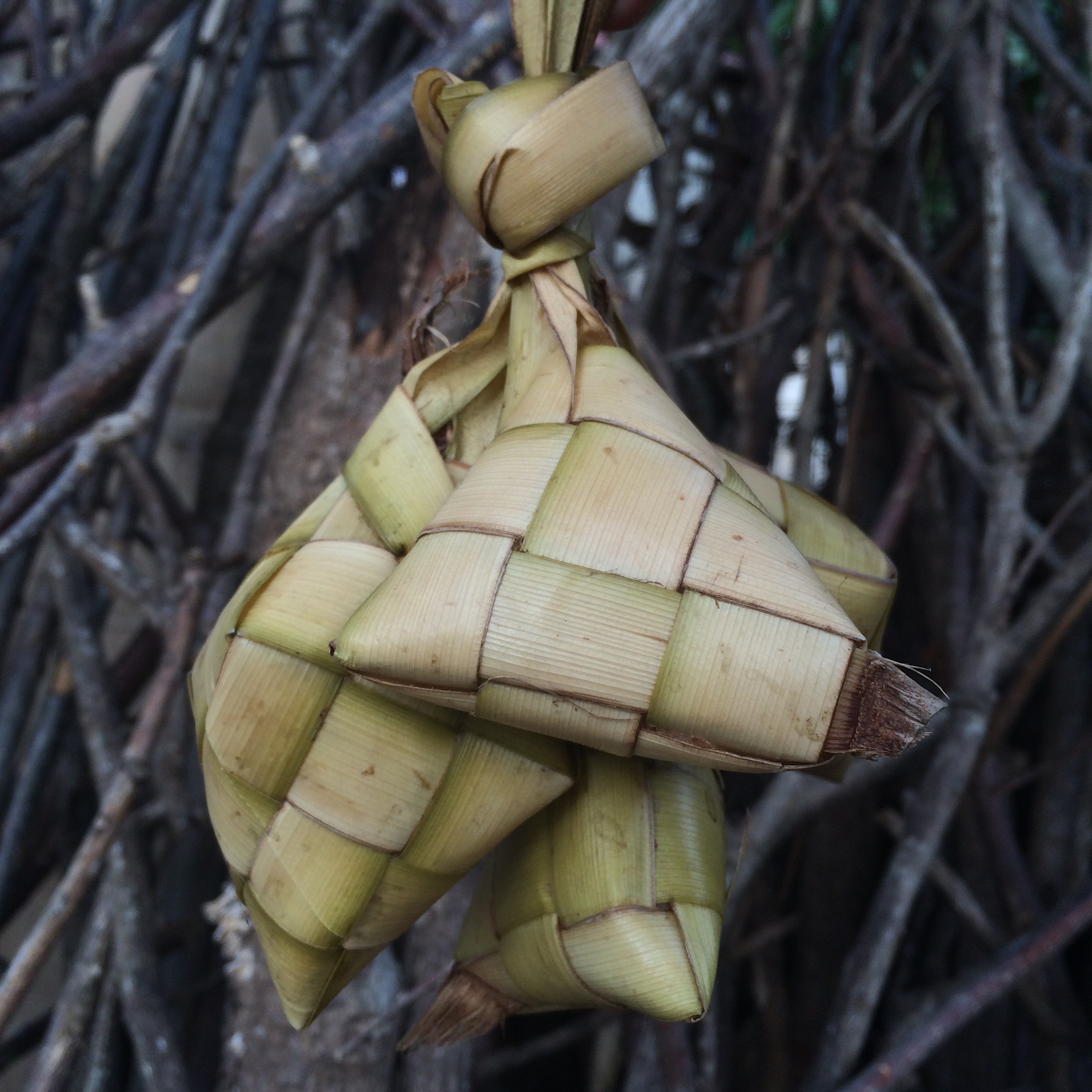 Rice is a primary staple food in the Philippine Diet, but in the island of Cebu lies a centuries-old tradition of making rice into packets called as puso.
HEART OF RICE
Pusu or Puso also called Hanging Rice in English, is rice steamed and cooked inside a woven pouch made from young coconut leaves called lukay . Its name is derived from the word pu-so meaning fruit or flower which the said dish bears a striking similarity with. Originally, puso serves as Halad (Offerings) to Anitos (Deities) during rituals for good harvest and protection. It is said to have been one of the remnant of the ancient maritime trade of Cebu with the kingdoms of Sri Vijaya and Majapahit in Ancient Indonesia.

It gained its moniker as hanging rice due to it being hanged in bundles in different barbecue and pungko – pungko stalls through out the province.
Puso is one of Cebu's iconic products together with dried mangoes and Lechon, as it is one of the few areas in the country where it is still being eaten on a regular basis.
It is well-received and loved by Cebuanos as it is the perfect compliment for the kinamot (by hand) style of eating. Due to its woven casing it is very compact and portable, perfect for going on road trips and beach picnics. It also spoils longer than regular cooked rice. Its subtle leafy flavor and fragrant smell, will definitely give you a new take on eating rice.
Puso is usally priced around 2 Php to 5 Php, depending on the size.
Though the Visayan word puso bears the same spelling from the Tagalog word puso meaning heart, they do not have any direct relationship but it (puso) has a special place in every Cebuanos' heart.
So next time you come here to Cebu, get out from the four corners of your hotel room and venture to its lively streets.
If you have not eaten puso in your visit to Cebu, you can never say that what you have experienced is truly Cebuano.
Kaon na! (Eat now!)