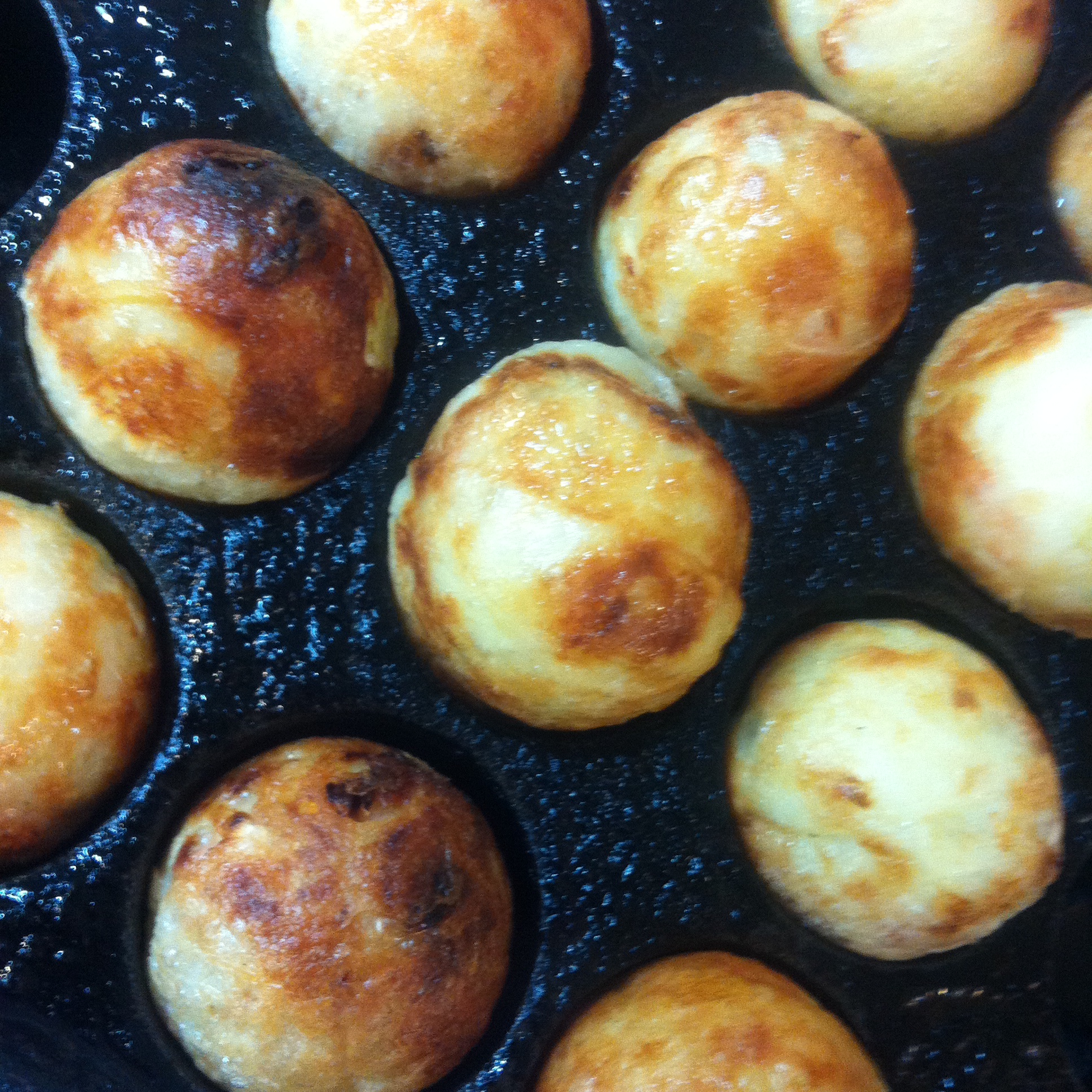 The Philippine-Japanese relation predates written history that we have today. It goes way back in the pre-colonial Philippines thorough the annual trading of the Filipinos with the Ryukyuan Japanese. Since then, many exchanges of ideas, knowledge, and most especially culture have increased exponentially as the years pass by. The emergence of Philippine takoyaki and its popularity especially in the island of Cebu, is a great refection of the decades of interaction.
Takoyaki Balls : Hot right now!
2'0143 miles , 3'241 Kilometers, or 1'749 Nautical Miles away from Japan,the takoyaki of Japan is making makes, making Cebuanos addicted in every single bite!
Takoyaki is a Japanese ball-shaped snack which its name came from the combination of the words "tako" meaning squid and "yaki" meaning grilled. These delicious goodies are typically filled with squid bits, tempura scraps pickled ginger and green onions in a wheat-flour batter then, grilled on a takoyaki pan. It is best served hot topped with desired sauces like Japanese Worcester , soy sauce , mayonnaise and many more. It is then sprinkled with bits of nori.
Philippines' Take on Takoyaki
Though the Authentic Japanese Takoyaki is still widely popular in Cebu; the recipe has been localized. As a result gave birth to the Philippine Takoyaki. This new variation of the said dish, was created due to the the high prices of the octopus. Through improvisations; the takoyaki is now filled with various diced and minced vegetable and spices in replacement of the octopus. In addition to that, the customers are given two different kinds of sauces; one being sweet and the other being spicy.
It is very economical and has a new surprising kick ,but is still able to stay true to its roots.
Nowadays you can see takoyaki in every mall, foodcourt and even on the streets. Usually priced at around 20 pesos for 3 balls.
5 Must-try Takoyaki Food bars and Stalls in Cebu
1. Kameyaki Okonomiyaki – Authentic Japanese Takoyaki
Gov. M. Cuenco Ave, Cebu City, Cebu
2. Poian's Takoyaki – Philippine Style Vegetable takoyaki
SM City Cebu, North Reclamation Area, 6000
3. Yakimix – Japanese Smokeless Grill and Sushi
Escario St, Cebu City, 6000
* I must say that this is the best tasting takoyaki among all that i have tasted.
Try this new kind of takoyaki!
It is definitely a filling, healthy and adventurous alternative to all foodies out there.
Take a bite and be addicted!