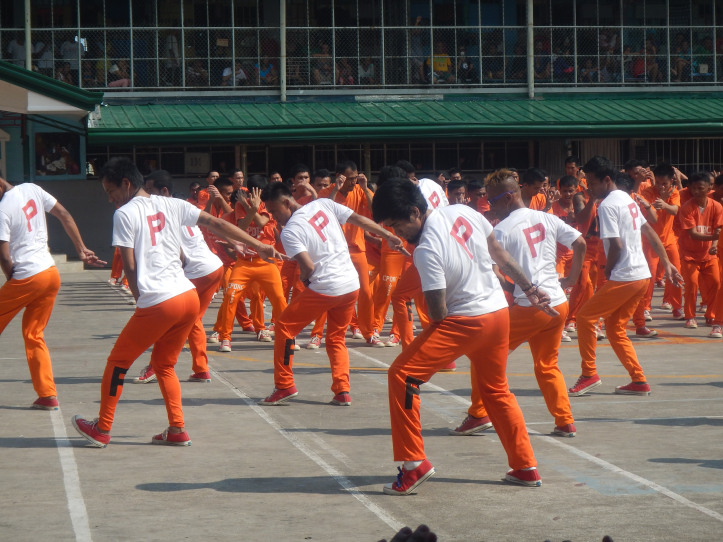 When we hear the word "prisoners," we usually think of those men or women behind prison bars. But have you ever heard of those dancing and watched and admired by an audience of international crowd?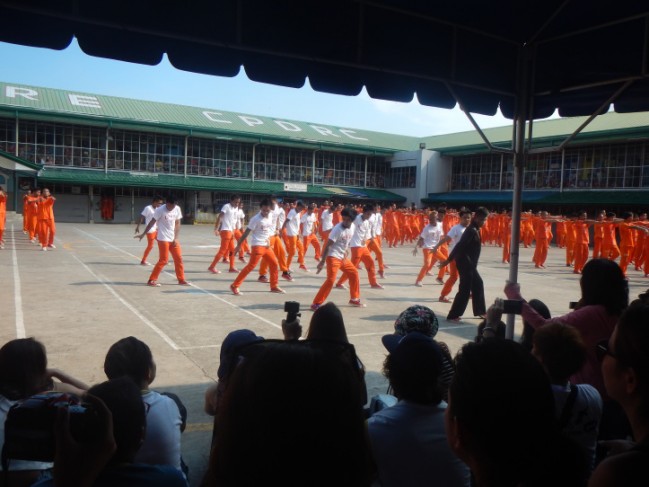 The dancing prisoners and their expectant viewers
Several weeks ago, I and a friend were able to see them live in CPDRC (Cebu Provincial Detention and Rehabilitation Center).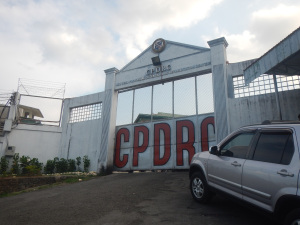 Gate of CPDRC
ABOUT THE DANCING INMATES
The Dancing Inmates are more than a thousand dancing prisoners of CPDRC whose fame spread last July 2007 when a You Tube video of their dance performance featuring Michael Jackson's "Thriller" went viral. Their dance performances were started by Byron Garcia, the prison's security consultant, through dance exercises that serve as rehabilitation program for the inmates. The dancing helps cure the boredom, according to one prisoner in a local newspaper interview. Also, in a BBC news report, it was told that the prisoners' minds have been engaged in thinking about their dance routines rather than thoughts of "revenge, foolishness, ….how to escape from jail, or joining a gang."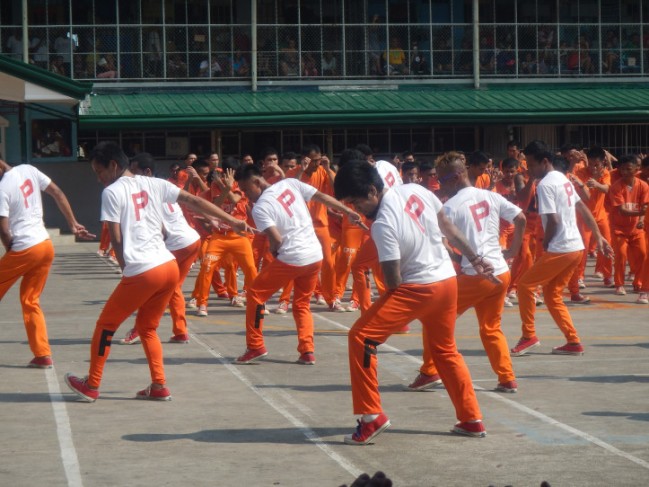 The inmates are dancing a Michael Jackson hit song.
Aside from MJ's "Thriller," they dance to the beat of various other music, both local and international. At the time of our visit, Psy's "Gangnam Style" and Michael Jackson's songs, including the famous "Thriller," were among the many songs performed.
THE DANCE PERFORMANCE
Public performances are scheduled every last Saturday of the month and begin at 3pm. CPDRC open their gates to the viewers at 1pm. Upon entering the gate, I and my friend headed to a desk to have our names registered. Besides Filipinos, other nationalities come to see the performances namely, Americans, Japanese, Koreans, Taiwanese and some Europeans. Among the visitors are also government officials or people of high-status coming from different parts of the Philippines.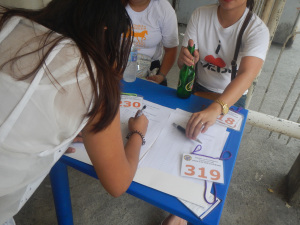 Every visitor registers his or her name and gets a visitor's ID.
After the registration, we were given visitor IDs for security purposes. Afterwards, we proceeded to the grounds. For viewing, you can choose the upper floor or the ground floor. We chose the latter where the inmates would be performing just about three meters away from you. When we arrived, the inmates were clad in their orange uniforms sitting on standby while waiting for 3pm. It was a hot afternoon, so tents were already set up. Beneath the tents were benches and tables.


Left to right: 1) Invocation; 2) Gangnam style performance; 3) Thriller performance
The program started with an invocation and then the singing of the national anthem. After that, the dancing began.The whole program lasted for about two hours. Towards the end, visitors were given a chance to dance one song with the inmates and take pictures while dancing.


Left: An American tourist is being interviewed by a host of the program; Right: Tourists dance with the inmates.
HOW TO GET THERE
CPDRC is located in hilly Barangay Kalunasan There are three ways to get there. First, you can make a reservation and join the free bus trip to the place. Second, you ride a taxi; however, it's quite expensive. The third way was our pick. We rode a Jeepney (with the route code: 15) at the Capitol and got down in front of the barangay hall. Next, we rode a "habal-habal" (or a motorcyle used as public transportation). Our expenses totaled about 30php. Since the admission to CPDRC is free, you only have to think about transportation cost.


Left: We rode a "habal-habal" on our way to CPDRC; Right: Tourists get the same ride on their way down to the main road.
In going back, you usually ride a "habal-habal" because taxi cabs don't usually go as far as CPDRC. To reach the main road, you have to pay 20php. From there, you can ride a jeepney or taxi to your next destination.