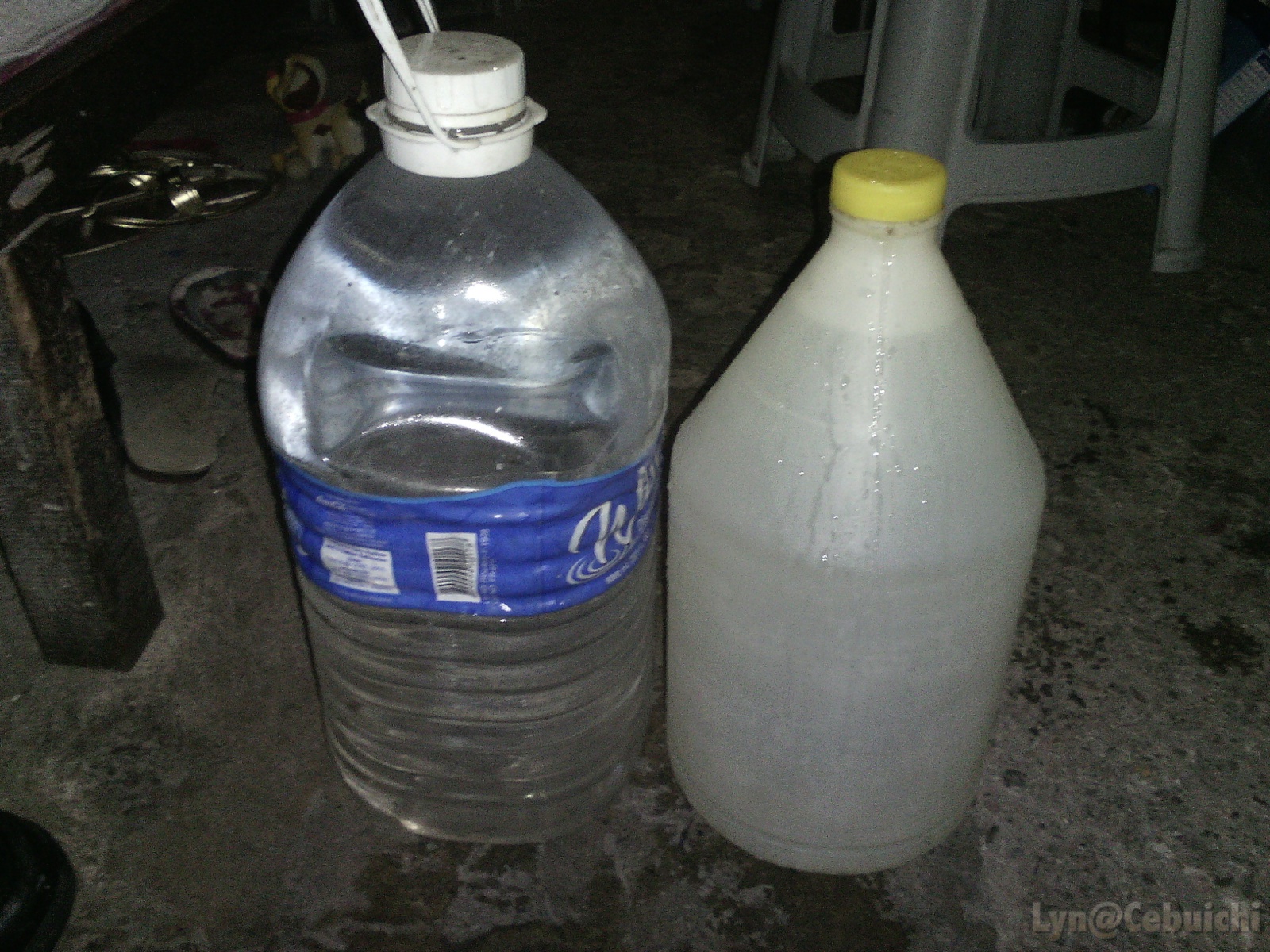 What do Cebuanos do when water isn't available?
Now that's one of the many hard questions I've encountered in my entire life. But really, is finding water hard?
Water is one of the most important component any individual should have or possess. Essentially one of the basic necessities of staying alive, losing your water source is devastating and scary.
Three days ago, the whole Camputhaw area, including our place unfortunately, lost it's water source. Apparently, as shared by my father, somebody stole the "motor" of the water line causing all residents to lose their water supply. And the worst part? We have no water for three days.

Fortunately, we had a neighbor that had their own water tank! If there had been no neighbor with that water tank, we'd have to travel far to gather water. All I can say is thank you neighbor!
However, the water wasn't free. Bottle containers had specific values. A small gallon could be fifty centavos, half of one peso. A pail, depending on the size could range from two pesos to five pesos (P2.00-5.00). And a gallon of water could also be five pesos. We had to pay, but this amount is not too much and not too little for the owners.
Wednesday night, we brought our water containers to purchase water. It was dark, and I had only my phone with me, so the photos are blurred or dim. Unfortunately, it started raining! So we had to continue stocking water despite the rain. See! Cebuanos always find ways around problems.
And to add to that, different kinds of "diskartes" are done to make sure the heavy water containers are brought home. Some carry them. Others place the containers on their shoulders (done mostly by men or boys). Others use motorcycles or cars to transport the containers home. (Diskarte means resourcefulness)

And yesterday morning, I saw a man transport water through a tricycle! Even though the canister was open, he was still successful in making sure the water was delivered home.
Ultimately, it was a challenge, not to mention all the complains made by my neighbors on social networking sites, but success was waiting in the end. I am so happy to say that water is back! Hopefully, the "motor" doesn't go "missing" again. And don't worry, I took a bath during those days.
If you like my posts, don't forget to like and follow me. Thanks for reading! Visit Cebu when you have time.