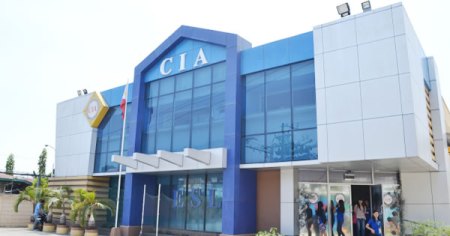 Aside from the school's English courses, CIA (Cebu International Academy) has also its fun and challenging ways to encourage the development of the student's learned English skills.
ABOUT CIA
This vibrant Semi-spartan English school is located in Mandaue City of Cebu. It is a Korean-owned school established in 2003 and has a capacity of 270 students. Students are of different nationalities. Among them are Korean, Japanese, and Vietnamese.
So, what are these English development methods?
1.Bimonthly English Speech Contest
2.Bimonthly Essay Writing Contest
3.Spelling Bee
4.Poster-making Activity
BIMONTHLY ENGLISH SPEECH CONTEST
Have you ever given a speech before? Giving a speech is a formal way of communicating something in front of an audience. Through this activity, CIA students can have the privilege to be heard; they have the opportunity to "inform, persuade and/or entertain" others about their own thoughts and ideas on a given matter. Moreover, it provides an avenue for the students to exercise their English skills, especially speaking and pronunciation.
This contest is open to all students from all courses and levels but mandatory to all graduating students. It happens every other Friday of the month and two weeks before graduating students leave the school.
Students interested prepare for a certain topic given by the school two weeks before the event. They are to give a 3-minute speech and encouraged to master or memorize it.
BIMONTHLY ESSAY WRITING CONTEST
For students who love writing, this is especially for them. However, it is also mandatory for the students who will be graduating two weeks after the contest.
Unlike the Speech Contest, students don't write their piece ahead. Instead, they write their thoughts on a topic given on the day of the contest for a limited amount of time: 45 minutes.
Wow. This is really challenging. In such a contest, you have to be able to organize your thoughts on the topic quickly, get your grammar and spelling right (otherwise you will be misunderstood by the checker), and express and explain your answer correctly–all in 45 minutes! It would be a very good test to your English writing skills.
These contests are a great way to put your English skills to the test. So, when you're in CIA, grab this opportunity!
But wait, these are just two of the four ways I mentioned above. The rest will be continued in the next post. See you!