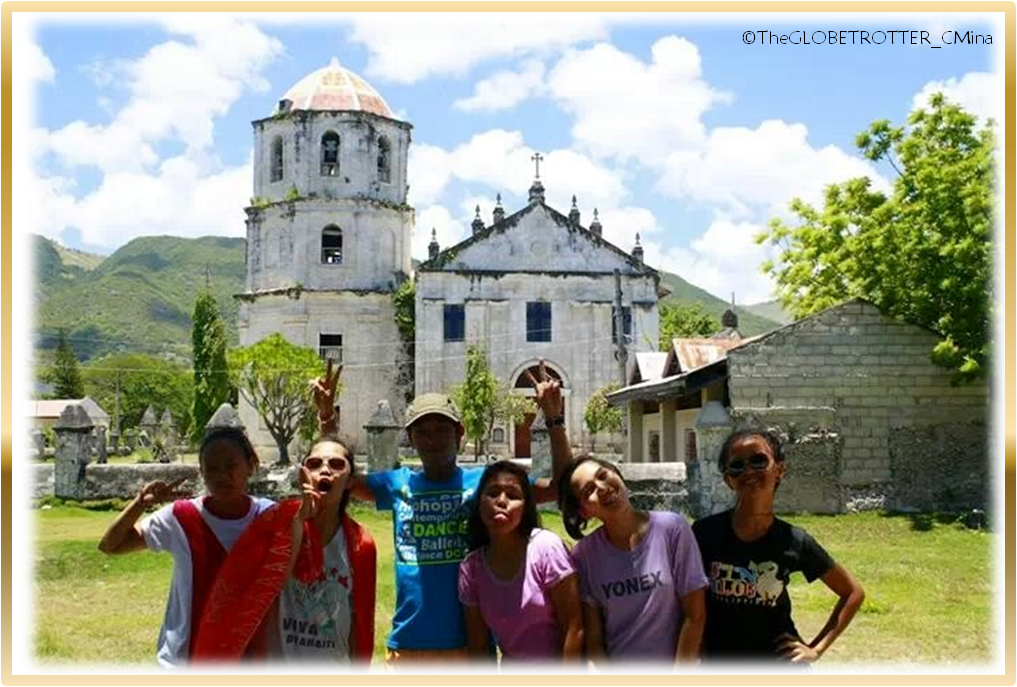 Another Heritage site in Oslob that you don't want to miss is the Nuestra Señora de la Immaculada Concepcion. It is a 19th Century Church just beside the town's unfinished cuartel. After exploring the Spanish cuartel, discover this centuries-old church and find out its history.
Once you start learning, you can't just get enough! And there's more to learn and to fall in love with in Cebu…
DISCOVER ONE OF THE OLDEST CHURCHES IN CEBU
Fronting the coast of Oslob is the massive church of Nuestra Señora de la Immaculada Concepcion (Church of Immaculate Concepcion). It was constructed in 1830 and is one of the oldest churches in Cebu. The church was designed by Bishop Santos Gomez Marañon, the one who had built the kiosk of Magellan's Cross in Cebu City. However, the construction of the current structure is attributed by Fray Julian Bermejo, who completed Boljoon's church and the warrior-priest who was behind a military defense system composed of Bantay sa Hari or watchtowers and fortress churches in the Southern Coastal Region of Cebu. The church together with its century-old rectory was razed by an 8-hour fire in 2008.

On the left side of the main church is where you can see its four-storey massive belfry. It is said that the Oslob belfry used to be five-levels high. However, the topmost floor was destroyed by a typhoon and was never rebuilt. Another story from the locals claims the belfry to be a seven-story high with 10 bells which may have collapsed in 1871.
THE BEAUTY THAT SURROUNDS
If you explore and walk further away from the church, you will end up near a park in front of a breathtaking view of the vast sea horizon. A lot of benches can be seen in the park and the Carabao grass abundantly carpeted the park, you can even roll around the grass if you want to. The picturesque view, the tranquility of the place, the sea breeze, and the fresh air; combine it all together, it perfectly makes the atmosphere so refreshing and revitalizing.

I may have not explored the church that much, but at least my friends and I had the chance an awe-striking and overwhelming experience in the nearby park. The place was really great and if given the chance I would gladly go back to the Church and discover more about that site and also visit the cuartel and the breathtaking view in the park.
These fascinating sites don't just hold beauty on the outside, but also beauty within…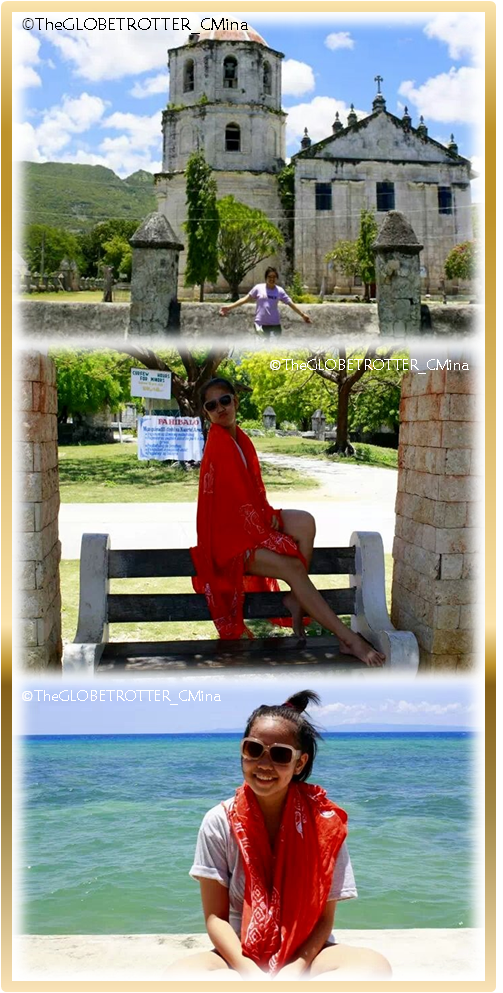 Also check these articles:
THE UNFINISHED SPANISH CUARTEL
A PLUNGE WITH THE GENTLE GIANTS