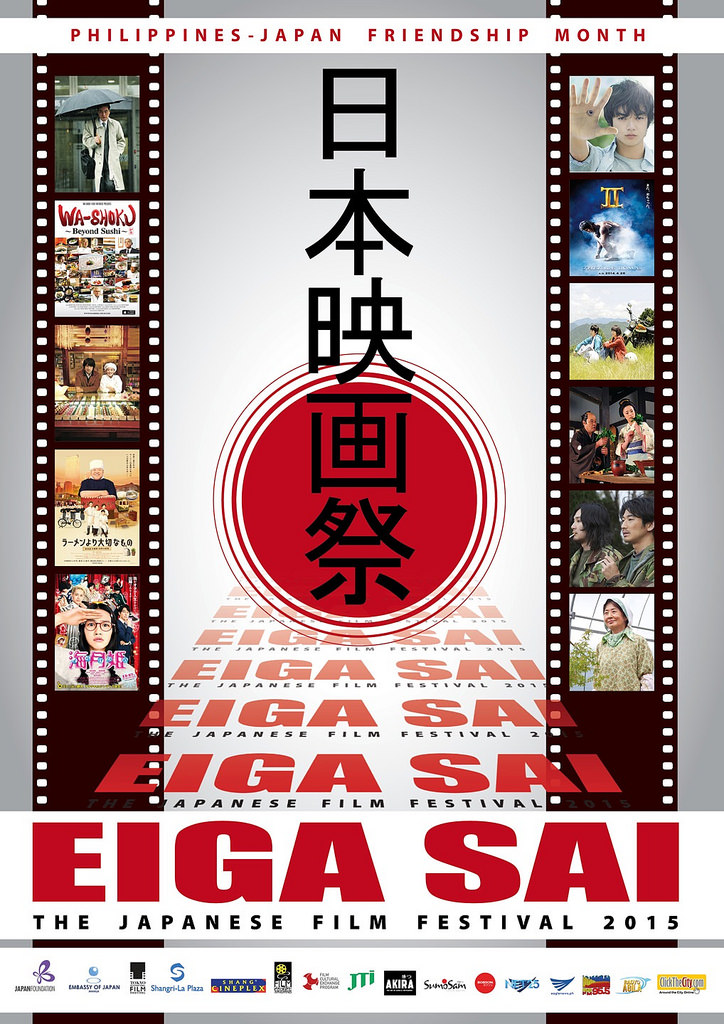 With the theme "Tasteful Japan," Eiga Sai 2015: The Japanese Film Festival brings "tasteful" treats of full-length contemporary movies and documentaries on its 17th year. In line with the Philippines-Japan Friendship Month and spearheaded by The Japan Foundation, Manila, Eiga Sai 2015 will be shown in Ayala Center Cinema 4 Cebu. The festival features a glimpse of Japan through its cuisine, comedy, drama, and even science fiction.
With positive responses, reviews, and experiences from those who have attended the festival in Manila and Davao, Eiga Sai 2015 will no doubt receive no less from Cebu. Running for five days, from August 19-23, the festival will show one film every weekday and two per day on weekends. Gracing the opening night on August 19 is A Tale of Samurai Cooking – A True Love Story (武士の献立) by Asahara Yuzo.

Other featured films include: Princess Jellyfish (Kawamura Taisuke), Wood Job! (Yaguchi Shinobu), Tada's Do-It-All House: Disconnected (Omori Tatsushi), Parasyte (Yamazaki Takashi), Thermae Romae II (Takeuchi Hideki), and the critically-acclaimed Our Family (Ishii Yuya). The official flyer, which includes the schedule and synopsis for each movie can be downloaded here.
The diversity of the films this year would surely appeal to the audience of different ages, and viewers are surely in for gastronomically satisfying visuals. With masterpieces by award-winning directors, Eiga Sai 2015 would surely become one of the best film festivals in Cebu this year.
Note: All films are shown with English subtitles. Admission is free, but on a first-come, first-served basis. Arrive an hour earlier than the screening time to avoid long lines and ensure good viewing seats. Also, snacks and other refreshments are available in the food court, which can be found in the same level with the cinema.
For more information, visit the official website of the Japan Foundation, Manila: http://www.jfmo.org.ph