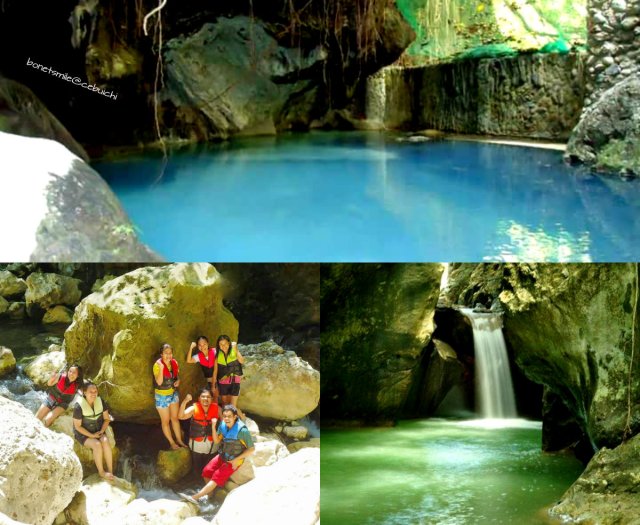 Ops! Summer is here. Vacation is there. Adventure is everywhere. It's another time to feel free out from the heat of the sun and enjoy the thrill of life. Let the freshness of nature touches your skin and soak yourself with its warm relaxing water. It's summer time… get out and relax.
Esoy Hot Spring: The Relaxing Hot Water
Let's bound to the Northern part of Cebu and explore one of the best nature trail that gives a simple way to loosen up. That's what I did earlier this summer together with my precious university friends. I had a chance to chase something beneficial to my health and an enjoyable summer getaway.
It was a warm sunny day when we decided to visit the Esoy Hot Spring. It is situated at Brgy Duyan, Catmon Cebu. It offers a therapeutic and relaxing hot spring for every age. This is a good place for both healing and relaxation. It has a lot of nature trail that would surely boost your mind to do river jumping, falls massage, spring plunge, rock climbing, hanging bridge, caving (Lumanoy Cave), river swimming and soaking in the hot spring.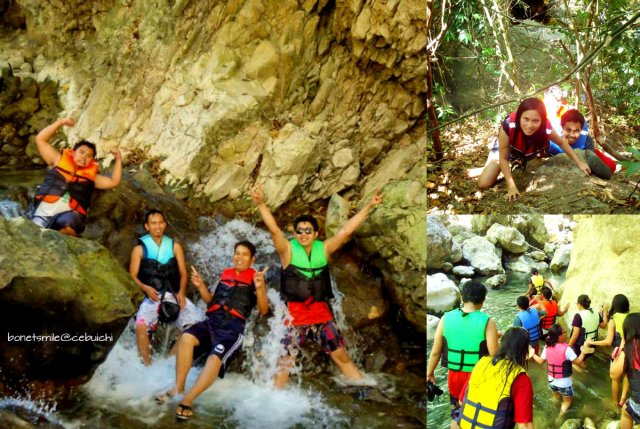 The "No Booking, No Entry" Policy
Due to the limited space and to avoid crowds, the management has a policy of "No Booking, No Entry". It also has no overnight stay accommodation for limited guests so as not to disturb the nature at night. If you wish to be there, you need to bring your own food and drinks because there is neither convenient stores nearby nor the resort serve food provides. Nonetheless, they offer tables and chairs for visitors.
Reservation pay is worth Php. 500 for less than 10 people and Php. 1,000 for more. Entrance fee is Php. 350/head inclusive: cottage, life vest, tour guide, hot spring pools, and trekking around the place. For more info you may contact: (032) 430-9542, +63923—5537-427. Open every 8:00 am to 5:00 pm.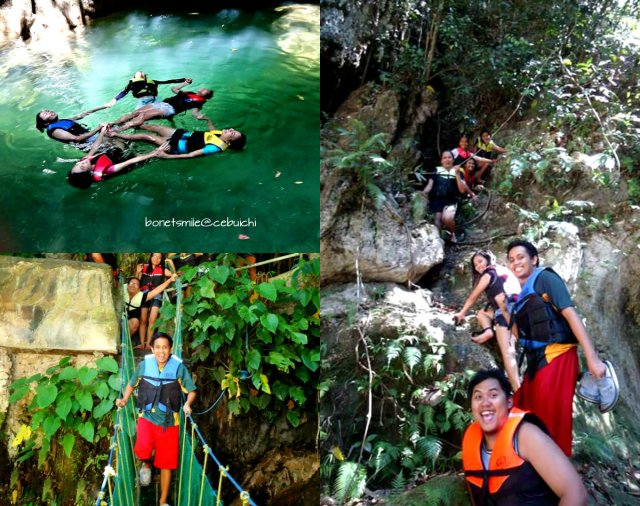 How to reach the place?
If you are from the outside of Cebu province, just take a plane landed at Mactan International Airport then take a jeepney or taxi bound to Cebu North Bus Terminal.
From there, take a bus bound to the northern Cebu. Fare: P50/person
Tell the driver or conductor to drop you at the corner of Duyan, Catmon.
At the corner of Duyan, take a single motorcycle to Esoy Hot Spring. Travel time is about 10-15 mins for 5 km. Fare P 25/person.
Then, welcome yourselves with the essence of nature and walk downstairs for more than 50 steps for about 5-10 mins.
Finally, feel free to witness the beauty of the hot spring and experience the extreme adventure of the river treks.
A must visit!!!
See!!! This place has a lot of things to offer such as the adventure, the fun and beneficial to everyone's health. Smell the nature and feel the water… jump into the river… breathe the fresh air… and let your summer getaway be like ♥
Until next time,
Bonetsmile ♥