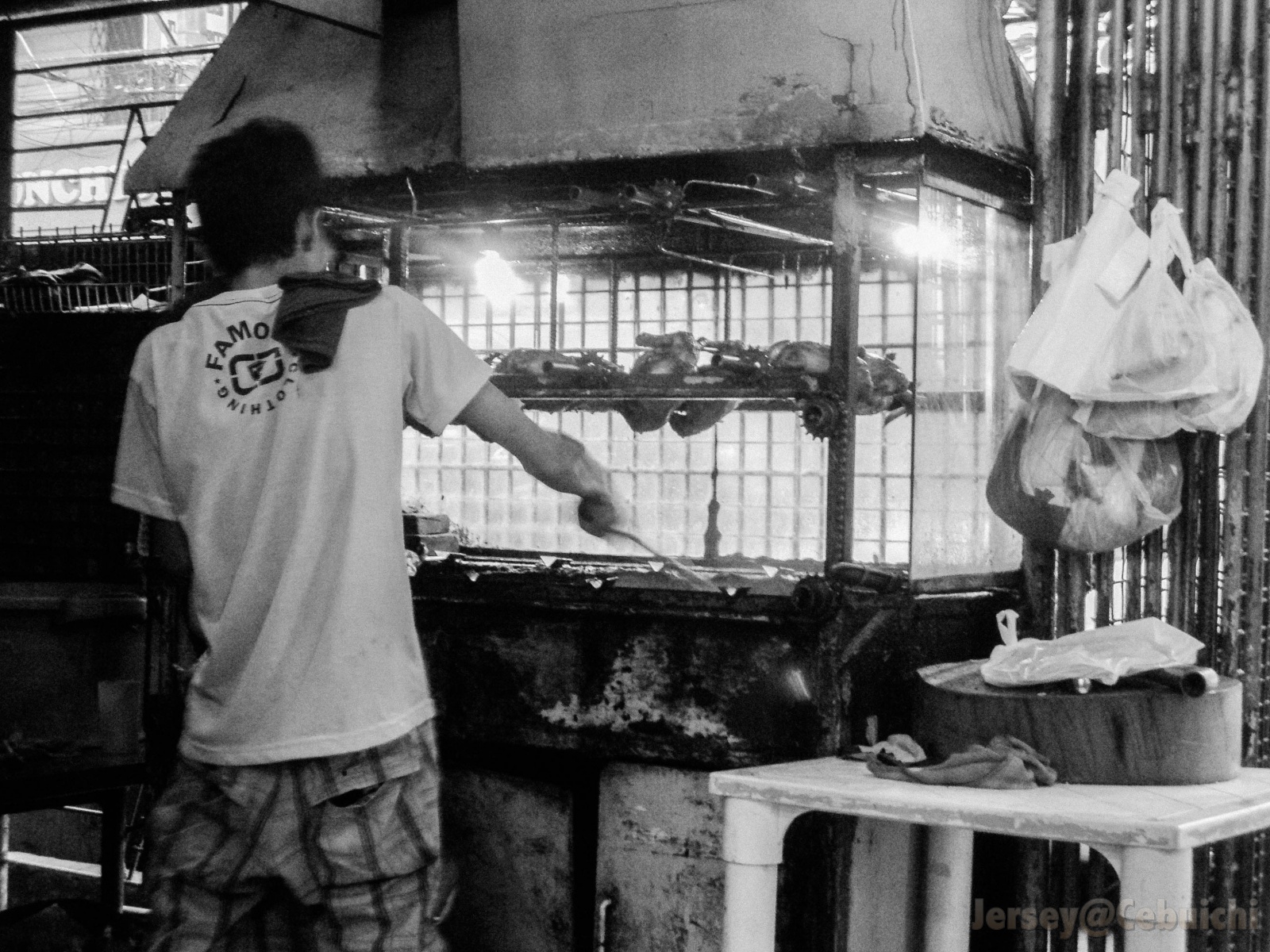 Fact: Cebuanos love their fried chicken. They love it so much, that it usually is displayed beside adobo and lechon during fiesta or family gathering.
Another thing that Cebuanos love is affordability. They are always on a lookout for sale, 50% off, and buy 1 take 1.
Now, affordability and fried chicken has merged, without sacrificing the taste, to cater the Cebuanos' cravings and need for a sweet and tender fried chicken. The next question: what is this fried chicken store called?

Cheap Fried Chicken at its Best
Fidel's Chicken Station is a hole-in-the-wall food place that is located beside Elicon House, a walking distance from the University of San Carlos Main building. Despite its humble façade, it offers fried chickens that are worth bragging.

With customers being students who are broke most of the time, the chicken station's price range falls from PHP15-30, depending on the chicken part. Its affordability together with its chicken taste always ensure that customers come back to buy more. In fact, locals claim that the place offers chicken that tastes better compared to those of high-end restaurants in hotels or fast food chains in malls.
Fidel's Chicken Station is an underrated chicken place that is often taken for granted by the public, but is being sought-after by the chicken lovers who know Cebu's best chicken places by the back of their hand.
To get here from Ayala, ride a 14D jeepney and stop at Elicon House. This is also the place of destination that you'd tell the driver in case you opt for a taxi ride. Other jeepneys that pass through this place are 04C and 17C.
Aside from fried chicken, Fidel's Chicken Station also sell lechon manok, or roasted chicken, that is very-well received by the Cebuanos as an alternative to lechon baboy (roasted pig).
Reminder: Be careful of their chicken here, they're very addictive. You might find yourself ordering again even before you've finished your first meal.
Come and dine to Fidel's Chicken Station; Once you taste it, you will always want it!