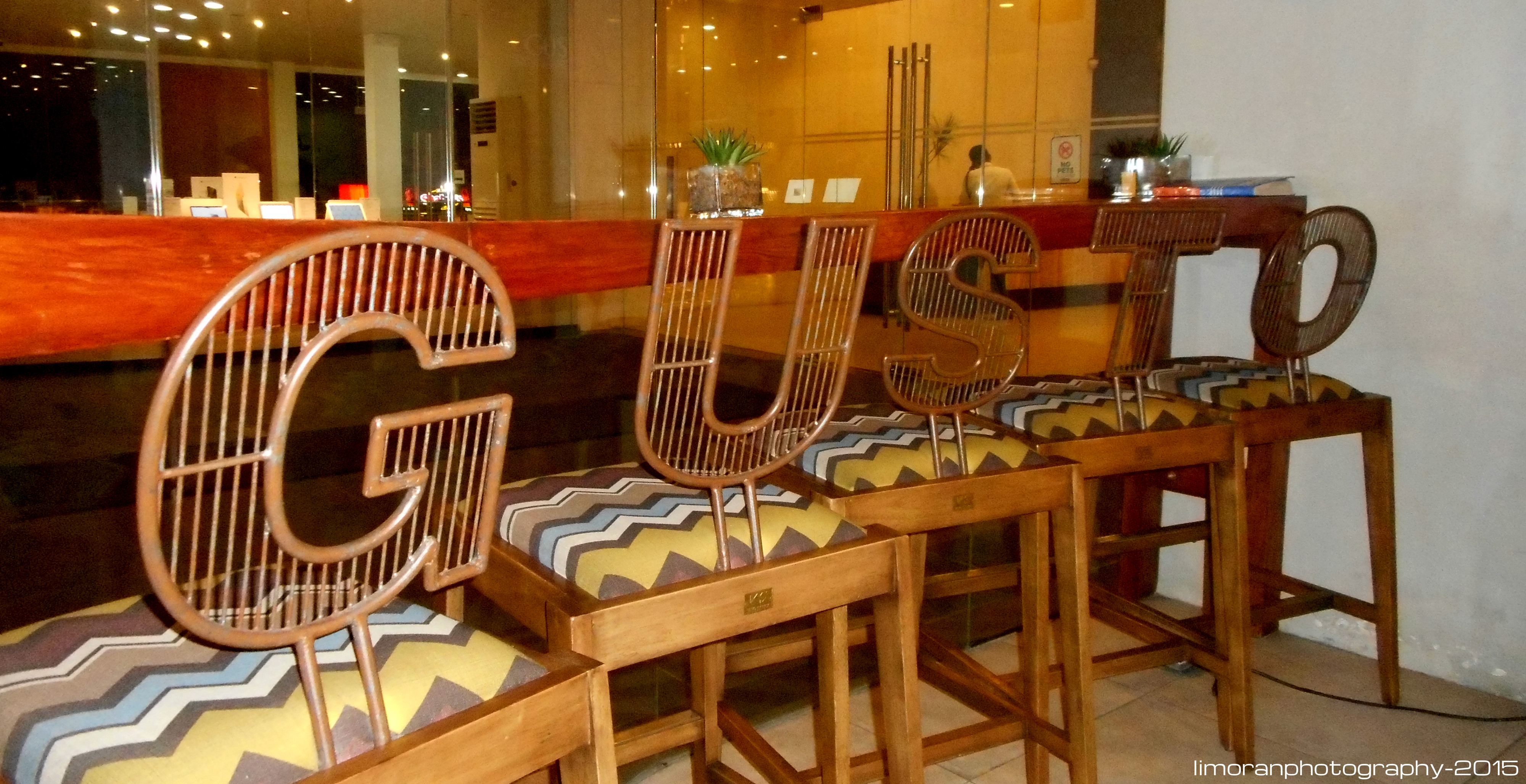 The name is unforgettable, catchy and inviting. Indeed, Gusto Urban cafe and Wine Bar has definitely captured my attention. And of course, my taste buds! Just recently, I've gathered information about this fancy restaurant, so are you ready to know Gusto?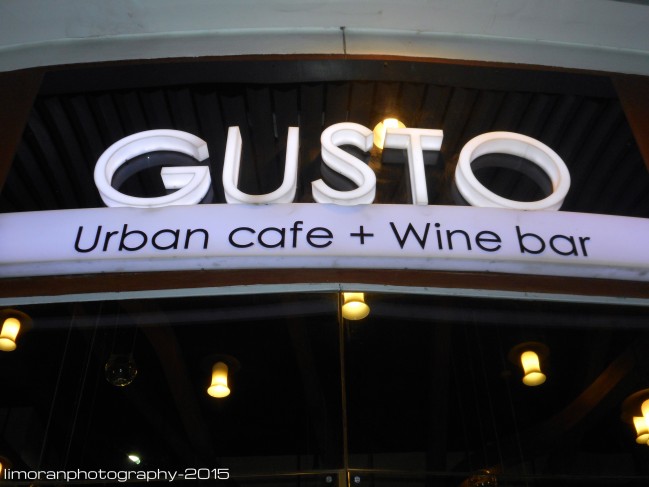 A word of Italian descent, "gusto" means "taste or flavor". Since the 1620's, the word has been used both locally and internationally by different people. The citizens of Philippines, in fact also has a distinct meaning of "gusto".
Here, "gusto" means "want or like." For one, you use the word "gusto" when you want a certain kind of food or if you like a person. Neither way, the word "gusto" is used by everyone, everyday.
Almost 400 years later since it's discovery, that word had sparked a mouth-watering resto bar in Cebu City. Let's go find it!

Located in Cebu City, IT Park finding Gusto is not hard to do. Situated a few meters from "The Walk", also found in IT Park, Gusto Urban Cafe and Wine Bar houses the ground floor of Calyx building. And if you ever get confused, the resto bar is facing the ESL-based school, QQ English, with only a road and open field in the middle. So, you won't be lost right?
Interview:
I had to know this place. I just had to. And so, I asked around and one of the staffs was willing to be interviewed. Am I lucky or what?
Miss Jillie Mae Fernandez was ready to answer my questions, and so began my inquisition.

The resto's specialties are pizza and pasta. Miss Jillie also commended that most of the costumers order Prosciutto Di Parma. This pizza has mozzarella and parmasen cheese as toppings, not to mention tomato (yum!), parma ham and arugula. And as a wine bar, they also have one of the finest wines in town. Miss Jillie also enumerated the wines most picked by the customers. For red wine (dry), Grant Burge "Bench Mark" Shiraz and Veramonte Cabernet Sauvignon. For white wine (dry), the picks were Veramonte Sauvignon Blanc and Tatachilla Semillon Blanc. Sounds so classy right?
The owners, Italian Chef Marco Anzani and wife Kate Dychangco-Anzani officially opened the resto's doors for business last April 19, 2013. And two years and two months later, it has become popular to the public. According to Miss Jillie, there's a variety customers here from Filipinos to Koreans, Taiwanese, Chinese and especially Japanese.

Significantly, the place isn't only for businessmen, travelers or couples, it's also for students! And students, especially from QQ English could come here for lunch, snacks and even dinner. See the convenience?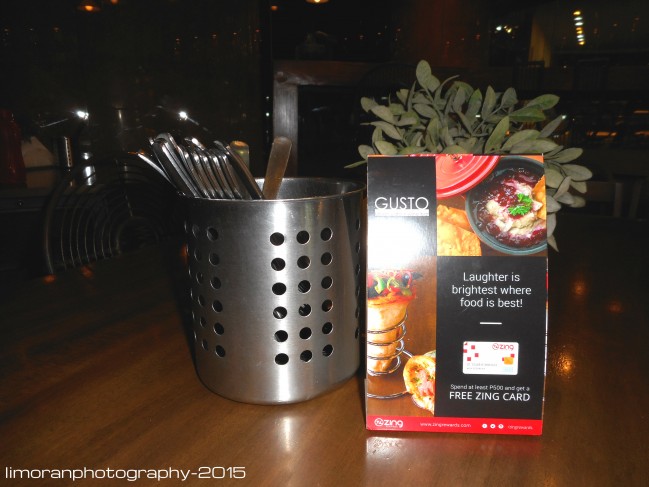 Gusto Urban Cafe and Wine Bar opens daily from 8 a.m. until 2 a.m. Check it out and discover the delicious side of Italian cuisine without leaving the city and country.
My interview with Miss Jillie isn't done yet! More is to come, so stay tune guys. If you like reading my posts, don't forget to follow me for updates about the things I'm writing. Thank you for reading!