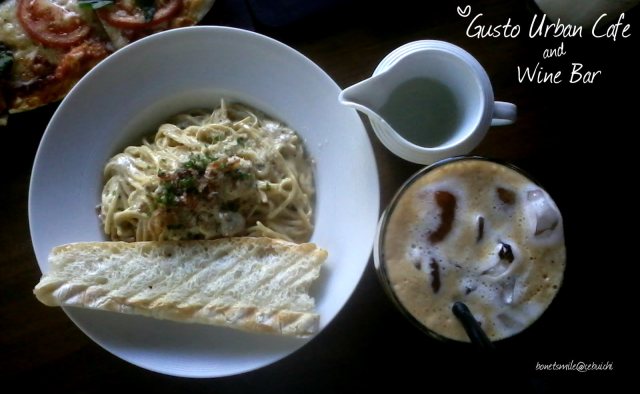 Are you looking for a fast, fresh and healthy food? Or a classy place where you can relax and dine for a moment while waiting for your business partners? Well, there is a best place where you can haunt with important people. And so with, unwind yourself with such elegant and refreshing ambiance in Cebu's famous business IT park.
For sure, this place is what you are looking for…
Gusto Urban Cafe and Wine Bar: Italian Cuisine at Its Best
"Cebu is growing in every direction. When I evaluated the need in my industry, I wanted to offer something realistic'
~ Marco Anzani
A week before, I'd met some VIPs who opened a new opportunity for me to continue one of my hobbies right now and to work with them. I was so blessed for this new endeavor. So then, we had a quick business meeting and we try one of the nearest Italian resto near the office. And of course, without a second thought, we gave it a try. We dined in at the Gusto Urban Cafe and Wine Bar. It is a modern style Italian cafe and wine bar in the city that treats everyone with its mouth-watering foods and beverages. This restaurant is owned by a couple who have been managing Anzani Restaurant for years. The restaurateur, Marco Anzani and his wife Kate Anzani venture a casual but "not fussy" restaurant as they found their new niche with the taste of Italian flavors. It is located at the ground floor on the Calyx building in Cebu IT Park, Lahug, Cebu City. Open daily from 8:00 am to 12:00 am.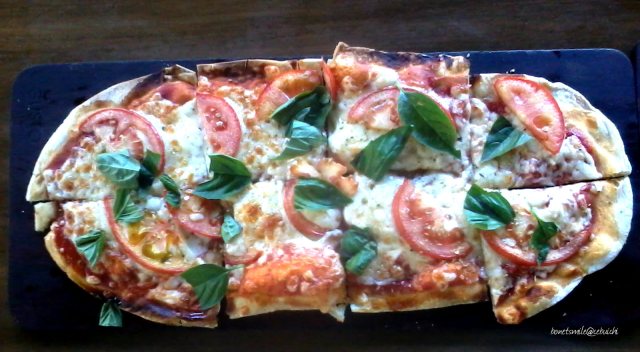 The diner's chosen taste
This cafe offers you lot of foods that would please your taste buds because of its authentic Italian Pizza's , panini's and gourmet salads and pasta. Plus, the tempting 25 choices of imported beers and other beverages such as iced tea, coffee and tea, te freddo/ice tea, softdrinks and juices, cafe freddo, and frappe are also available. Gusto Urban cafe and Wine Bar serves premium ingredients such as imported cheeses yet offer in affordable prices. That's the reason why we chose to taste their cheesy special pizza- margherita (PHP. 325), carbonara-tagliolini meat (PHP. 285) and special spicy meat spaghetti (PHP. 275), along with drinks such as watermelon shake (PHP. 100), apple shake (PHP. 100), iced coffee latte (PHP. 110) and vanilla (PHP. 150).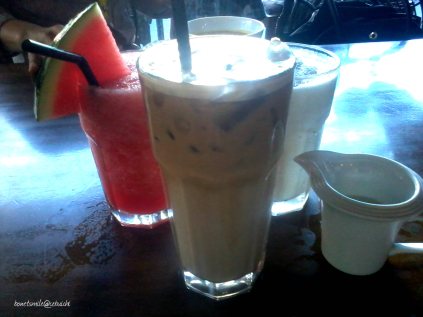 Dine in an exquisite ambiance
The relaxing atmosphere pulls the diners to eat and refresh while doing some personal stuff and businesses since it has a free Wifi access for all customers. And the diners would surely love the friendly, accommodating and approachable crews. The location of this resto is accessible to all ESL students from QQ English and schools who are studying nearby in the IT park.
Must taste it!!!
It's been just spending a short time with my new found colleagues. The place is very convenient and accessible to everyone. And The best taste of Carbonara ever! I also love their iced cafe latte, too. You must taste it and don't miss!!!
Until next time,
Bonetsmile ♥