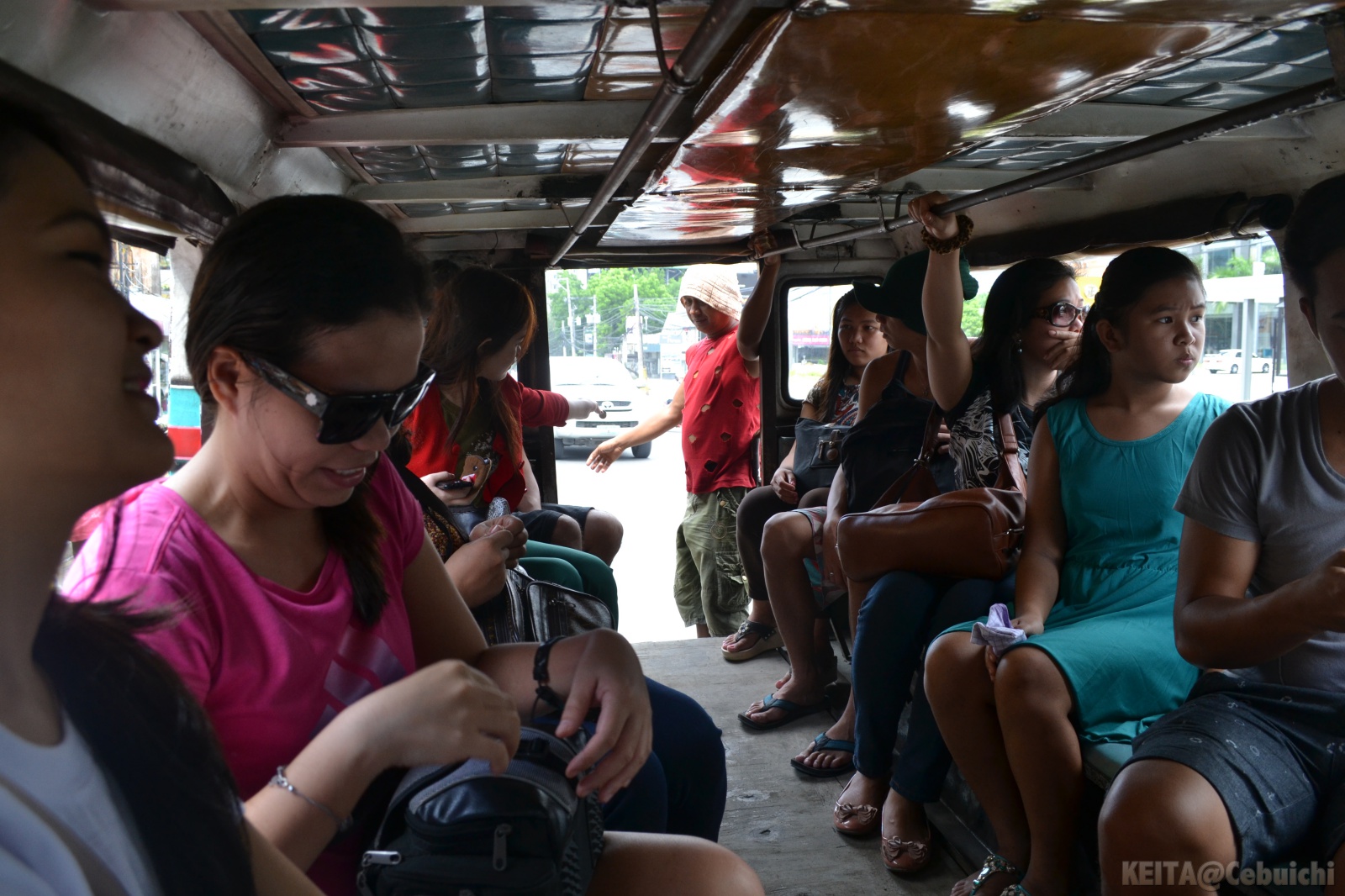 How much is the fare? What Cebuano word can I use when I want to pay my fare?
You may have asked these questions. To equip you in your Jeepney experience,
this article will give you the answers.
HOW MUCH IS THE FARE?
Nowadays, the minimum fare is 7php and increases with farther distances.
Students and senior citizens get a discounted fare of 6php.
WHAT CEBUANO WORD CAN I USE TO PAY MY FARE?
When you want to pay your fare, there are two useful Cebuano words you can use.
Say Palihug! (pa-lee-hoog)
You say, "Palihug!" if you are sitting far from the Jeepney Driver or
the konduktor. "Palihug" means "please" in English. You say "please"
when you want to ask someone to do something for you in a polite manner. So,
when you say, "Palihug!" to the next person upon passing on your fare, you are
saying that you want the other person to pass your fare to the Jeepney Driver for you.

But! If there's a konduktor, you are to pass the fare to him or her. Besides the Jeepney Driver and the other passengers, there are chances that
you will see a konduktor (kon-dook-tor) clutching the hand pole
at the back of the jeepney. The konduktor collects the passengers' fare
and helps the Jeepney Driver get more passengers by shouting out to potential
passengers the destination(s) of the Jeepney. You may have heard konduktors yelling,
"Colon! Colon!" He or she also checks how many more passengers are needed before
the jeepney becomes full. So, usually, you will hear the konduktor say numbers
in Cebuano. For example, if the konduktor says "Usa! Usa!" it means,
one more passenger is needed.
Here are other Cebuano words equivalent to numbers:
2–duha (doo-ha)
3–tulo (too-lo)
4–upat (u-pat)
5–lima (lee-ma)
6–unom (u-nom)
7–pito (pee-to)
8–walo (wa-lo)
9–siyam (see-yam)
10–napu (na-poo)
Say Plite! (plee-tee)
You say Plite! if you are sitting very close to the Jeepney Driver.
"Plite" means "fare" in English.
You don't have to say "palihug" because you are not asking anyone to give the
fare to the Jeepney Driver for you. Instead, you are the one giving the fare
directly to the Jeepney Driver.
IMPORTANT!
When you're paying a bill that needs change, the Jeepney Driver will often
ask how many persons are paying. So, when you've seen the driver receive
your fare, just say the number in English or Cebuano, or you can also
make a hand gesture of the number.
Jeepney Drivers or konduktors can understand English. But, sometimes,
it is better to just use these simple Cebuano words to avoid the hassle
of misinterpretation or misunderstanding. What's more, you learn a new language!
"Palihug" CAN be used in any situation wherein you want to say "Please!"
"Plite" CANNOT be used outside the jeepney or any public transportation
(such as a taxi or bus). It can only be used inside public transportations
as it means "fare." If you want to make a payment (such as for a local food or
souvenir that you want to buy), you can use "bayad."
Taking an unusual transportation such as a Jeepney would be a good experience!
Moreover, learning and using the lingo inside the Jeepney is even a better one.
In fact, you will even surprise or shock Filipinos with your Cebuano words!
Enjoy your Jeepney ride around Cebu!