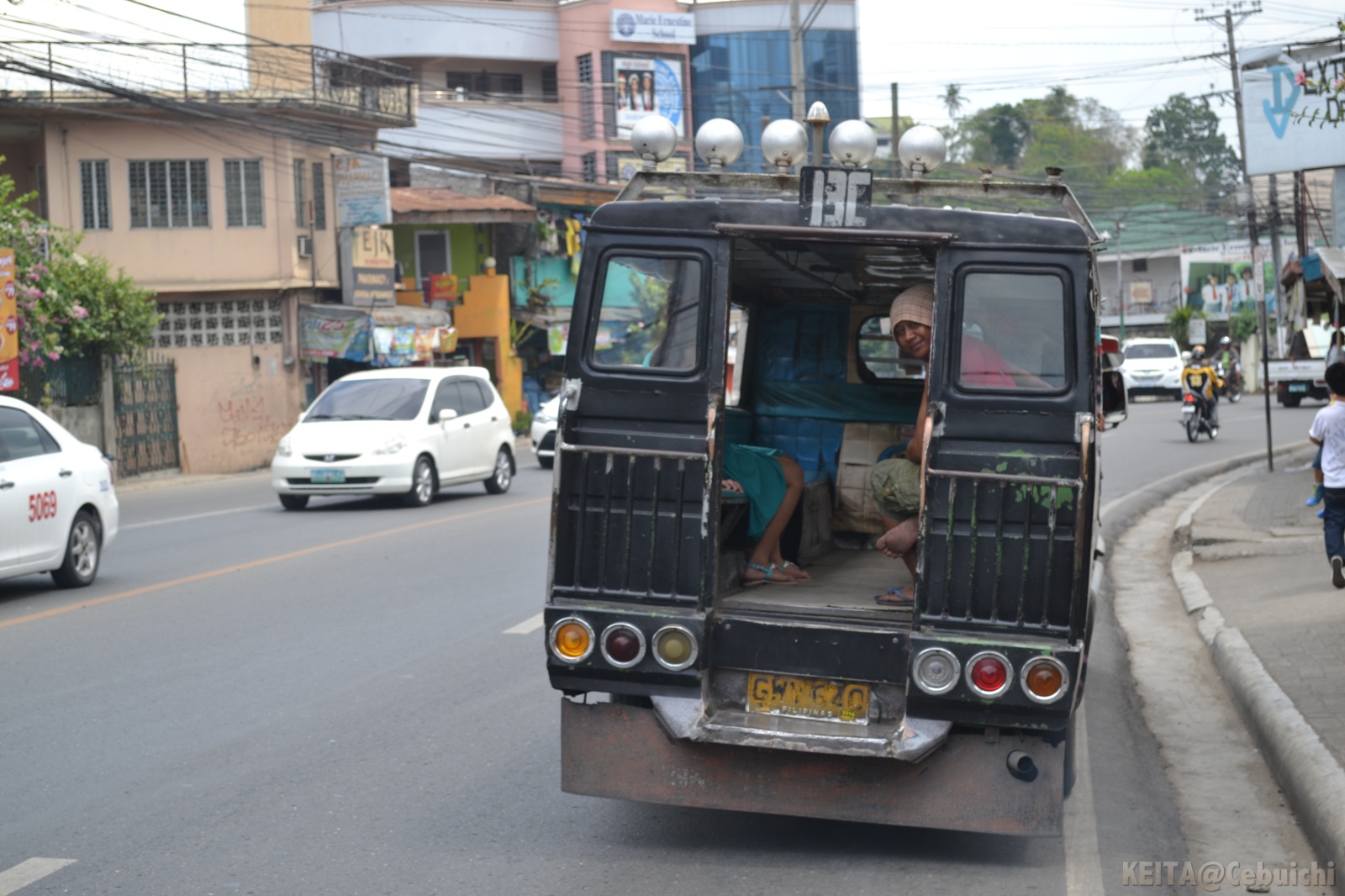 Heya there!
Have you finally decided to ride a Jeepney?
Well, if you don't have much idea on how you can successfully
experience riding one, here's what you can do.
WHEN GETTING A RIDE…
When you want to ride a Jeepney, there are two things you can do.
Option 1:
FLAG the Jeepney, as seen in the picture below.

Option 2:
Simply JOIN THE LINE in the PUV (Public Utility Vehicle) Terminal,
such as the one in Ayala mall (or Ayala Center Cebu).

Many shopping malls in Cebu have their own PUV Terminals. Simply ask
the Security Guards where you can find them.
REMEMBER!
Upon entering the jeepney, don't forget to watch your step. AND! Don't forget
to duck, low enough for your head not to get hit by certain protrusions of the
ceiling. (I've been hit several times already. So, it's a precaution for you!)
WHEN STOPPING THE JEEPNEY…
There are also two ways to stop the jeepney at your destination.
Option 1:
HIT the metal pole handle or the wooden ceiling of the jeepney.
You can hit the metal pole handle with any metal or hard object
(usually a coin) over your head.
Or you can knock the wooden ceiling with your hand.
Option 2:
SAY a Cebuano phrase!
If you don't have any metal or hard object with you, or the ceiling isn't wooden
(but rather cushioned), simply say any of the following two phrases in a tone
loud enough for the driver to hear:
"Lugar lang!" (loo-gar-lang)
English interpretation: Please stop the jeepney (to the side or by the sidewalk).
There are other phrases (like "Diri lang!") that you can use
when you want to unload the jeepney. But "Lugar lang!" is often used.
Taking an unusual transportation such as a Jeepney would be a good experience!
Moreover, learning and using the lingo inside the Jeepney is even a better one.
In fact, you will even surprise or shock Filipinos with your Cebuano words!
Enjoy your Jeepney ride around Cebu!