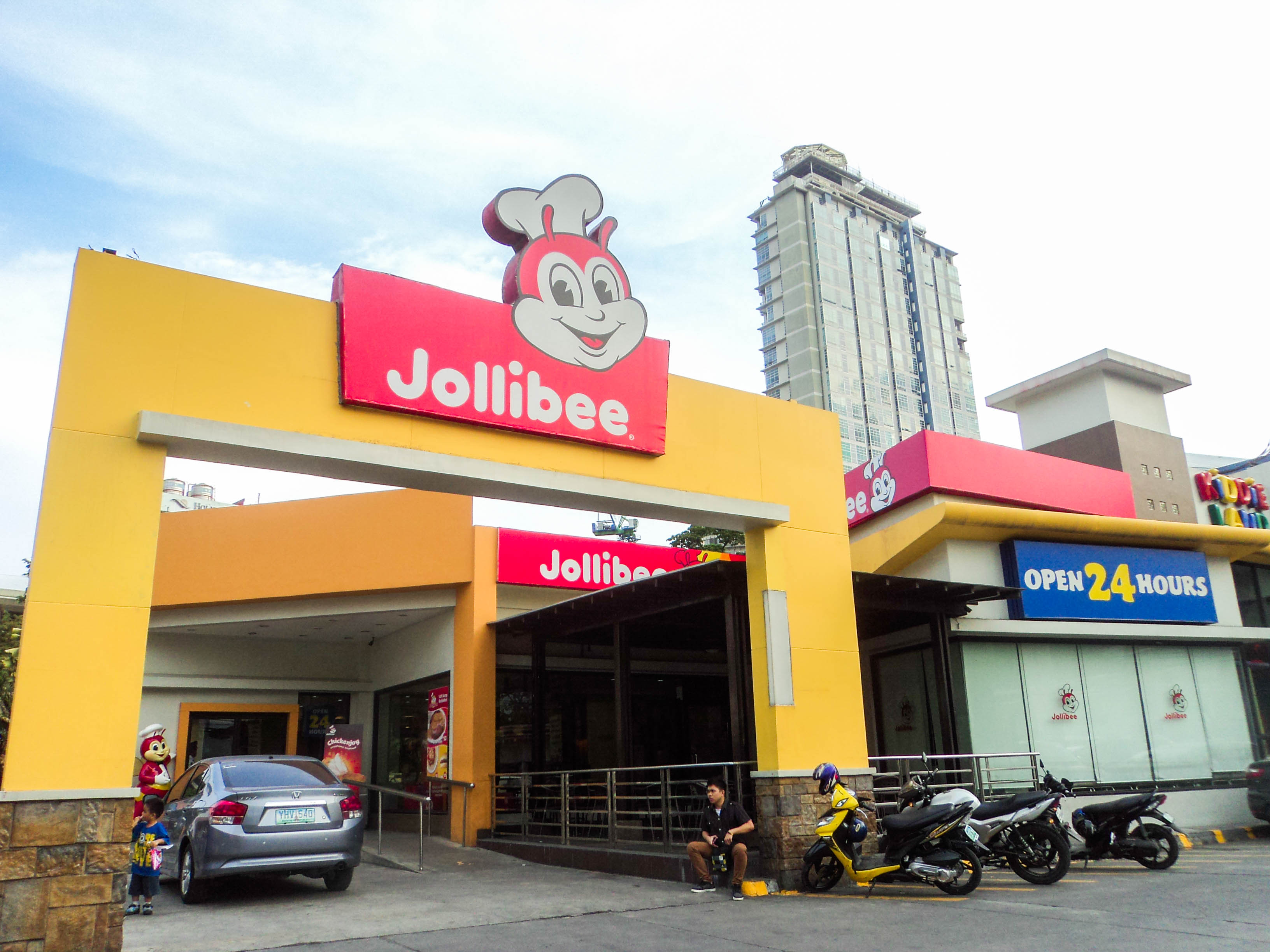 Imagine you are in the fast food section in a mall. To your right is Ronald from McDonalds. To your left is Colonel Sanders from KFC. Walk a good distance and you'd see a huge red smiling bee mascot, gracing a fast food store called, lo and behold, Jollibee.
HAPPY AND BUSY JOLLIBEE
Starting t as a Magnolia ice cream parlor, Mr. Tony Tan, the owner of Jollibee, reached out to a larger market by serving hamburgers and other hot snacks. With boldness and determination, he set up Jollibee, knowing fully that he was a being a droplet in the ocean of fast food chain businesses. During this time, he was up against McDonalds, which had already established itself throughout the globe.

In less than ten years, Jollibee became a part of the Philippines' Top 100 Corporations. By targeting the menu to the locals' taste buds and setting the price at an affordable range, it quickly became every Filipino child's favorite. Soon enough the words burger yum, chickenjoy, and jolly spaghetti have become household names.
But then again, why bee? Mr. Tan explained, "the bee hops around and produces sweet things for life, and is happy even though it is busy." This mirrors the resiliency and the tendency of the Filipinos to undergo pressure with a smile on the face. These traits can also be seen in the staff, from greeting the customers in all-smiles to preparing the food quickly.
Up until today, Jollibee has remained a favorite, not just by kids, but also by families and individuals alike. Some branches even have Kiddie Land, a playground for kids, and others are open 24/7 to cater to all customers' needs. Jollibee is indeed flocking in the entire Philippines and is expanding globally with the vision of being a venue for Filipinos overseas to bond together.
Imagine that you are once again in front of the smiling bee mascot, and having known some tidbits of its history, are you going in to see for yourself why Jollibee has become a classic favorite? Now stop imagining, you are going to say yes.
Visit Jollibee and it will surely give you the Langhap – Sarap goodness; leaving you forever wanting more!