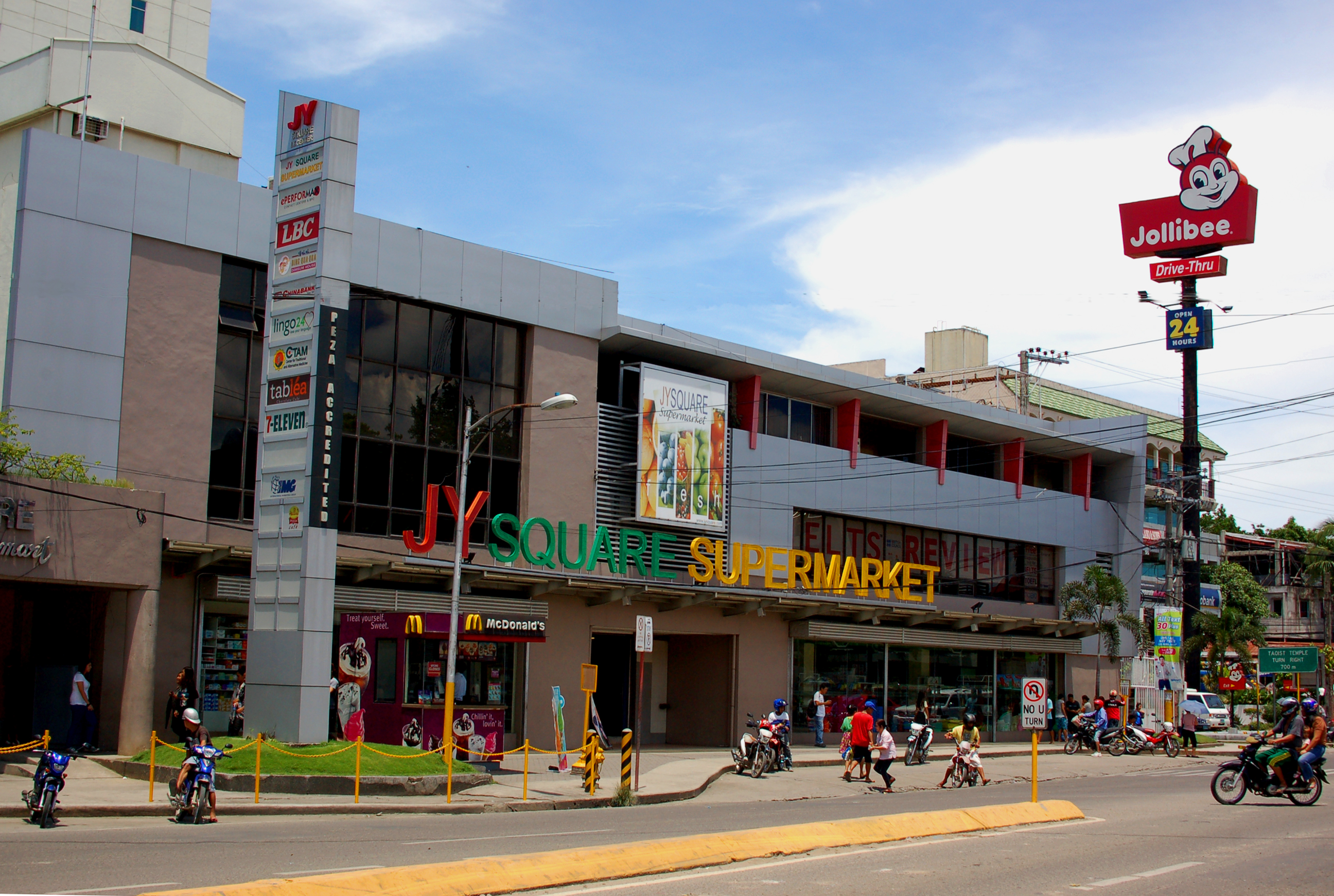 As Cebu gets more developed and populated, shopping malls continue to emerge in many areas of Cebu. Currently, there are over 30 shopping malls in Metro Cebu. One of them is JY Square Mall.
ABOUT JY SQUARE MALL
JY Square Mall is located in Salinas Drive, Lahug, Cebu City. It is about 5 minutes to Cebu IT Park and about 10 minutes to Ayala Mall (or Ayala Center Cebu). This mall has two extensions: JY IT Center and JY Supermarket, both similarly located with the mall.
In the vicinity, you will see hotels, a gasoline station, salon and many local commercial outlets.
JY MALL
It has two levels–ground floor and second floor. On the first floor, you will find a variety of shops, cafe, restaurants and food stalls. There are photo studios, toy stores, boutiques, a hair salon, a small bookstore, bakeshops, and a currency exchange station. Some of the restaurants are Mcdonalds and Razons of Guagua (famous for halo-halo, a Filipino dessert). To complete the list, there is Watsons, a big outlet offering health care and beauty care products.
The second floor also has a food destination–Ding Qua Qua, which is a dimsum restaurant. Besides that, there are travel agencies, cellphone and gadget shops, internet cafe, dental clinic, a 24-hour massage spa (Baan Khun Thai), a gym and fitness training center (Coach Pacquiao Fitness and Wellness Center), LBC (a local and international express courier company) and business offices.
It opens from 10:00am-9:00pm.
JY IT CENTER
It can be accessed through its main entrance or the second floor of JY Mall. It is the home of many other business offices such as EPerformax (a contact center and BPO company), IMG (International Marketing Group) and AGC (Asian Global Creation Phils., Inc.). Moreover, it is where you can find 3D Academy, an English language school, and Greater Heights Educational Solutions.
To add convenience, the building has its own cafe (Handuraw cafe, famous for its thin crust pizzas), a convenience store (7 Eleven), and a foodcourt.
JY SUPERMARKET
It is JY Square Mall's grocery store located beside it, with a road (leading to JY IT Center) in between. Inside the grocery store, you will also find several food stalls that offer drinks and snacks you can grab on your way out.