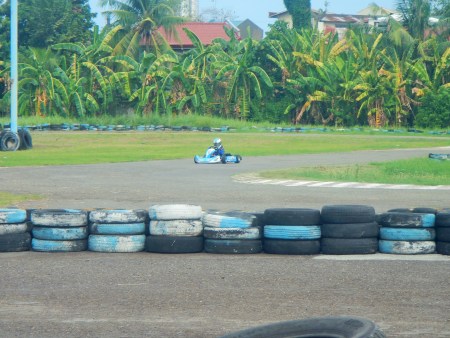 Are you looking for something FUN to do in Cebu City? Well, there's one I'd like to suggest–go-karting at Kart Zone!!! Vroom! Vroom!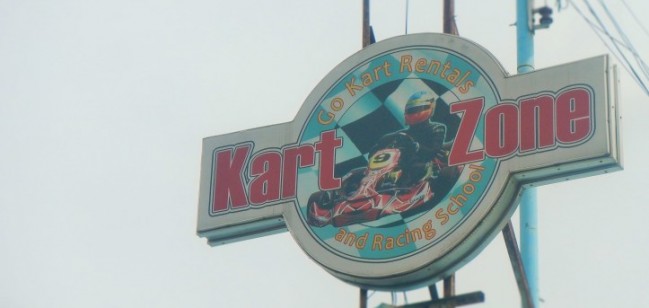 Go-karting at Kart Zone!
ABOUT KART ZONE
Kart Zone is a kart racing track that offers both rental of karts for the amateurs and karting school for those aspiring to be professional kart racers. It is located in Mabolo ( particularly at the back of Sykes building) and is just about ten minutes away from the most popular malls in Cebu City, Ayala Mall and SM Mall. This activity can be a good alternative to mall-ing, especially for the fun-seekers.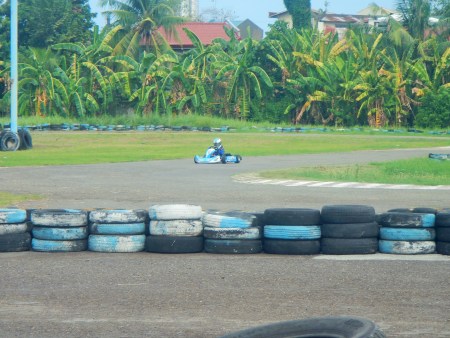 The young Seven Aleman–an 8-year old kart racer having his rounds of training in Kart Zone
THE KART RENTAL
There are two types of karts you can rent–the single-seater and the two-seater. Regardless of which you choose, the rental price is 400php for 8 laps.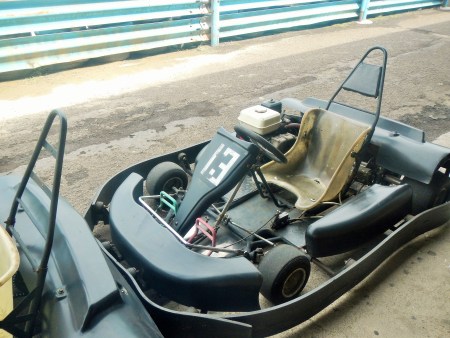 The Single-seater Kart
The racing track is 660 meters in length and according to Kart Zone's website, its design is widely reputed to be the "most physically demanding track" in the National Karting series, which is the biggest existing Karting group in the Philippines under PIKA (composed of the Philippine Motor Association, CIK and FIA). With its "high speed turns and low-speed corners," it sure will bring in a load of fun.
But karting isn't just all about the fun. Along the way, you also have to be careful because it's a dangerous sport. Running Limo's blogpost can give you a glimpse of the precautions taken in kart racing in Kart Zone.
THE EXPERIENCE
Doing fun and adventurous things has always been attractive to me, but I must say, they can be life-risking. So, when I saw a precautionary warning that says "Karting is dangerous," I doubted to take a single-seater and eventually opted for the two-seater with my colleague!
I don't have a driver's license, nor have I started learning how to drive. The only driving-related experience I had was playing the auto-racing game machine (HAHA), of which I became proud of after winning two games. But this happened only after I finally learned how to control the accelerator and brakes (especially when driving through turns). Well, that was a little accomplishment but self-gratifying nonetheless. This was all I had with my new venture of karting.
But guess what? I did it! Of course, my experienced colleague had to aid me at first as I was hesitant to rely on my rough auto-racing-gained skill. But I got the hang of it soon and I was driving the kart all the way through the fast track with exciting (but cautious) thrills.
It was a great experience! Why not experience the fun yourself? Give it a try at Cebu City's Kart Zone!