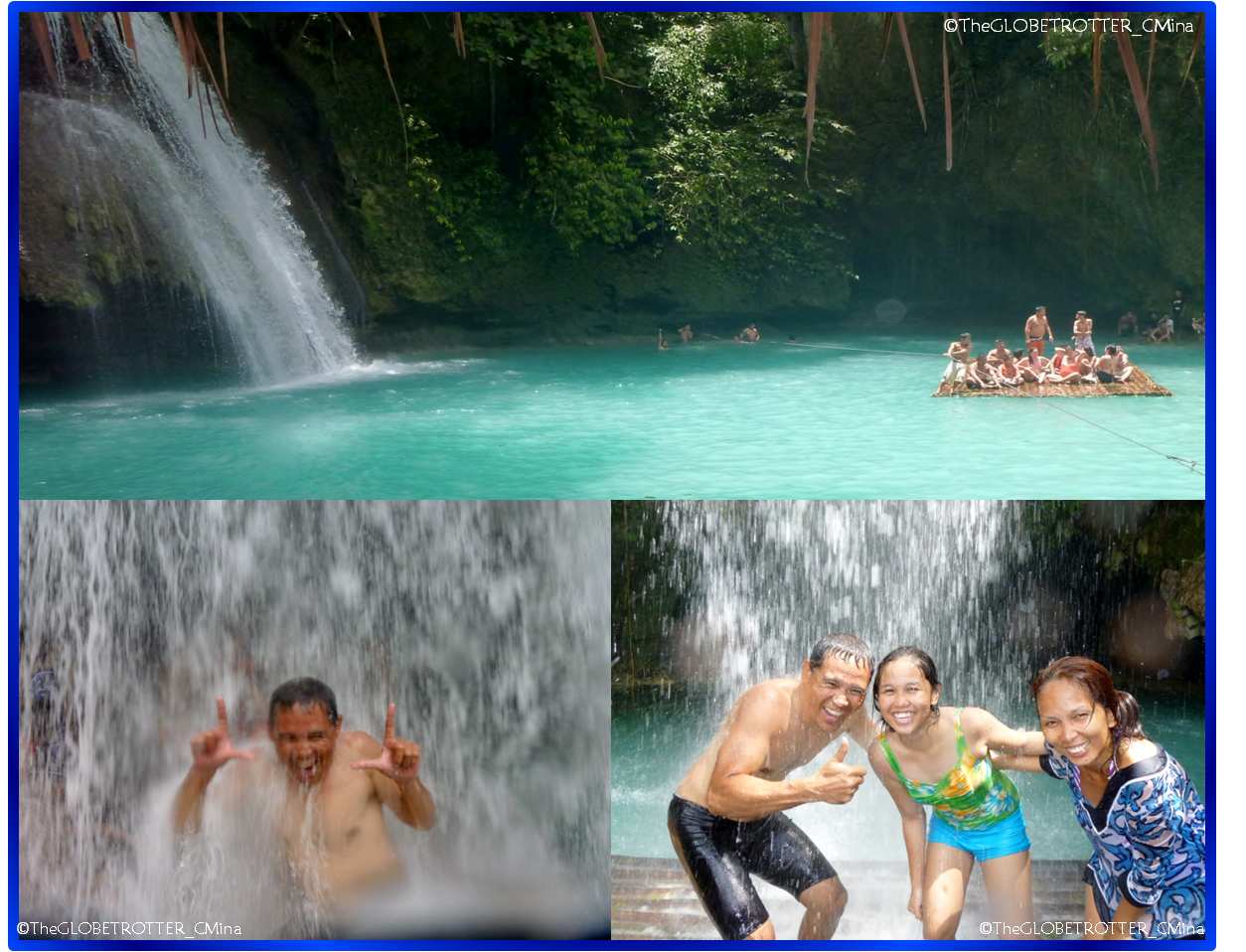 Philippines offers you more than the stunning sun-kissed beaches and remarkable creatures to discover, it also boasts of its natural wonders such as the Kawasan Falls in Badian, Cebu.
EXPLORE KAWASAN FALLS
Badian, located at the southwest part of Cebu, is the home of the infamous Kawasan Falls. The Kawasan Falls is a multi-layered falls and is situated inside the mountains of Barangay Matutinao, Badian. In order to reach the waterfalls, you will have to walk uphill for approximately 1.5 kilometers. During your trek on the way to the falls you will pass by a wide riverside trail, a hydro- electric plant and several souvenir shops that sell accessories like beaded necklaces, bracelets and Kawasan print t-shirts.
GET SOAKED AT KAWASAN FALLS
Kawasan has many waterfalls for you to behold, but there are only two main falls that are ideal for swimming. The first falls that is located at the lowest layer is the largest among the three and is more often the most crowded. It stands at about 40 meters and is famous for its turquoise colored nature pool. Another climb for more or less 15 minutes will take you to the second one. The second falls is at about 20 meters and is less crowded. There are more several layers from the second layer to the top.
You can rent a cottage or a picnic table when you arrive in Kawasan Falls. There are also rooms available if you want to have an overnight stay. To make your experience more fun, you can rent a bamboo raft to take you around the "nature pool" or to take a rejuvenating "shower massage" under the cascading water. For your safety, life vest are available for rent as well. With regards to food, you can bring your own or just order on the restaurant in the vicinity.
GETTING THERE
From Cebu City you need to head straight to the South Bus Terminal and be sure to ride the correct bus. The trip is approximately two hours or more depending on the traffic. When you reach Matutinao Badian Church that is your cue to go down the bus, but to be sure and for your own convenience you can ask the bus driver or bus assistant to drop you off at the Church or inform them that you are heading to Kawasan Falls.
The trip to Kawasan Falls is a long and uneasy journey, but when you reach the end of your journey it will definitely be worth your time and your long trek. You will be rewarded with the magnificent scenery of nature. Explore Kawasan. Fall in love with the beauty of nature. And take a dip in the stunning water cascades. It's a journey of adventure you wouldn't want to miss!