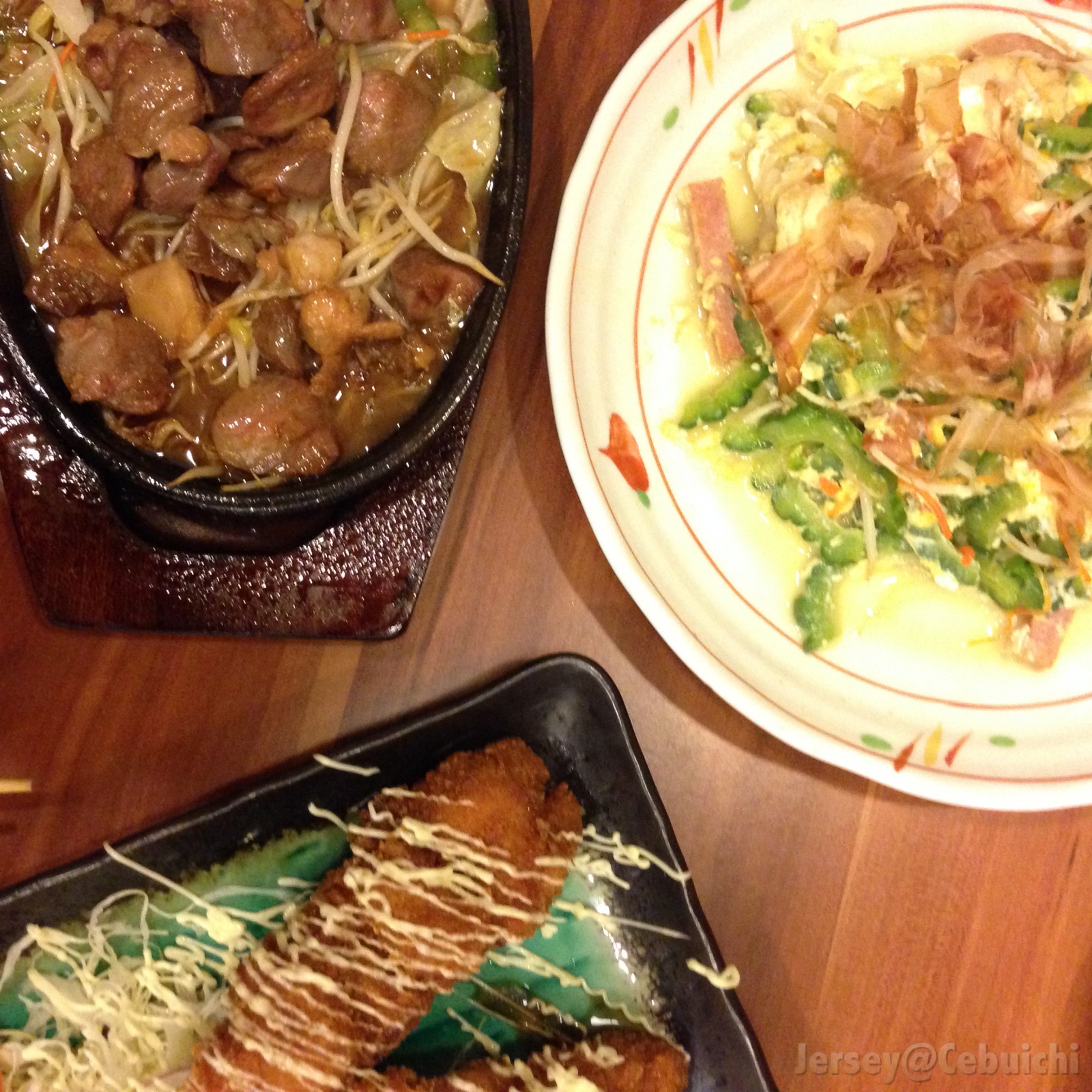 Are you curious of the the taste of Japanese Cuisine? Or a combination of the modern and authentic Japanese cooking style in one?
If yes, This Japanese restaurant, Kushiyaki Chikuzenya will surely tickle your taste buds; giving you the best of both worlds.
The Ultimate Taste Test
Today, a lot of people are doing cross-cultural taste tests and it is buzzing all over the internet, from Buzzfeed (A US News and Entertainment Company) to the Philippines' Rappler ; it is an on going craze. So as per our Boss' invitation, my colleagues Lyn, Lovely ,Sweden and I embark on a journey to find the top three Japanese dishes that definitely hit the bulls-eye.
We went to a restauraunt called Kushiyaki Chikuzenya which is located in A. S. Fortuna Street, Tipolo, Mandaue City, Cebu. Due to high reviews, we decided to check it out.
My Boss and our Manager say that the taste of Kushiyaki Chikuzenya's Food is reminiscent of Kyushu's Regional Cuisine.
As we enter the restaurant we were greeted with a warm Irrashaimase! by the staff dressed in colorful Kimonos.
So we basically tried a lot of Japanese Food namely the Kushikatsu, California Maki, Goya Changpuru, Mimiga Ponzu, Sunagimo Ninniku Yaki, Hakata Teppan Gyoza, and Chicken Nam Ban-Age.
It was amazing, I enjoyed every single dish; it was an explosion of flavors in my mouth.It made me forget about dieting and ate to my heart's content.
But out of all the dishes that I got to try, these three dishes were the clear winners.
TOP 1 : KUSHIKATSU
Kushikatsu is a deep-fried breaded meat in skewers. Its taste is similar to a Tonkatsu but what made me fall in love with it is because of the perfect balance of sweetness, saltiness and umami on its seasoning. The meat was very soft and tender to chew that it feels like the meat and the seasoning melts inside your mouth.
I would definitely eat this one with rice, a lot of rice.
TOP 2 : Chicken Nam Ban-Age
Chicken Nan-Ban Age is a marinated deep fried chicken with tartar sauce. The fried chicken resembles the sweetness that you get from a Korean Chicken and the zesty-ness you get from an Orange Chicken combined and its tartar sauce is the perfect compliment to the dish.
TOP 3 : Okinawa Soba
Okinawa Soba is thick noodles served in a pork soup.
Out of all the dishes, it was the Okianawa Soba that felt like home. It tastes like Cebu's very own Nilat-ang Baboy because both share a very rich pork broth and a suprising kick of ginger. Its soba (noodles) were very firm and springy to touch and the pork is very sweet and tasteful as well.
I definitely enjoyed talking with my colleagues, and I definitely went home with a huge smile and a very happy stomach.
So these are my top 3 dishes, and I will surely comeback to Kushiyaki Chikuzenya for more.
Visit Kushiyaki Chikuzenya, and fall in love with Authentic Japanese Cuisine!
Enjoy!