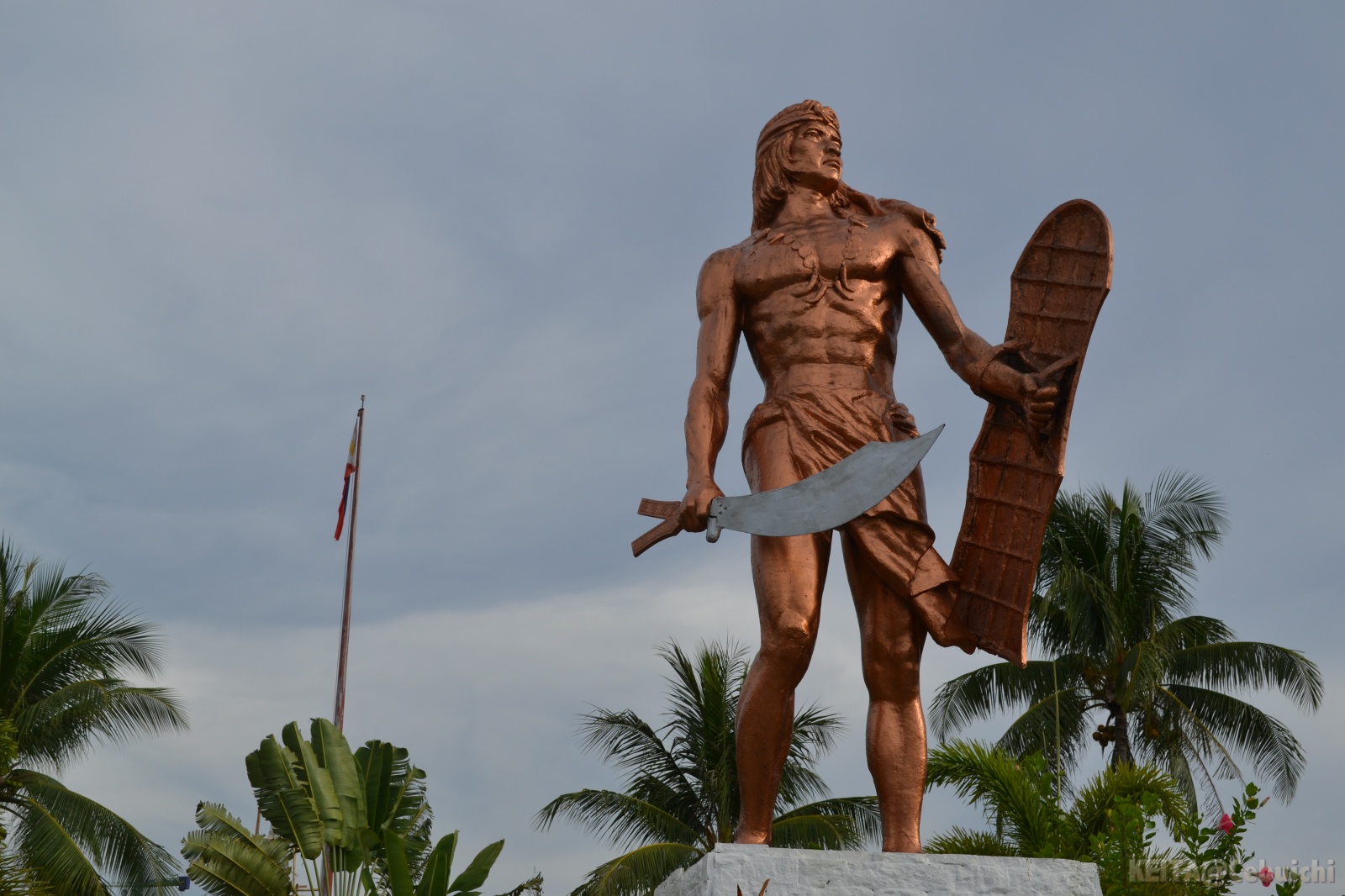 Cebu City is not the only place that makes Cebu enjoyable. There's lapu-lapu City, too! But before I head to talking about the city itself, I'd like to begin by telling you about its interesting name.
"Lapu-lapu" refers to three entities in Cebu–a city, a fish and a human. Giving you first an account of this not-ordinary human will help you understand why the two others were named as such. So, who is Lapu-lapu?
RAJAH LAPU-LAPU
Rajah Lapu-lapu or Kolipulako is recognized to be the very first Filipino hero in Philippine history. If you look up the word "rajah" in the dictionary, it would mean "a prince or king in India," but in ancient (prior to Spanish influence in the Philippines) Philippine society, it is a designation for the chieftain or highest ruler in a baranganic community. Rajah Lapu-lapu governed Mactan (an island located southeast of and a few kilometers away from Cebu) at the time when the Portuguese explorer and navigator Ferdinand Magellan arrived on Philippine shores. This "stern, proud, intelligent, unyielding" chieftain refused to submit to Spanish authority, which Magellan represented and sought to establish in Lapu-lapu's territory. Because he did not concede, the Battle of Mactan ensued. To cut the long story short, Rajah Lapu-lapu and his warriors defeated Magellan and his Spanish army on the shore of Magellan Bay in April 27, 1521. Up to this time, Rajah Lapu-lapu is honored as a hero not only because he defeated Magellan but also more importantly because he resisted foreign domination and succeeded.

LAPU-LAPU FISH
To honor Rajah Lapu-lapu's valiance, a highly prized species of fish in the Philippines in terms of cost and taste was named after him. Internationally known as "grouper," Lapu-lapu is a reef fish widely sought-after for its superb-tasting white meat and is cooked by steaming, grilling or frying. In Cebu, it is sold commercially in two kinds, as the red-spotted grouper or the black-spotted grouper (commonly referred to as pugapo). Their prices can range from 500php to 850php per kilo, with the red-spotted grouper being more expensive than the black-spotted one.
LAPU-LAPU CITY
And yet, here's what's more honorable; a city is also named after the great hero. Lapu-lapu City is a highly urbanized city situated in the island of Mactan and is one of the six cities comprising Cebu Metropolitan Area. It is accessible from Cebu mainland for less than an hour ride through either of the two bridges that span the sea waters separating the two islands: the Mandaue-Mactan Bridge and Marcelo B. Fernan Bridge. It is the location of the Mactan-Cebu International Airport (the second busiest airport in the Philippines) and as well as several tourist attraction sites mainly consisting of many beautiful white-sand-laden beaches and adventurous diving spots for both beginners and advanced divers. Lapu-lapu City is also the haven of world-class hotels and resorts such as Shangri-la's Mactan Island Resort and Spa.
So, when you visit Cebu, don't forget Lapu-lapu and all it entails!