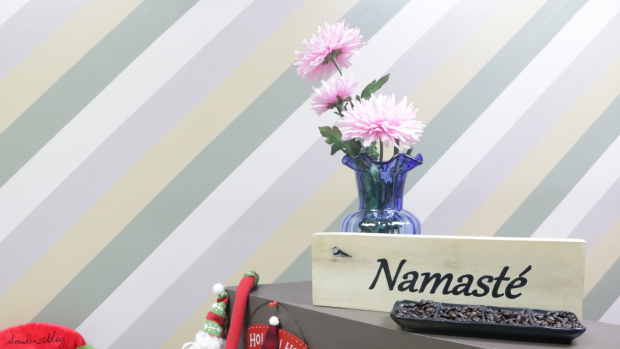 Namasté is a hindu greeting that means "I bow to you."
Sometimes, we need to take a break from our hectic schedule that we are even trying to squeeze in more work into it. For workers, the paperwork is piling up and you have a deadline to chase that all you can do for now is let go a heavy sigh as you stare at it. For ESL students, your teachers are giving you tons of homework to do and more English words to suck in and you can't even dare skip studying.
If you opt for something to de-stress yourself and be away from the noise in Cebu, which is apparently a developing city, why not join a yoga class!
Ms. Mary Love Deen, the owner and a Yoga Instructor opened her very own yoga studio in 2013. Her goal was to spread the boons of yoga to people and promote a healthy lifestyle in the most affordable way as possible.
Its my desire for something more therapeutic for my body, compassionate for my heart, and enlightening for my mind.
– Mary Love Deen
THE LOBBY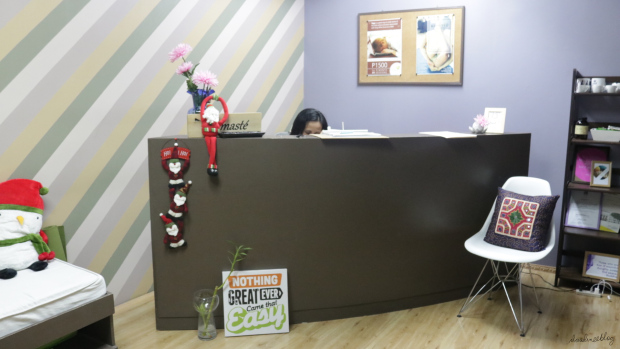 The receiving area. This is where you sign up for a yoga class. You will be greeted by our affable Miss Maricel.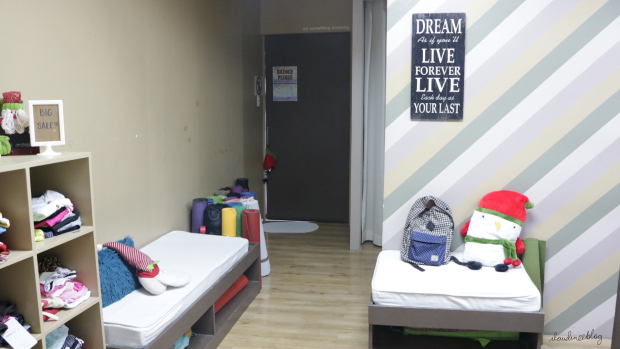 The lounge. Have a seat while waiting for your yoga class.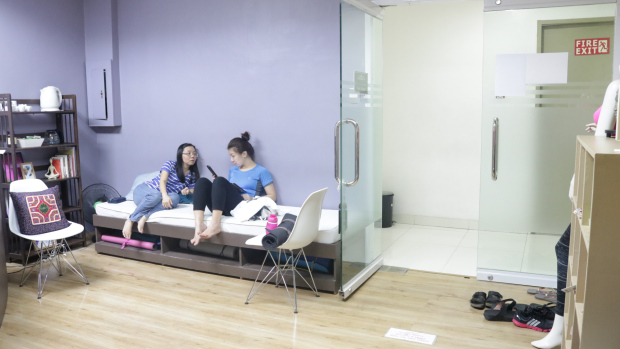 The entrance. Before you enter, you have to leave your footwear at the shoe rack just by the door.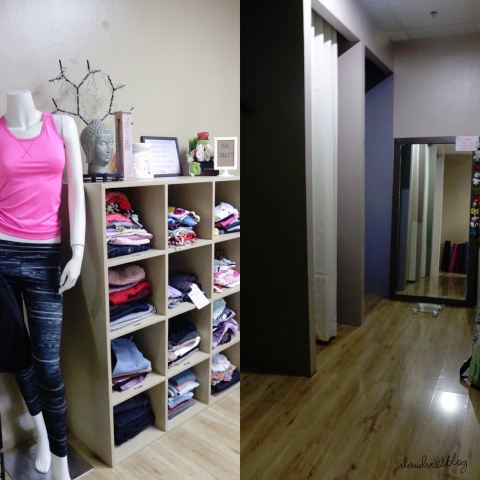 Left: Shelf of yoga clothes. They sell both inexpensive to well-known brands. Right: The dressing rooms.
THE YOGA STUDIO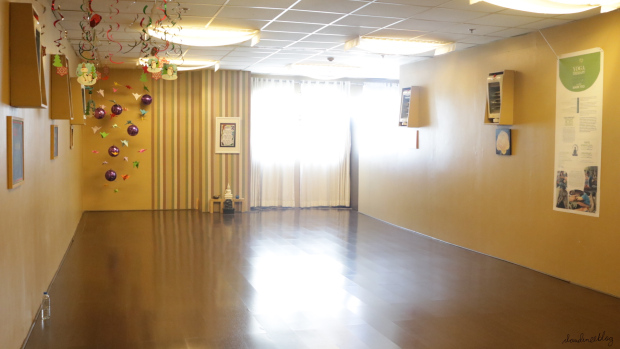 This is where the yoga practice takes place. Indeed conducive for yoga. So serene.
They even have hot yoga classes if you wish to sweat out a lot. There are heaters mounted on the walls to heat the room at 40-45 degrees Celsius as if you are doing yoga in a sauna. They say the more you sweat, the more toxins are removed from your body.
Love Yoga World offers different yoga classes with awesome teachers and schedules that are suitable for beginners, advanced yogis, students and workers. Even if your work or class ends at 5 or 6 p.m., you can still join the 5:45 p.m. or 7:15p.m. class at the least for you to end your day with some relaxation.
LOCATION
Love Yoga World is actually quite accessible. It is just located on the 11th floor of Skyrise 2 in IT Park. It's a 6-minute walk from QQ English and a 10-minute ride from 3D Universal English.
If you're in JY Lahug, you can take the 17b or 17c jeepney. It stops right in front of Skyrise 2. If you are in Ayala, you can take 04M, which passes IT park. From there, you can just walk.

SCHEDULE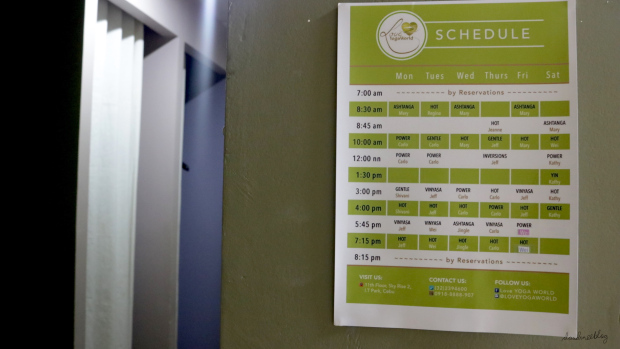 Here's their weekly schedule. You can visit their facebook for more updates by clicking this link: Love Yoga World
RATES
For Walk-ins
Php 200 – either hot or non-hot yoga
Yoga Package Options
Php 1,999 – unlimited yoga session valid for 1 month
Php 1,500 – 12 yoga sessions valid for 1 month
Php 1,700 – 10 yoga sessions valid for 2 months
Php 3,500 – 23 yoga sessions valid for 3 months
Php 5,000 – 5 yoga sessions valid for 6 months