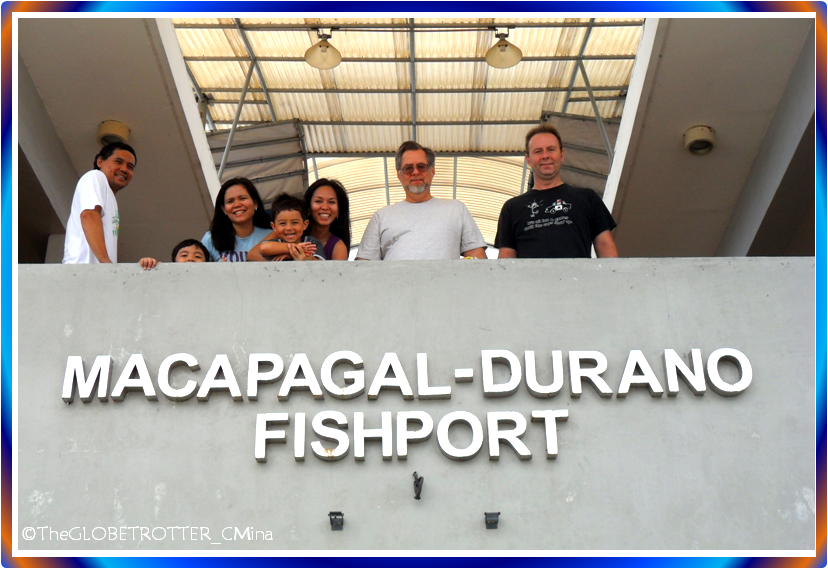 Looking for a place to dine that serves fresh seafood with a beautiful ocean view and refreshing sea breeze? Then, Macapagal-Durano Fish Port Food Court is one of the places you would want to visit.
THE FISH PORT
The Macapagal-Durano Fish Port is a modern fish port that is located in Looc, Danao City. It is funded by the President's social fund, the Department of Agriculture and Danao City. The Port is said to be the reminder of the friendship established by the former President Diosdado Macapagal and former Congressman Ramon M. Durano, Sr.
The fish port, located at the ground floor, is where fishing vessels unload their fresh catch of the day and also where the trading of marine products takes place. Some of these fishes and other marine products are then, distributed and sold in Cebu markets. The port became a home of many street side seafood vendors of Danao City, giving them a decent place to sell.
THE FISH PORT'S FOODCOURT
The second floor is where you can find the food court. The fish port's food court is a favourite hangout of the local residents in Danao and also a stop-over for people who are in a long trip going to the north of Cebu. A lot of people go there to eat and buy scrumptious food or to refresh during long journeys.
The food court offers a variety of native dishes that you can choose from. Smoked Fish or locally known as 'Tinapa', Beef Jerky or 'Kusahus', Crabs, Shrimps and many more native dishes can really satisfy a grumbling stomach.
Experience dining at a fish port's food court and enjoy a scrumptious meal that comes with a beautiful view of the ocean and refreshing sea breeze; only at Macapagal-Durano Fish Port Food Court! So don't forget to visit this place while you're in Cebu, or if you're travelling to the north side of Cebu then, make this one of your top places for stopovers.