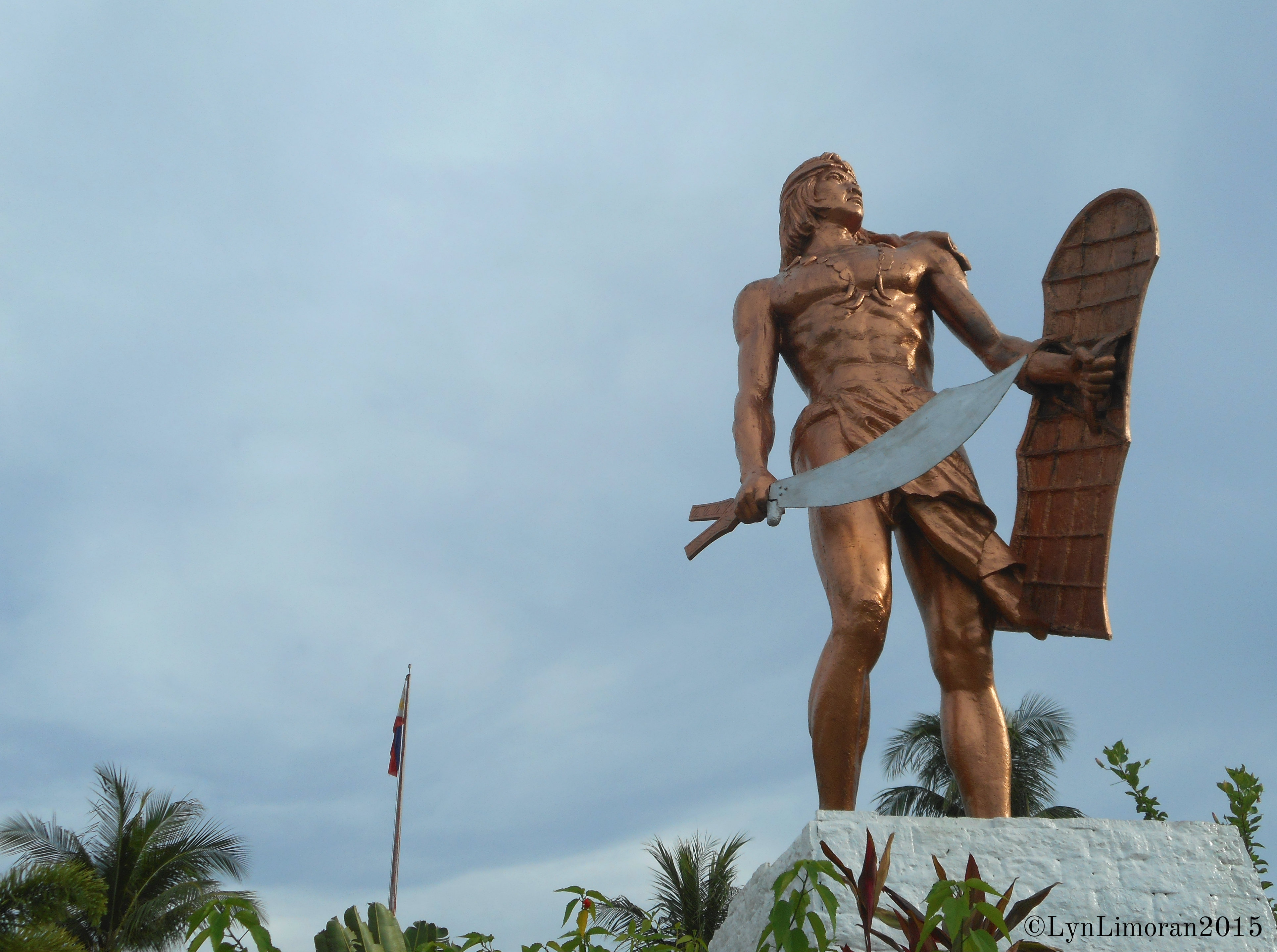 More than a hundred years ago, an epic battle had occurred here in the seashores of Mactan Island, Cebu. An explorer from Europe named Ferdinand Magellan found the Philippines and urged the locals to convert into Roman Catholics. Rajah Humabon (Rajah means "Sultan", Chieftain), the highest leader in Cebu was convinced to convert into a Roman Catholic later on. 800 of his followers, his sons, daughters and wife, became convents too.

Magellan had wanted all the Filipinos to be Roman Catholics, however one leader from another island refused to accept him. This leader was Lapu-Lapu. Magellan had proposed Roman Catholicism to Lapu-Lapu, however the leader of the island had refused. Magellan was furious with the refusal, but he decided to give Lapu-Lapu another chance. If Lapu-Lapu refused again, Magellan and his troops will attack them.
And Magellan and his troops did attack Lapu-Lapu. However, to Magellan's misfortune his men were less in number compared to Lapu-Lapu's. And the water's tide was in favor with Lapu-Lapu's as well. Magellan was very keen in believing that God was with him despite the small number of men he had. He believed they would win. Though Magellan showed bravery and a distinct show of faith, his troops did not win the battle and he ended up being killed by the local people. It is unsure if Lapu-Lapu had killed him by himself or if somebody else have done so. One thing is for sure, Magellan was killed by Lapu-Lapu and his people.
As an epilogue of the event, statues and monuments are given to these men to recognize their effect to the society and the people. On Mactan Island, a bronze statue of Lapu-Lapu stands tall and majestic that's 31 feet high. A plaque is also placed here to honor Lapu-Lapu's bravery and skill. And to honor Magellan for bringing Roman Catholicism in the Philippines, a chapel is made for him in Cebu City. A different post is made for him already.
And to add something, souvenir shops are situated inside and outside the shrine too, to ensure that visitors and tourists are have something to bring with them when they leave.
If you missed my blog on Magellan's Cross, check it up! Thank you for reading this post.