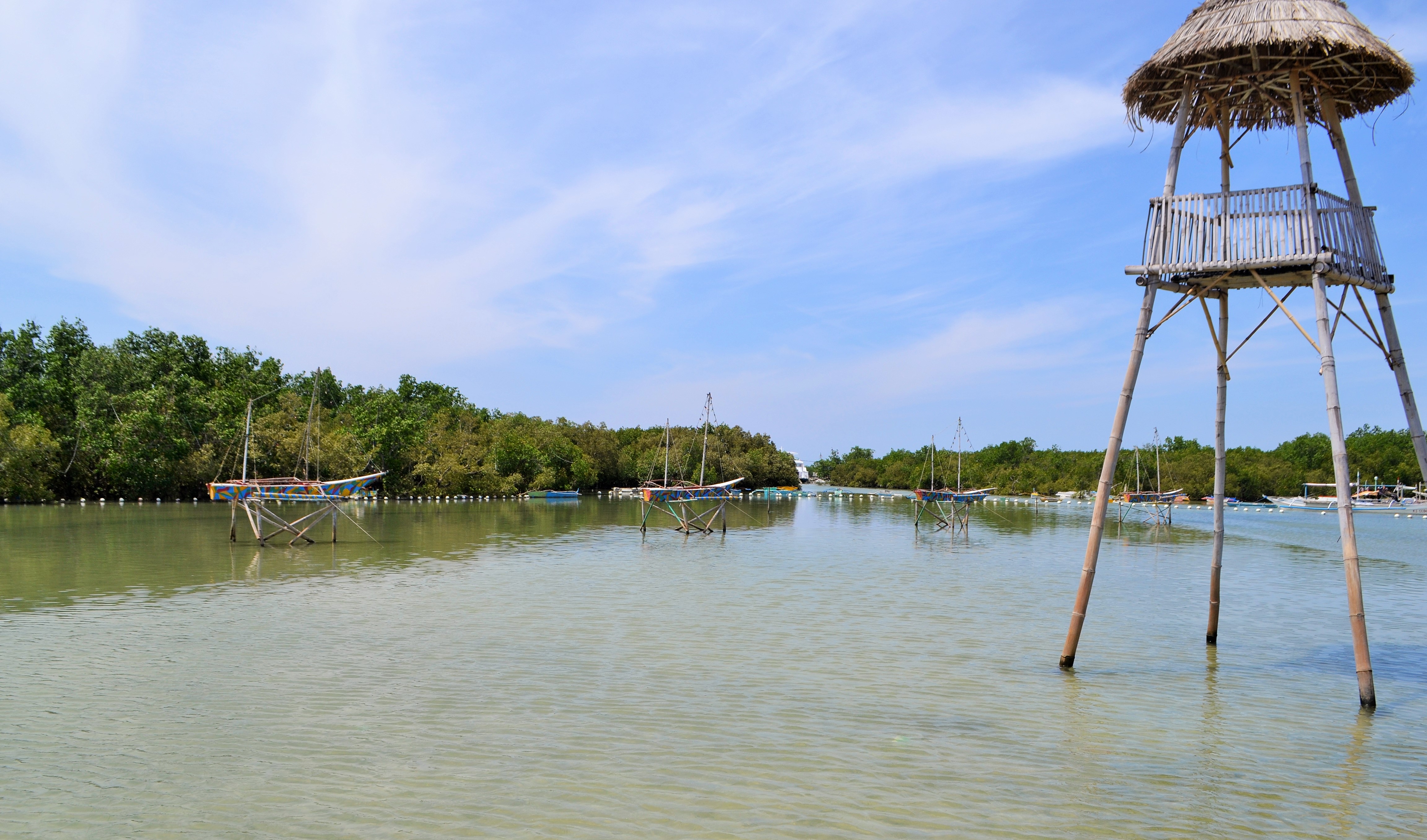 Do you know the first Southeast Asian and Filipino ever to defeat a European in battle? Mactan Shrine will tell and show you who.
WHAT IS MACTAN SHRINE?
Mactan Shrine is a historical park dedicated to preserving the memory of that one historical battle in Cebu that significantly influenced Philippine history. It is located particularly in Punta Engaño of Mactan Island, which is about 30 minutes away from Cebu mainland.
THE HISTORICAL BATTLE OF MACTAN
In the summer of 1521, Portuguese navigator and explorer Ferdinand Magellan and about 60 of his men made an assault into the territory of the opposing, more numerous Cebuano warriors led by their chieftain, Rajah Lapu-lapu. ("Rajah" is a designation for a chieftain ruling a baranganic community in ancient Philippine society.) Rajah Lapu-lapu, who ruled in Mactan Island, was in a bitter conflict with another chieftain, Rajah Sula (or Zula), at that time. Because he wanted to subdue Rajah Lapu-lapu, Rajah Sula asked Magellan for help. Magellan agreed with Sula to fight against Lapu-lapu, particularly to show his might.
(By this time, Magellan had already established good relationships with many "rajahs" in different areas of the Philippines. Magellan may have thought the battle would be an opportunity to gain more relationships with these powerful rulers and eventually conquer the Philippines for Spain.)
When Magellan attempted to convince Lapu-lapu to submit himself and his constituents to the control of Spain, Lapu-lapu refused. Thus, the Battle of Mactan occurred. However, things didn't go as expected by Magellan because Lapu-lapu and his men were actually at a vantage point. Magellan's troops were outnumbered, and the canon-armed Spanish ship, which was supposed to aid Magellan's army, could not land near the shore because of the low tide. Plus, the sediments of the beach were loose and muddy, which may have made it difficult for the Spanish fighters to move around with their heavy armor. Thus, Lapu-lapu successfully defeated the Spanish invaders and defended his whole clan and territory and the Philippines, for some time.

Mactan Shrine remembers this eventful battle with monuments in the park and of course, the statue of the famous hero, Rajah Lapu-lapu. (I will be posting more information about the other monuments in Mactan Shrine soon.)

Consequently, Lapu-lapu became the first Filipino hero in the Philippines. He is remembered for his bravery against the European conquerors.