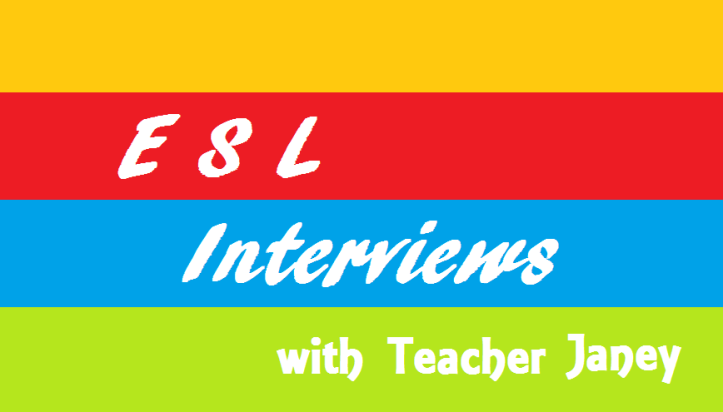 ESL Interviews WordPress Category Featured Image with Teacher Janey
Serious but friendly–these are the very words that describe Teacher Janey, an ESL teacher in 3D Academy. She teaches speaking, reading, and vocabulary in her classes.
She may be quite reserved at a distance but when you get to personally meet her, you will find her approachable, kind, and easy to get along with.
Aside from that, her students admire her for her passion in teaching. This can be seen in her fondness of preparing lessons or conversational topics that will interest her students. Also, she tries her best to fill the class with enthusiasm as much as possible. When asked what she likes about teaching, she said it is not a routine work. According to her, a teacher is free to use different styles of teaching her students and gets the opportunity to meet people of different backgrounds and personalities. Referring to teaching, she said, "It's one of the most fulfilling jobs. You get to learn from your students and it helps you grow as a person. In teaching, learning never ends." Moreover, you may also find it interesting that she has a good deal of knowledge in Psychology.
A favorite hobby of hers is gazing at the natural world–the trees, the sky, and all those other creations in nature that simply amaze us. Aside from going on nature adventures, another hobby of hers is reading books. She also likes spending her time on surfing the internet and listening to music.
When asked why Cebu is a good place to study English, she said studying English in Cebu is more affordable compared to other countries. Besides that, a student can opt to travel around Cebu or to its neigboring islands (like Bohol) for fun or relaxation. In academic terms, a student can find many man-to-man classes, which is a good and advantageous way to study English at one's own pace.
Teaching ESL students has been fulfilling for Teacher Janey. And what supports that is this saying, "Often times you find that the students you're trying to inspire end up inspiring you," which Teacher Janey definitely agrees with.
Learning English can be fulfilling, too, and it can be in Cebu!