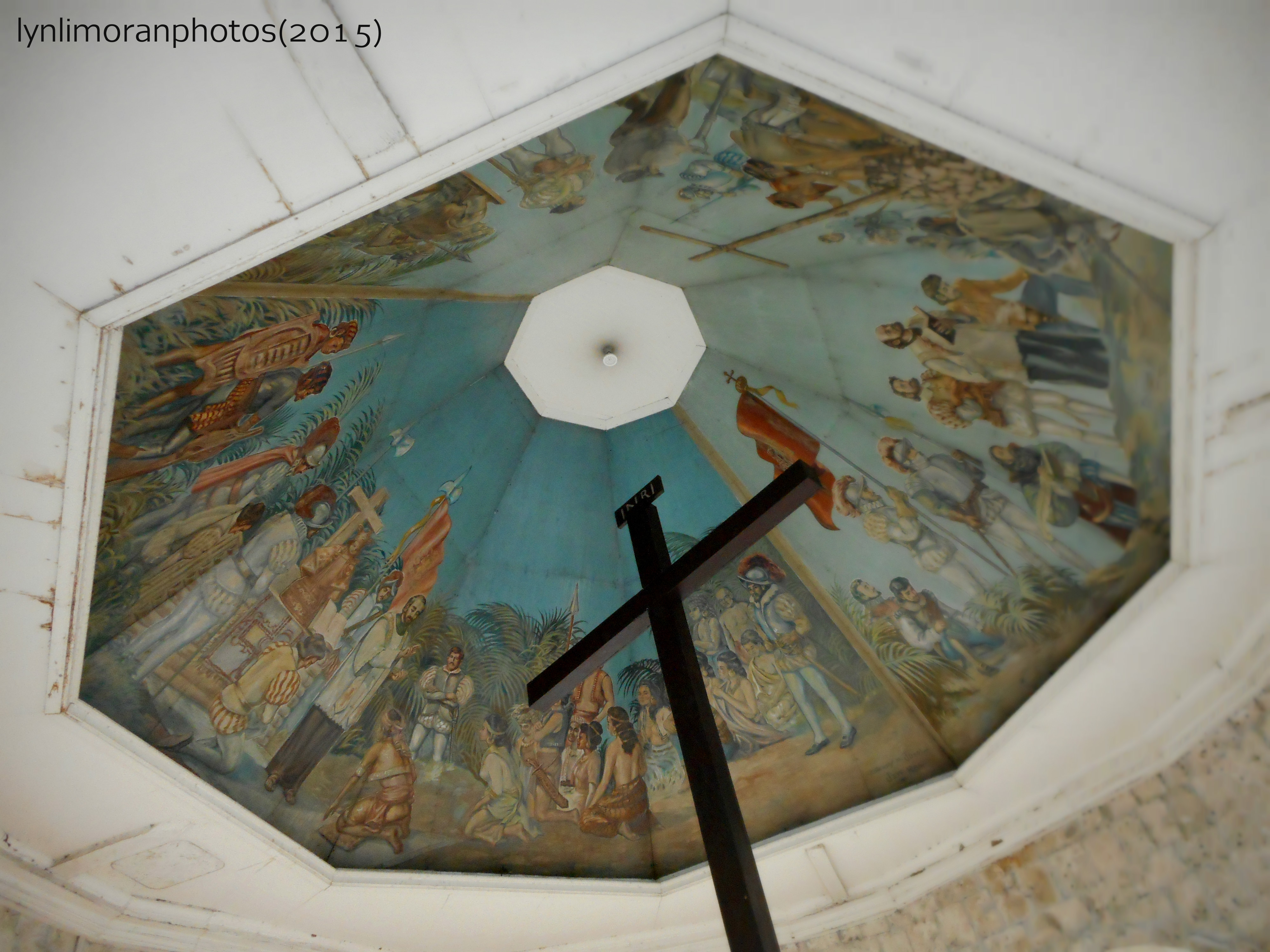 For a break, let's have a little adventure into the City's premises. My featured location today is Magellan's Cross. Situated beside the Basilica Minore del Santo Niño on Magallanes Street (Magellan's surname in Spanish), this monument have been standing tall and proud since its creation in 1735.

Now, I know you're wondering, what's so different about this area? This historical destination was the location of the first baptismal in Cebu and in the whole Philippines. Ferdinand Magellan, Portuguese explorer, along with his crew were looking for the "Spice Islands" when they discovered the Philippines.
The expedition was spearheaded by Magellan and was funded by the Spanish monarchy. Although, others pointed out that Magellan was not the first foreigner to discover Philippines.
This is also where Magellan planted the cross that symbolized Roman Catholicism in the Philippines.
The whole event (baptism) is depicted by the paintings on the chapel's ceiling. The colorful and detailed masterpiece is one of the attractions of the chapel.
The Magellan's Cross also showcases an intricate design of metal railings.
And in addition, the whole chapel captures a medieval structure and timeline.
The roof may look a hundred years old, but the Spanish influence in this structure is still very relevant.
I got curious, so I wanted asked a local about its history. I met Manang (Aunt) Remy and inquired about Magellan's Cross.
She said the original cross planted by Magellan when he arrived in Cebu is encased and protected by a tindalo wood. The tindalo wood is what the public sees. Doing this prevents the people from chipping the wood away, to which they believed had miraculous powers. And of course, lots of people come to Magellan's Cross everyday. Not only Cebuanos who want to pray, but also foreigners. Magellan's Cross is in fact one of the featured locations for foreign students during a school outing.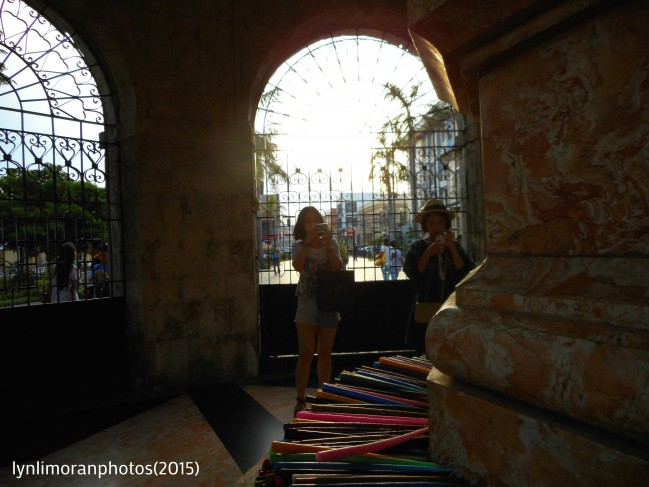 Magellan's Cross is a MUST SEE location for visitors. Not only is it historical and old, it is a symbol of beauty, pride and faith. If you come to Cebu or if you're in Cebu don't forget to visit Magellan's Cross. And don't forget to bring someone with you!
My full interview with Manang Remy will be posted here soon. If you want to know her and her story. Follow me to be updated. Stay tuned and watch out for the next post!