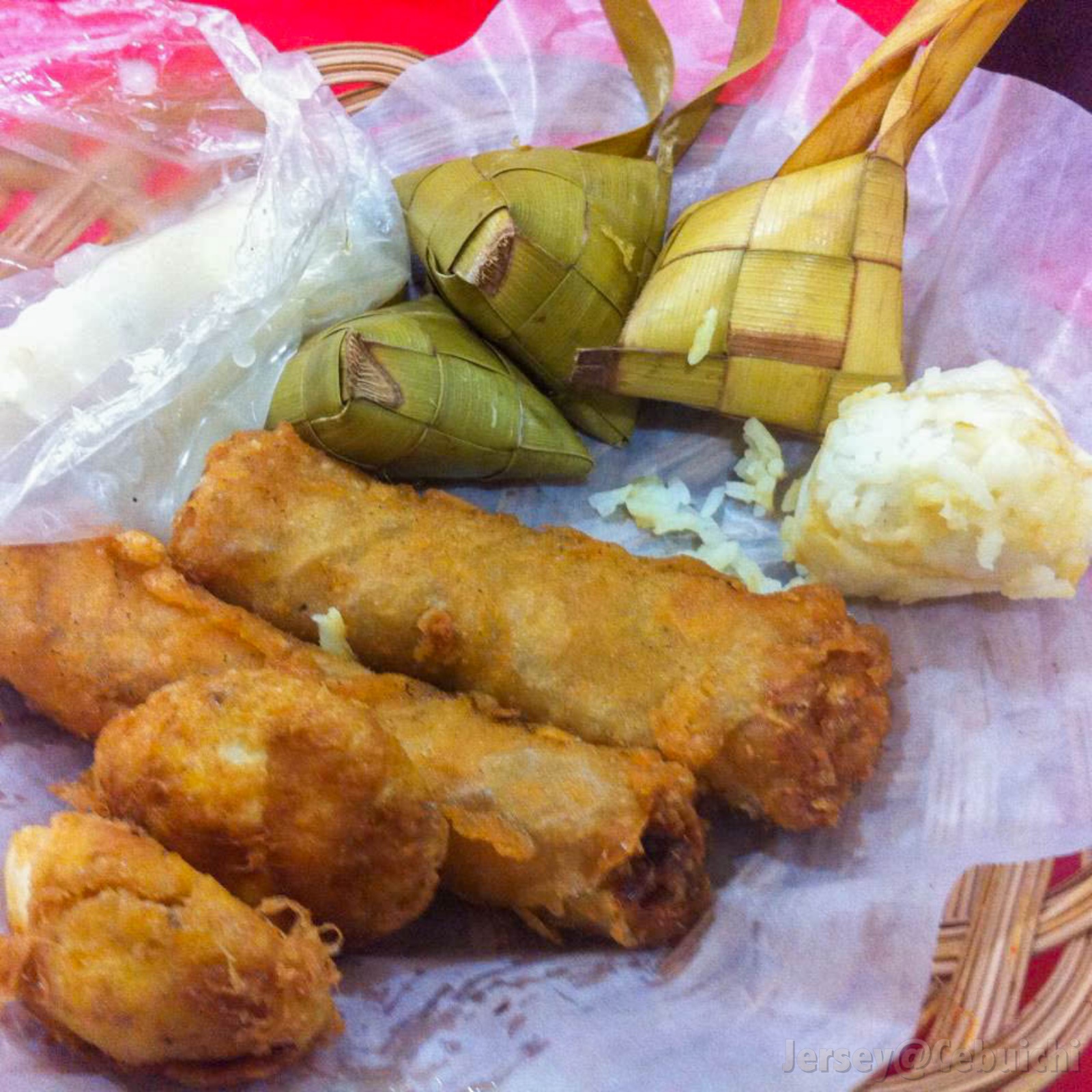 Who has tried spring rolls? (Hands up!) What about the Philippines' lumpia? (Hands up!) Now, who has heard about ngohiong? (Wait, what?)

Made with bamboo shoots, singkamas (jicama), and ubod (heart of the coconut palm), wrapped in rice paper rolls, and then deep fried, ngohiong or ngoyong can be dubbed as the spring rolls' long lost sibling. Proudly Cebuano-made, ngohiong has found its way to hawker stalls, eateries, and even restaurants.
One of the best ngohiong stores in Cebu is Chinese Ngohiong, located right across Philippine Christian Gospel School in Junquera Street. To get here from Ayala, ride a 14D jeepney or hail a cab and tell the driver the drop-off point, which is the aforementioned school. Other jeepneys that pass through this area are 04C and 17C.
who knows this humble façade offers one of the best ngohiongs in the city?
Chinese Ngohiong sell their ngohiongs at only Php 7, which is one of the reasons why it is flocked by people, mostly students with grumbling stomachs, and alumni that would want to taste their college staple food back then. Aside from that, the store also sells fresh lumpia, stuffed egg, and other fried snacks.
How to order: fall in line, choose your order, pay up, and enjoy
Paired with puso (hanging rice), the way to enjoy ngohiong is by dipping it to the sauce: hot and spicy or plain soy sauce. The store has stealthily managed to keep their sauce recipe, making it hard for others to imitate it. One could follow the recipes posted online religiously but the taste would still fail to compare to that of Chinese Ngohiong's. Perhaps, it is a secret for them to know, and for us to order.
Another thing of note about this hit food is that locals love to eat them using their hands. So, to have another authentic local experience, put on a small plastic, which is placed on the cashier's table, as hand cover and gobble on the food. Once done, wipe the forehead from sweat due to the spicy sauce. Take a sip of soft drink, and burp: another satisfying gastronomic experience brought to you by Cebu.