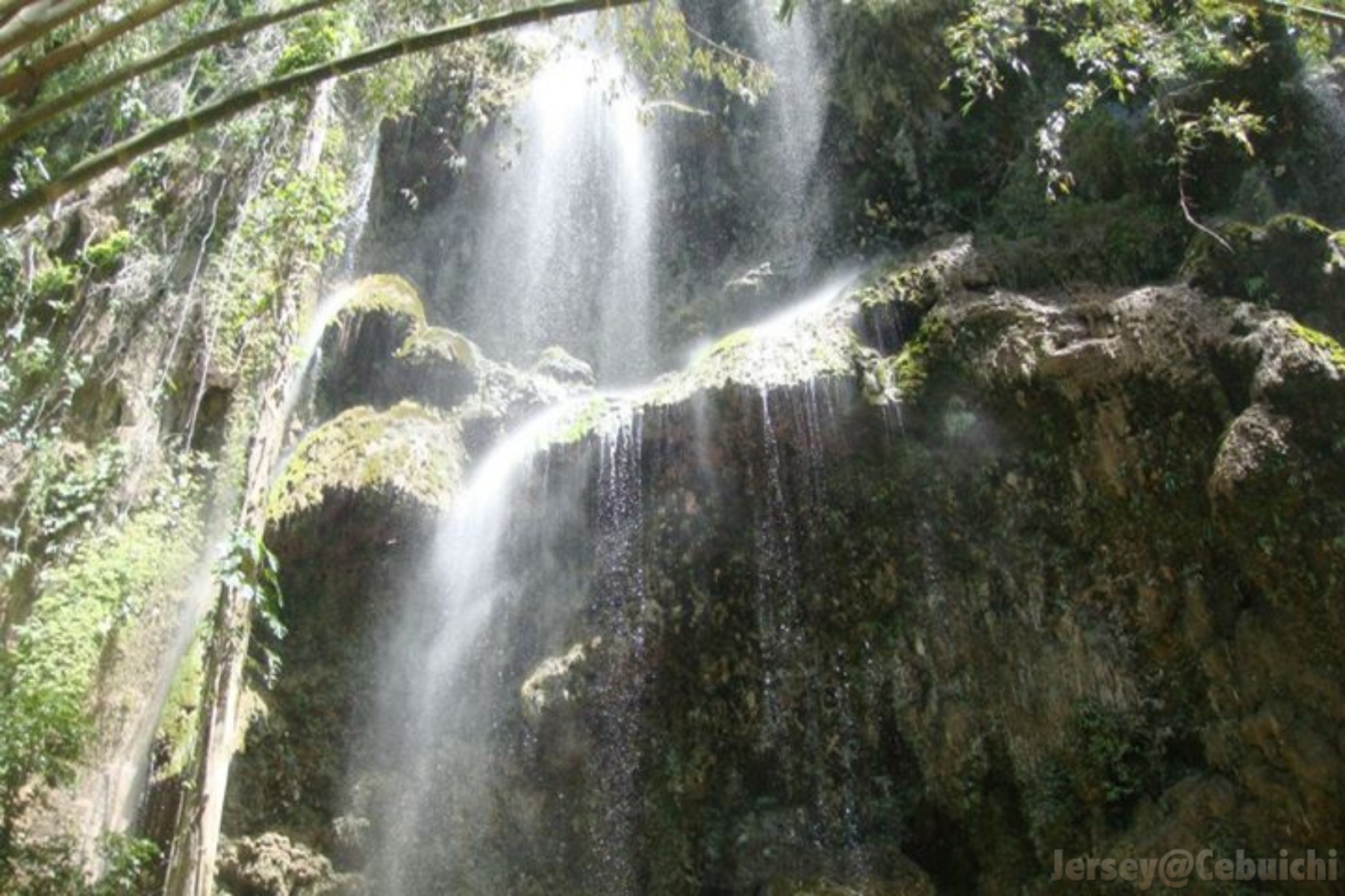 If you think that the beauty of Oslob is only because of its beaches ,and the whale sharks that dwell in its waters, you are mistaken. Up in the mountains of Oslob lies a beautiful secret, a paradise waiting to to be discovered.
Tumalog Falls
Another must-see in the island of Cebu is the untouched natural beauty of Tumalog Falls. Also called as the "Mag-ambak Falls" and "Toslob Falls", is located in the municipality of Oslob, South of Cebu. It is described as the "Swimming Falls of Cebu" due to natural small patches of water surrounding the falls, that is neither too shallow or too deep. (Perfect!) It also boasts its rain-like pouring of its waters; creating a magical curtain that is soothing and relaxing at the same time.
A trip to these enchanting falls would also make an exciting addition to the traditional Oslob tour and also a great way to rinse saltwater off after whale shark watching and island hopping from Sumilon island to other diving spots. Definitely, the best way to end a long day of basking under the scorching heat of the sun.
How to get there
From Cebu City: Oslob is a a three to four-hour bus ride from Cebu City. Ride a bus in Cebu South Bus Terminal with a " BATO VIA OSLOB" signage, be sure not to confuse yourselves with "BATO VIA BARILI" because that will bring you to the other side of the island. The fare is usually priced from 150 Php to 180 Php depending if it's air-conditioned or not. Don't forget to tell the bus' attendant in advance where you are going, because they will drop you off from your desired stop.
From Whale Shark Watching Point: Tumalog falls is only twenty minutes away from the Whale Shark Viewing Point by Habal – Habal (Motorcycle), passengers are charged 50 Php per passenger, and 45 to an hour on foot if you want to go on a trek.
Don't worry, there are a lot of signages in the area that will help you around and the locals are the best navigators you can find. Just be courteous and wear your best smile when asking for directions.
Cebu is blessed with natural wonders beyond compare, from beaches to mountains and everything in between. Come and enjoy the beauty of this island, it will surely put you in a trance that you will never, ever want to leave! Enjoy!