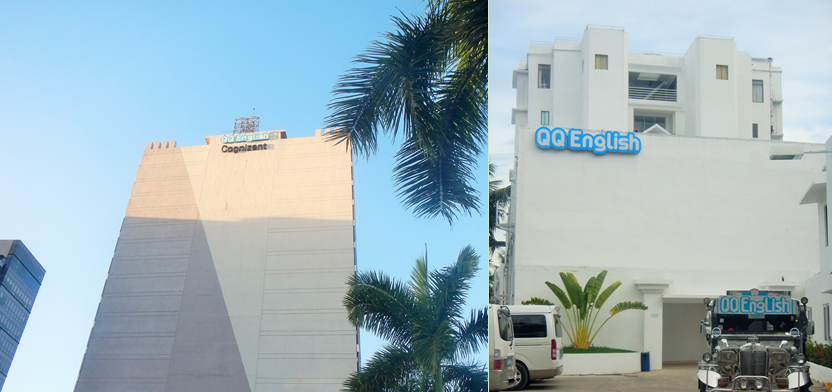 What factors make it more advantageous to study English in Cebu? Last week I had an opportunity to get the opinion of Sir Eddie, a Japanese staff of one of Cebu's popular English school.

ABOUT QQ ENGLISH
QQ English is one of the leading English tutorial schools in Cebu. It is currently operating in two branches–with the headquarters in Cebu IT Park, a popular economic zone in Cebu City, and a new one in Mactan. With it occupying large, spacious areas in both branches, either of the two can serve 250-300 offline students and more than a thousand of online clients.

So, how is it an advantage to study English in Cebu?
COST PERFORMANCE IS HIGH.
This means you get a good quality of something at a low cost. In QQ English Cebu, the company, faculty and staffs give opportunity to aspiring ESL learners to get a good English education in the Philippines with a price that's relatively lower compared to other countries. In addition, the acronym, "QQ," of the school's name has recently been defined as "Quick & Quality." QQ English boasts of its quality in giving English education while supporting the student in doing so efficiently. That makes three positive qualities of QQ English–Quality, Efficiency, and Affordability.

THERE IS DIVERSITY OF NATIONALITIES.
Several nationals coming from different countries come to Cebu yearly to study English. Now, QQ English caters to students of various nationalities, the majority of which are Japanese and the rest, Chinese, Taiwanese, Korean, and Russian. This variety of culture and English proficiency allows students to engage in
conversational English at various levels and understanding. This will help them establish good relationships with people of different cultures while enhancing their English skills, making them more globally competitive.
These are just two of the many benefits one gets in studying English in Cebu and in QQ English. Let's learn English in Cebu!