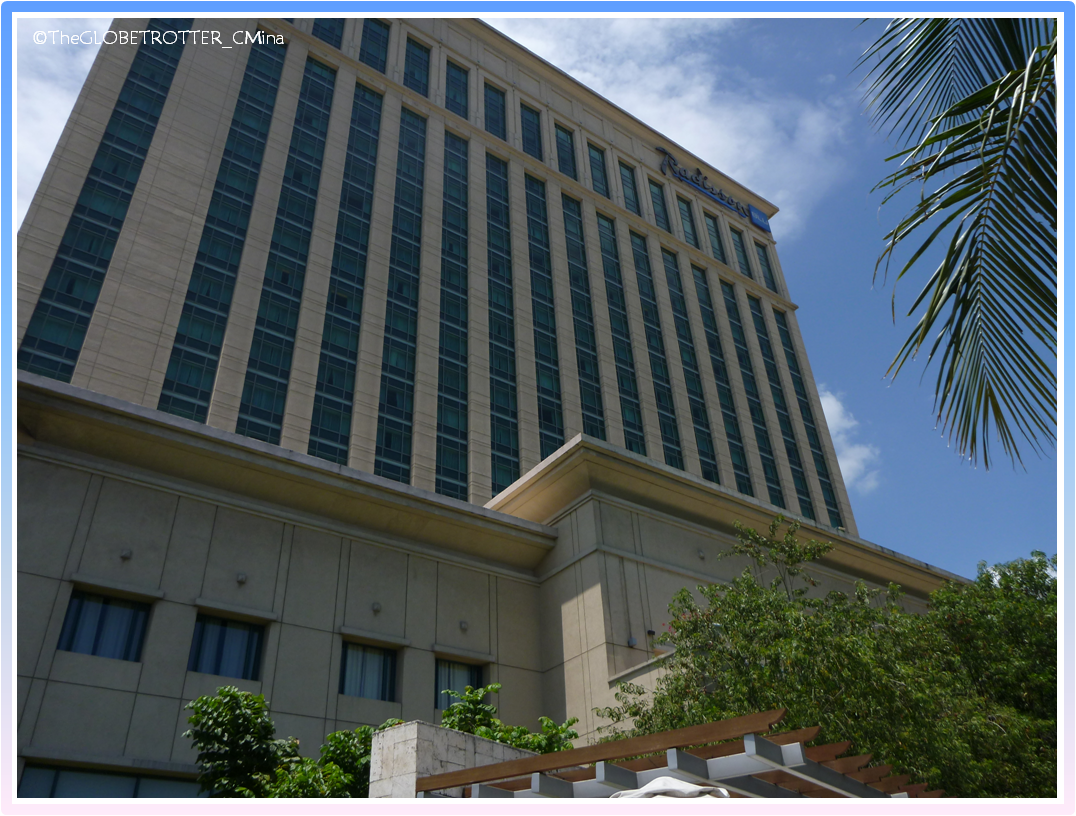 If you are looking for a luxurious place to stay while here in Cebu, then, Radisson Blu Hotel is one of your best options!
THE RADISSON BLU HOTEL
Radisson Blu Hotel is a five-star hotel in Cebu and is located in the heart of the city. One of the famous malls in the city, SM City Cebu Mall, is very accessible from Radisson Blu, since the hotel is situated just across the mall. Another appealing feature of this high-class hotel is that it is located approximately just 11 kilometers away from the Mactan Cebu International Airport. It is about a 30-minute to 40-minute drive from the airport, depending on the traffic.

THE FINEST PLACE TO REST
Radisson Blu offers both business and leisure guests a wide range of room types from Superior Rooms, Business Class and Executive Suites. All the rooms in the hotel include memory foam beds and down bedding, iPod docking entertainment systems with alarm clocks, LCD televisions with cable channels, Nespresso Coffee Machines and premium bathroom amenities. Another highlight during your stay in the hotel is the Super Breakfast Buffet every morning. Its swimming pool is also one of the interesting facilities of the hotel, since it is an 800-square-meter, free-form swimming pool, the largest in the city. Guests can indeed chill out in this very relaxing place.

EAT LIKE IT'S A FEAST DAY!
Feria, the hotels' award winning restaurant, serves fresh local cuisines and a range of international dishes such as Chinese, Korean, Asian, Japanese, Filipino, Italian, Mediterranean and Indian cuisines. They also offer yummy desserts! A extra exciting experience in the hotel's restaurant is that their chefs mingle with the guests in the dining room and if you are lucky enough, they offer taste recommendations.
Fun fact about the restaurant name of the hotel:
Feria is a Roman connotation for "feast day".

HOTEL FACILITIES
• Lobby Bar and Pool Bar for refreshments and cocktails
• Free high-speed, wireless Internet
• Spa
• Fitness center
• Suites
• Outdoor Pool

OTHER SERVICES
• 24-hour Room service
• ATM
• Babysitting
• Concierge
• Currency Exchange
• Events Information Center
• Parking Area (underground and outdoor)
• Safety and Security Equipment
• Transportation Service
• Tour desk

I may have not had the chance to stay an overnight in the hotel, but I have been able to enter one of its luxurious rooms and I did experience some of its facilities such as the swimming pool. My aunt and uncle from Australia spent a few days in this hotel and based on their experience, they were very pleased and satisfied. So if you visit Cebu with the aspiration to have an exceptional experience and you don't mind spending a great amount of money for a luxurious and comfortable place to stay within the city, then, you might want to take in mind the Radisson Blu Hotel.