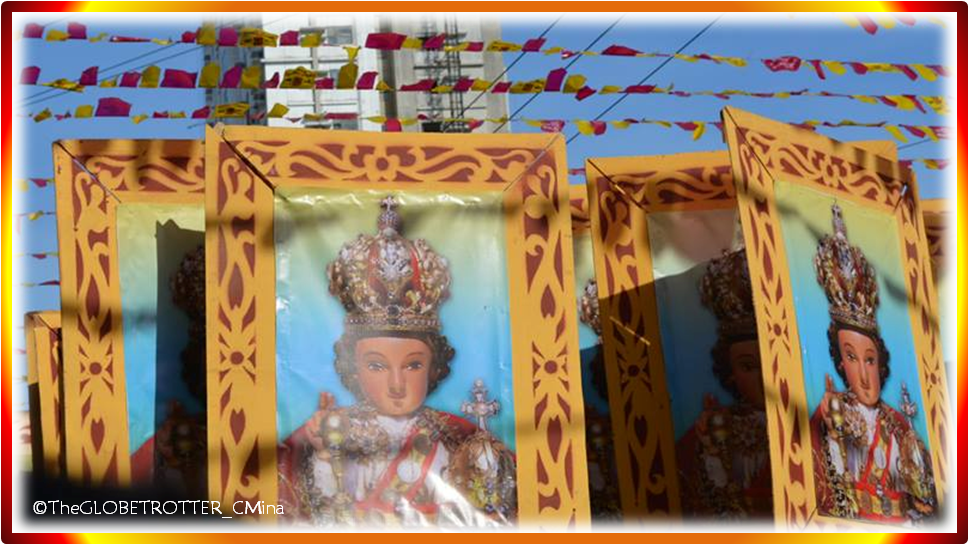 Experience Sinulog! Experience Cebu!
THE FESTIVAL
One of the grandest, most famous and colorful festivals in the Philippines is the Sinulog Festival. It is a major festival held on the third Sunday of January each year in Cebu City to honor the Santo Niño, or the child Jesus. The festival is characterized by a very long parade with various groups of people dressed in very colourful costumes while dancing on the streets. This Sinulog dance is basically a ritual dance in honor of Santo Niño. It is also considered as a traditional dance which remembers the Filipino people's pagan past and their recognition of Christianity.
The cultural event has been recognized as a tourist attraction and instead of traditional street-dancing from locals; Sinulog also came to indicate a contest highlighting groups from different parts of the country. The Sinulog Contest is traditionally held in the Cebu City Sports Complex, where most of Cebu's major provincial events are held.

THE ORIGIN
Even before the Cebuanos were baptized, the Sinulog was already danced by the locals in honor of their wooden statues. But when the image of the famous Santo Niño was brought to Cebu and the Catholic faith was established in the region, the dance was made a part of the yearly fiesta in honor of the Santo Niño, from then on. People will shout petitions and thanksgivings to the Santo Niño while dancing. Shouting is believed to be necessary because the pilgrims have to be sure that they will be heard by the Santo Niño.

'Sinulog' comes from the Cebuano adverb sulog which is "like water current movement," which proficiently describes the forward-backward movement of the Sinulog dance; all the time moving two steps forward followed by one step backward. The dance is accompanied by the sound of the drums. The first parade was organized on the year 1980 and despite the fact that the dance is already very old, the parade is quite young!
THE CELEBRATION
The celebration traditionally lasts for nine days, ending on the ninth day when the Sinulog Grand Parade reveals. The day before the parade is the Fluvial Procession, a water-parade, held at dawn with the Santo Niño decorated with hundreds of flowers and candles. The procession ends at the Basilica where a re-enactment of the Christianizing of Cebu follows. In the afternoon, a more formal procession takes place along the major streets of the city, which last for hours due to large crowd participating in the religious event.

On the feast day, at the Basilica, a Pontifical Mass is held, given by the Cardinal with the assistance of several bishops of Cebu. The majority of the city's population and devotees would flock to the Basilica to attend the mass before heading out to the streets to watch the Parade.