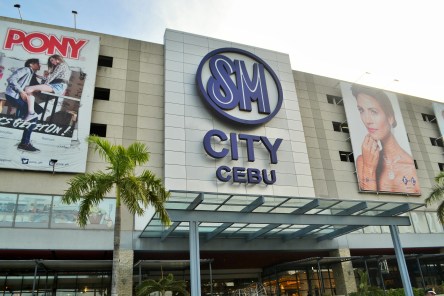 SM City Cebu–the shopping destination for people from all walks of life. Since 1993, its huge area has been offering a wide range of options for its visitors, from the cheapest buys possible to the most expensive ones. As that line of their catchy theme song goes, "Here at SM, We got it all for you!"
ABOUT SM CITY CEBU
The mall is situated at the North Reclamation Area of Cebu City. It is the first branch of SM Supermalls built outside Luzon. The already huge mall expanded in 2007, and out of that expansion came its new annex, The Northwing. The Northwing houses another array of outlets, most of which display internationally recognized brands such as Forever 21 and Uniqlo.
The mall regularly opens from 10:00AM to 9:00PM everyday.
CHOOSE FROM OVER 700 STORES, RESTAURANTS, AND STALLS.
If you decide to take a tour around the mall or if you're on a shopping spree, you've got to prepare those legs of yours as it's going to be quite a tiring stroll.
Along your mall trip, you will find stores and restaurants on both sides and even at the center in the form of stalls. If you're looking for a specific store or restaurant, simply ask any security guard, or refer to directories which you can find near the escalators. You can also check out their website for a list.
In this age of digital technology, SM City Cebu has dedicated a certain area of the mall called Cyberzone to establishments selling cellphones, laptops, cameras, and other digital necessities, for the convenience of its customers.
Escalators are the common way to reach any of the 4 floors of the mall. But if you opt for an elevator, you can find one at The Northwing. To lose some calories, you can use the stairs at the center of the mall.
EVEN HAVE A VARIETY OF OPTIONS FOR TRANSPORTATION.
SM City Cebu has stations for all modes of major trasportations in Cebu. If you want to spend less on transportation and if you know which jeepney to ride to your destination, simply head to the PUV (Public Utility Vehicle) terminal. If your destination is outside Cebu City, try the V-hire terminal. Or if you want the convenience of a taxi cab, there are many stations around the mall. The mall also has shuttle services arranged for certain hotel and resort destinations.
But shopping's not all there is to SM City Cebu. Check out my future blog for a topic on its entertainment choices!