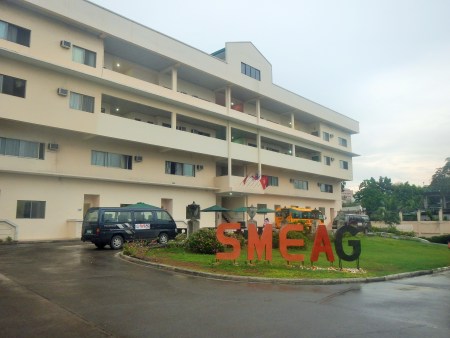 SMEAG stands for, "Smile Means Everything: Achieved Goal." When a student smiles upon the improvement he or she has made in his or her English skills, or upon achieving his or her targeted score in a test such as TOEIC, it means everything; it means a goal has been achieved by both student and teacher, who also smiles as he or she also shares in the success of his or her student. This name reflects the mission of the school–to help its students reach their goals in their English studies.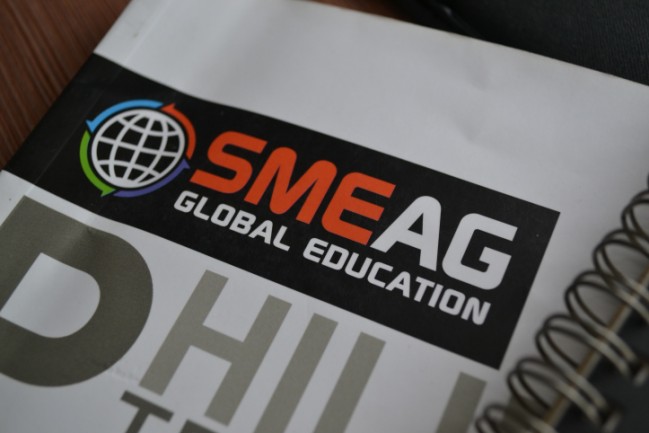 SMEAG–Smile Means Everything: Achieved Goal!
ABOUT SMEAG
SMEAG was established as an ESL school in August of 2006 with 85 students. More than a year after, it was awarded the Best Training Center in the Philippines. (Wow, way to go SMEAG!) This was followed by the completion of two of three current SMEAG campuses–SMEAG Sparta, the first to be built, and SMEAG Classic, the second,–in 2008. The two campuses could accommodate a total of 450 students. After two years, SMEAG Classic was expanded with the construction of Building B, which increased student capacity to 540. More than two years later, another campus, SMEAG Capital, was added and has a capacity of 850 students. Now, SMEAG continues to serve thousands of students of different nationalities, majority of which are Koreans and Japanese, followed by Chinese, Taiwanese, Vietnamese and many others.
WHAT DOES SMEAG HAVE TO OFFER?
When I visited two of SMEAG's schools, I could say this institution are quite well established as an English language school. Aside from being the largest ESL school in the Philippines and having a student body of diverse nationalities, it also takes pride in the following areas.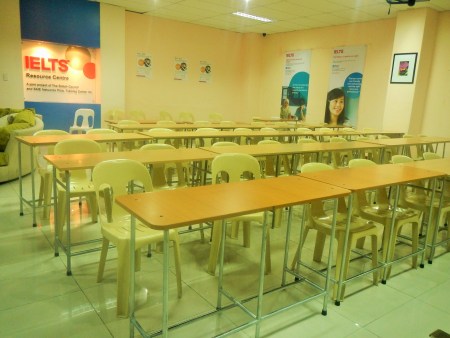 IELTS Resource Center in SMEAG Classic
It has authorized testing venues for IELTS, TOEIC, TOEFL and CAMBRIDGE. It also offers all the preparation courses you need for any of these exams. Each campus of SMEAG specializes in a particular exam: Sparta–Cambridge; Classic–IELTS; and Capital–TOEIC and TOEFL.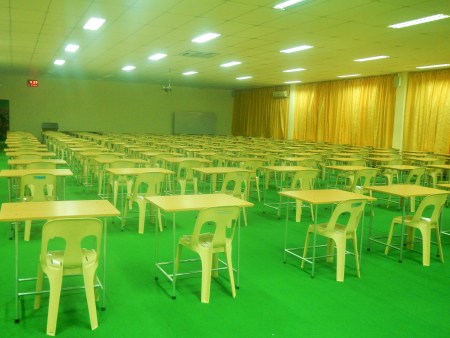 IELTS Testing Venue in SMEAG Classic
It has the most trained teachers. These teachers have accomplished a degree in English literature or Education. But not only do they practice their acquired profession, they also have regular training for their assigned English course.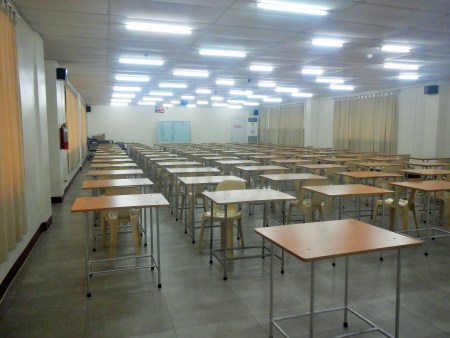 TOEIC/TOEFL Testing Venue in SMEAG Capital
It offers the two programs, GAC and EAP. These two courses allow students to prepare for and enter international universities. The accredited GAC Teaching Center in SMEAG Classic campus gives "an internationally recognized university preparation program". Also, EAP in the same campus will allow students who have successfully finished the course to study in certain overseas universities without an IELTS score or taking an entrance exam.
So, whether you're a student or worker aspiring to study and/or work abroad, SMEAG can help you reach your English goals.