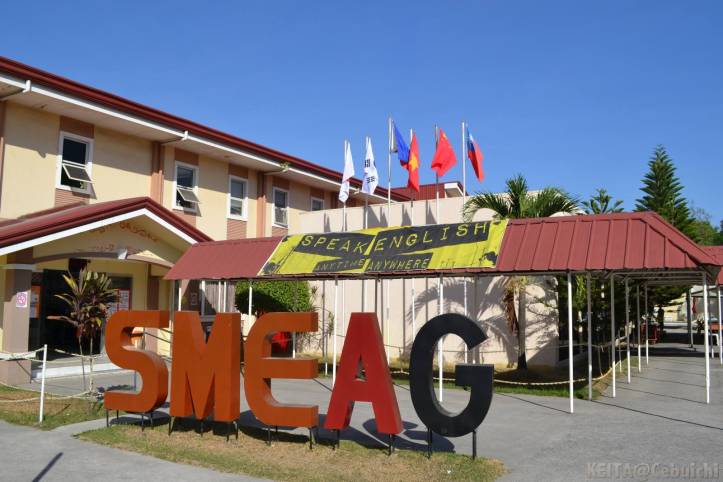 For nearly nine years, the English language institution, SMEAG, in Cebu have been helping thousands of students reach their English language goals. Accommodating these large number of students wouldn't have been made possible without SMEAG's three campuses: Sparta, Classic and Capital.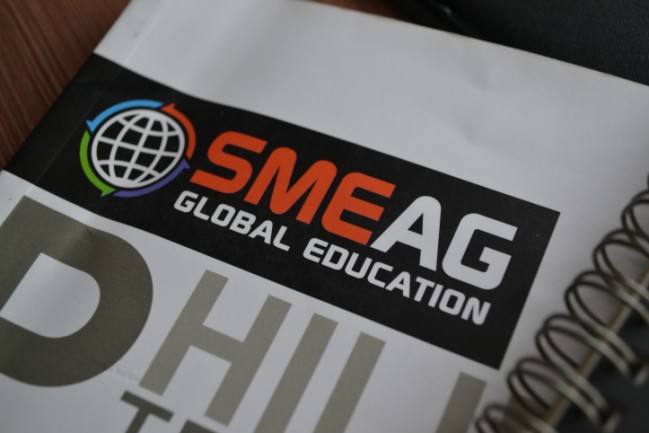 SMEAG–Smile Means Everything: Achieved Goal!
THE FIRST: SMEAG SPARTA CAMPUS
Having been established in February 2008, the Sparta Campus is the first to exist among the three. It has a capacity of 210 students. As the term "sparta" (an ancient city in Greece known for strict discipline and training of its soldiers) suggests, SMEAG Sparta is for ESL learners who prefer rigid training in their English skills. How rigid is it?
Even inside the dormitory, students speak English at all times. There are teachers residing in the dormitory. So students are carefully monitored. (That's a good thing, isn't it? You can always get corrected by your teachers when you make a mistake. Also, you can readily ask them for some help or advice inside the dormitory if you want!)
Students spend time with their teachers after classes during TEA TIME to further enhance their English skills.
Students in this campus are not allowed to go outside the campus on weekdays. But wouldn't it be stressful to just study throughout the whole week without much physical activity? So, for the Sparta students' mental wellbeing, the school has the following mind-strengthening facilities: swimming pool, fitnesss center, TV lounge, and basketball, badminton and volleyball courts.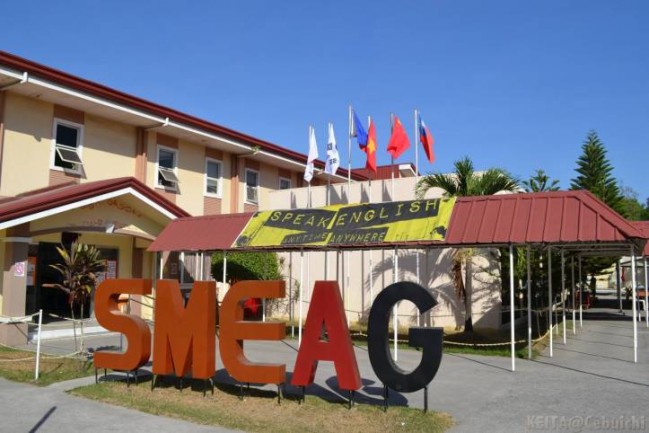 SMEAG Sparta Campus
THE SPECIALTY OF SMEAG SPARTA
Every campus of SMEAG has a specialty. SMEAG Sparta campus' specialty is that it's a certified and authorized testing center for Cambridge ESOL exam. Not only that, it also offers 5 preparation courses for the exam itself (aside from the ESL courses). Now that's a good thing because in this campus you can do both: study for the exam and take the exam later on. And you do so together with quality assistance by the management and teachers! Authorized Cambridge ESOL testing centers follow high standards of administration and customer service upheld by the concerned authority.
SMEAG Sparta Campus is located in Barangay Talamban, part of the northern district of Cebu City, and about 30 minutes away from the heart of the city.
So, if you think a Spartan training is the best for you and for your purpose for studying English, then SMEAG Sparta campus would be a good choice.
But I'm not done yet. There are two more campuses to go. See you in the next post!