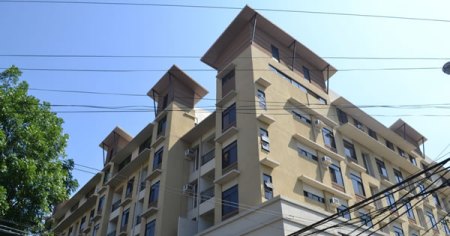 For nearly nine years, the English language institution, SMEAG, in Cebu have been helping thousands of students reach their English language goals. Accommodating these large number of students wouldn't have been made possible without SMEAG's three campuses: Sparta, Classic and Capital.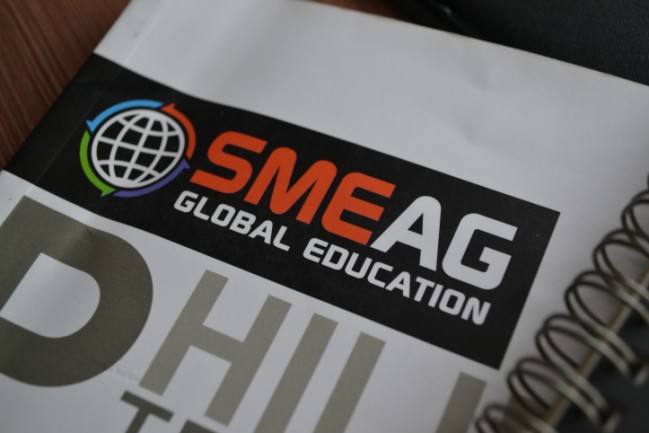 SMEAG–Smile Means Everything: Achieved Goal!
Now that I have finished talking about SMEAG Sparta Campus, I will proceed with the remaining two campuses: Classic & Capital.
SMEAG CLASSIC (2ND CAMPUS)
The Classic Campus was established in April 2008 (a few months after Sparta Campus) in Mabolo of Cebu City, which is not far from the famous malls of Cebu City–Ayala Mall and SM Mall; and just a walking distance to Castle Peak Hotel and Sarrosa Hotel. Currently, it has a student capacity of 330.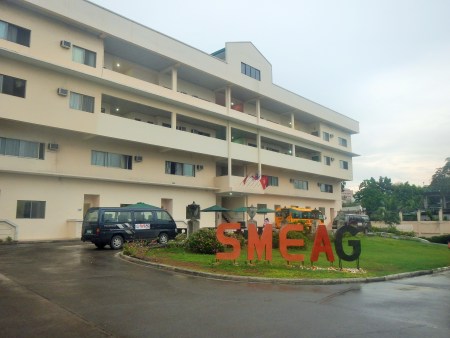 SMEAG Classic
If a Spartan student has to take Spartan classes all throughout the duration of his or her stay inside SMEAG Sparta Campus, a Classic student has to mandatorily go through them only for 4 weeks, both in the morning and evening. Also, unlike Sparta Campus, Classic Campus gives students the privilege to go outside the campus after classes on weekdays with the curfew of 9pm (or 21:00).
SMEAG CAPITAL(3RD CAMPUS)
In July 2012, the Capital Campus was established and can accommodate the largest number of students: 410. It is situated among a quiet residential area in Guadalupe of Cebu City, which is near to Capitol building and the prominent rotunda, Fuente Osmeña Circle.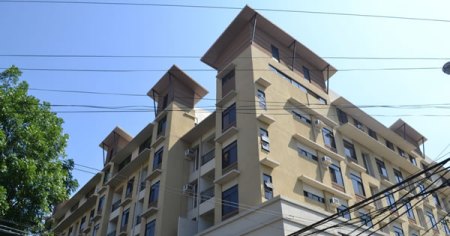 SMEAG Capital (Photo credits: Cebu-ichi)
Just like the Classic students, Capital students also have to go through the 4-week Spartan classes. But in terms of curfew, it is distinguished from the Classic Campus in that its curfew for both weekdays and weekends (including holidays) is the same: 11pm (or 23:00). The Classic Campus has a weekend and holiday curfew of 11pm but, as aforementioned, it has a weekday curfew of 9pm.
SPECIALTIES OF CLASSIC AND CAPITAL CAMPUSES
Every campus of SMEAG has a specialty. If Sparta Campus specializes in Cambridge ESOL exam, the Classic Campus has IELTS and EAP; and the Capital Campus has TOEIC, TOEFL and Business as specialization.
Classic Campus for IELTS and EAP
This campus has been authorized by the British Council as both IELTS Resource Center and IELTS Testing Center. Students who want to take their English skills to an in-depth formal level or wish to study or immigrate abroad can apply for IELTS exam (which examines all four areas of language skills–reading, listening, writing and speaking). Classic students can choose among 5 preparation courses for IELTS. As an IELTS Resource Center, the campus can provide up-to-date study resources for the Classic student.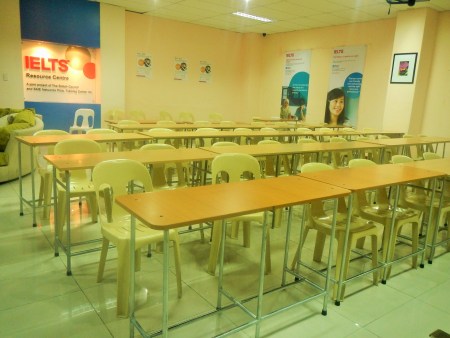 IELTS Resource Center in SMEAG Classic
Besides IELTS, Classic Campus also offers the EAP program.This program will allow students to enter and study in universities abroad without an IELTS score or taking an entrance exam. It has two courses.
Capital Campus for TOEIC, TOEFL and Business
It is an ETS-verified TOEIC and TOEFL testing venue and offers also 5 preparation courses for each type of exam. TOEIC (Test of English for International Communication) test is for those who need an official TOEIC score necessary to work or immigrate abroad. TOEFL (Test of English as a Foreign Language) has also the same aim as TOEIC but can also be pursued if one wants to improve his English communication skills from basic to actual.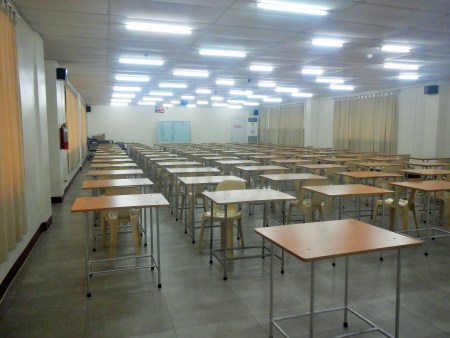 TOEIC/TOEFL Testing Venue in SMEAG Capital
Moreover, Capital Campus also offers the two Business courses to students who intend to do any one of the following:
Manage customers of varying nationalities in a global company;
Learn "techniques in delivering [their] business background and knowledge;"
Prepare for "English interview, discussion and accredited English speaking exam."
SMEAG in Cebu does have a lot to offer to English language students. With its nearly 9 years of existence in the academe and several partnerships with other known institutions and organizations, its services can indeed bring smiles to its students and to future ones.
Reference:
SMEAG Brochure