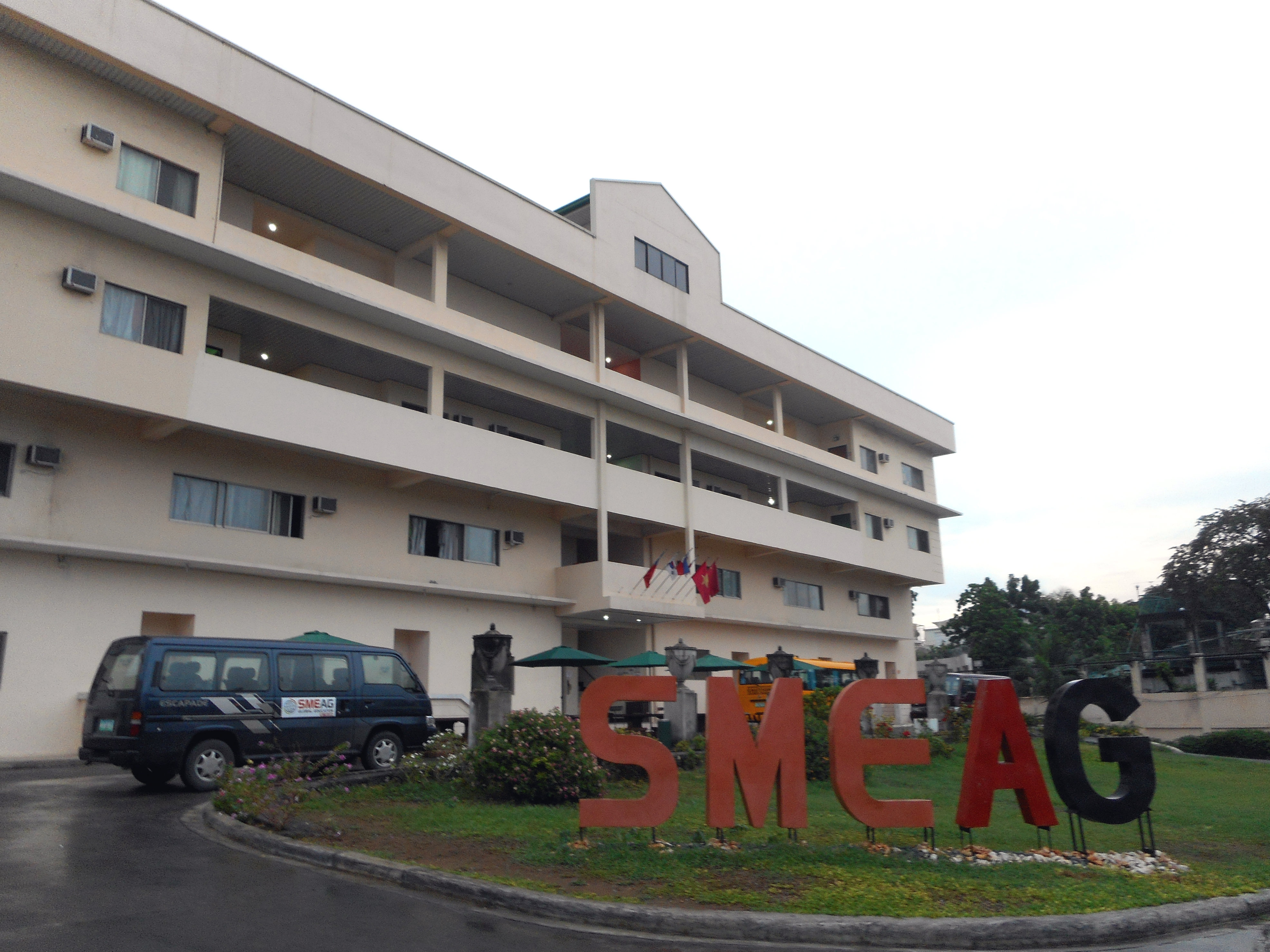 "Smile Means Everything, Achieve Goals"
Smiling is a sign of happiness, joy and fulfillment. Smiles are what we give when we're satisfied and delighted with our accomplishments. In SMEAG Philippines Training Center, smiles from their accomplished students are what they are aiming for.
When the acronym "SMEAG" is broken down, the phrase reveals the words written above.
HISTORY:
Established on August 2006, SME Philippines Training Center started with only 85 students and just an ESL course program. On 2008, SMEAG Talamban (Sparta), the very first campus, and SMEAG Mabolo (Classic) was open to the students. By 2012, the third campus SMEAG Guadalupe(Capital) was completed. Approximately, the whole three campuses when combined can accommodate up to one thousand students. (Capital = 410 students; Classic = 330 students; Sparta = 260 students)
Now, that's only a few things about SMEAG. Today we'll focus on SMEAG Mabolo (Classic).
"SMEAG Mabolo (Classic), the second campus is a British Council certified IELTS Testing Center, and a certified overseas university special admissions program GAC (Global Assessment Certificate) center authorized by ACT (American College Testing), a U.S. college assessment organization."
Students from different countries come to SMEAG to study. The nationalities of the student range from Asia to Middle East and even Europe.The students are from Japan, Korea, Taiwan, China, Vietnam, Russia, Italy, Mongolia and Middle East.

The students stay spans from a maximum of three months and a minimum of one week. However, students could always extend their stay for study here in SMEAG. The administration, which take care of the students paper works, schedules and everything else, will assist the student along the way.
Programs offered in this campus are ESL course works with two ESL options, IELTS program with five courses, and EAP/GAC, a Overseas University entrance Course.
The school also has it's own dormitory which is convenient for students. Female and male students have separate floors, and students can choose if they'd want a single room or if they'd want a roommate/s. The room has a shower, refrigerator, air conditioning system, and a big cabinet. Rooms could accommodate up to five persons.

So, that's just a tiny part of SMEAG Mabolo (Classic), stay tuned for my upcoming post about the university's other facilities, the administration and other information about SMEAG. And of course! I'm still posting a blog about SMEAG Guadalupe (Capital). If you like reading my posts, don't forget to subscribe and follow me. Thanks for reading!