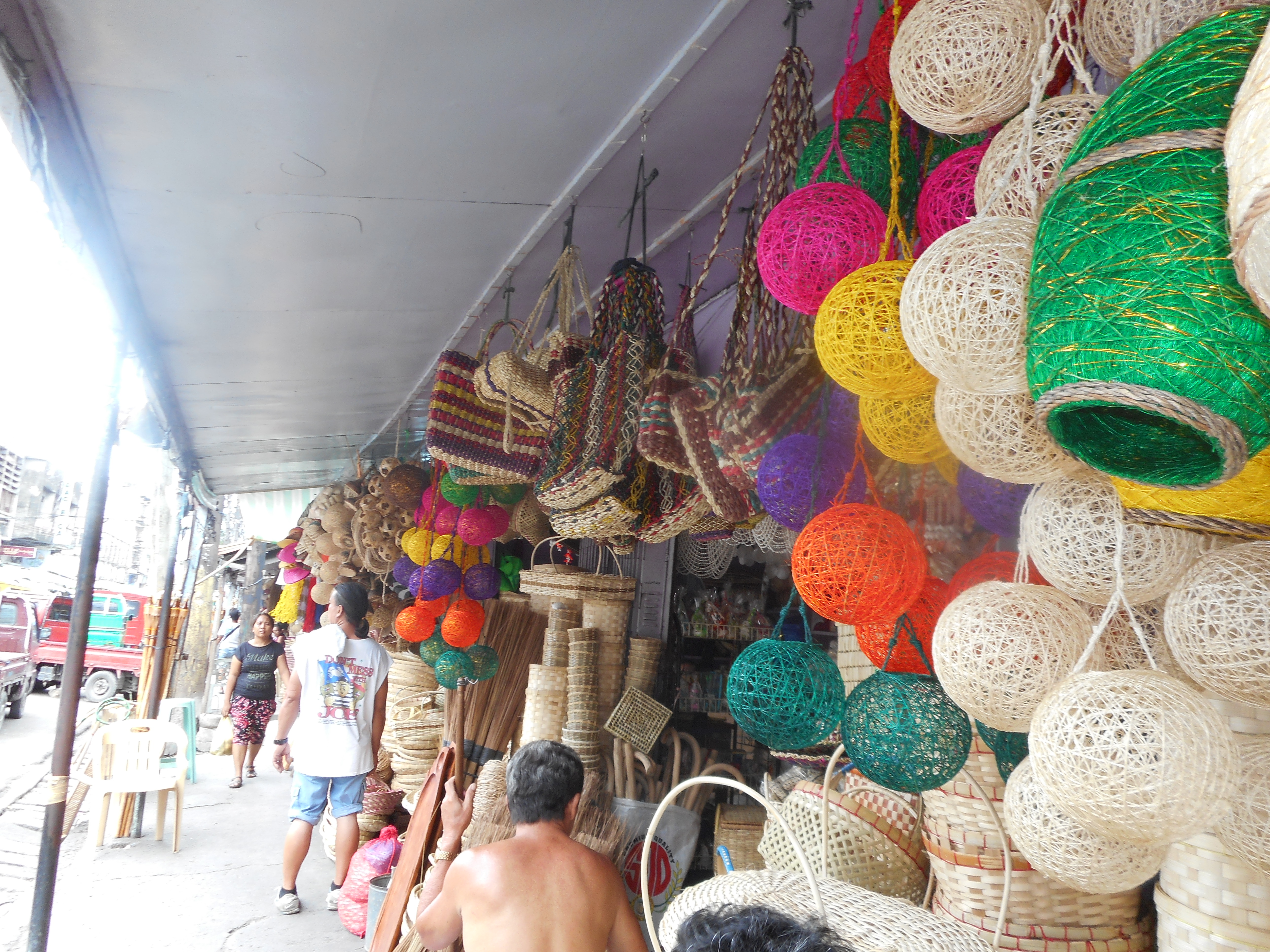 Today, I'm going to share to you my interview with Mr. Tora, a souvenir shop owner.
Souvenir shops is one of the strongest business here in Freedom Park. Not only do foreigners buy products here, locals also give time to see the beauty of the souvenir shops. In my interview with Mr. Tora, I discovered so many information with regards to his job and his products. So let's begin!
Profile
At the age fifty-two (52), Cris Tora has seen the enormous change in Freedom Park. Before, it consumed a little space and had very few stalls. He mentioned that competition wasn't very tough back then.

He started working in Freedom Park a very long time ago. And after twenty (20) years in the business, his products changed from dry goods, food and finally native products. He added that dry goods was the sold out product during 1975.
Like Mr. Durano from my other post, Mr. Tora's business is overseen by his parents before it was handed to him and his siblings. So, the second generation is running the store as of now. Together with a sibling, they take turns in running the shop.
Mr. Tora is married and has children. When I asked him if he wants his kids to take care of the place one day, he smiled and replied that maybe one day they will when they're ready.
General Information and Products
The store opens 7:00 AM and closes at 6:30 PM, however adjustments are made for the customers. It's also open everyday, especially on weekends.
The shop is located on the outskirts of Freedom Park. It isn't hard to find because, they're visible to the public. The souvenir shops is located beside each other.
NATIVE PRODUCTS:
bags – P100.00 – P300.00 depending on the type of bag // this native product is from Negros and some from Bohol.

basket – P6.00 // this basket is from Bohol, and is simple yet durable.
basket with another design – P40.00 // this product is made in Cebu specifically in Mandaue
ornaments made from abaca material – P250.00 – P300.00 depending on the size and design // these product was made in Naga City (Luzon) and the Bicol Region.
ornaments and products made from shell – P300 – P1,500.00 depending on the design and size // the products are made in Cebu specifically in Liloan and in Mandaue
capiz shell – P500.00 // designed to be jewelry boxes or plates.
banig (abaca mat) – P100.00 – P400.00 depending on the size // made in Badjan.
There are more choices when you go there. There are bags made from pandan, banig and abaca. The banig which is a product made from tree bark is a good substitute for mattresses and can also be used as a picnic mat.
Japanese, Koreans, Australians, Americans and other nationalities come to Freedom Park to buy these souvenirs. When I was there, an order of "give-away boxes" was bought by a foreigner and to be exported to another country. Ornaments and jewelry products are popular to the eyes of the visitors.
The busiest time would be December to January, however all throughout the year foreigners visit to buy different kinds ornaments and native products to bring back to their countries.
So that's it! If you really want to see the place, you could visit it yourself but remember always bring someone else with you. And a Filipino you know would be a good choice.
Thank you so much for reading. If you like reading my posts, feel free to follow me. Thank you for reading again and have a good week.