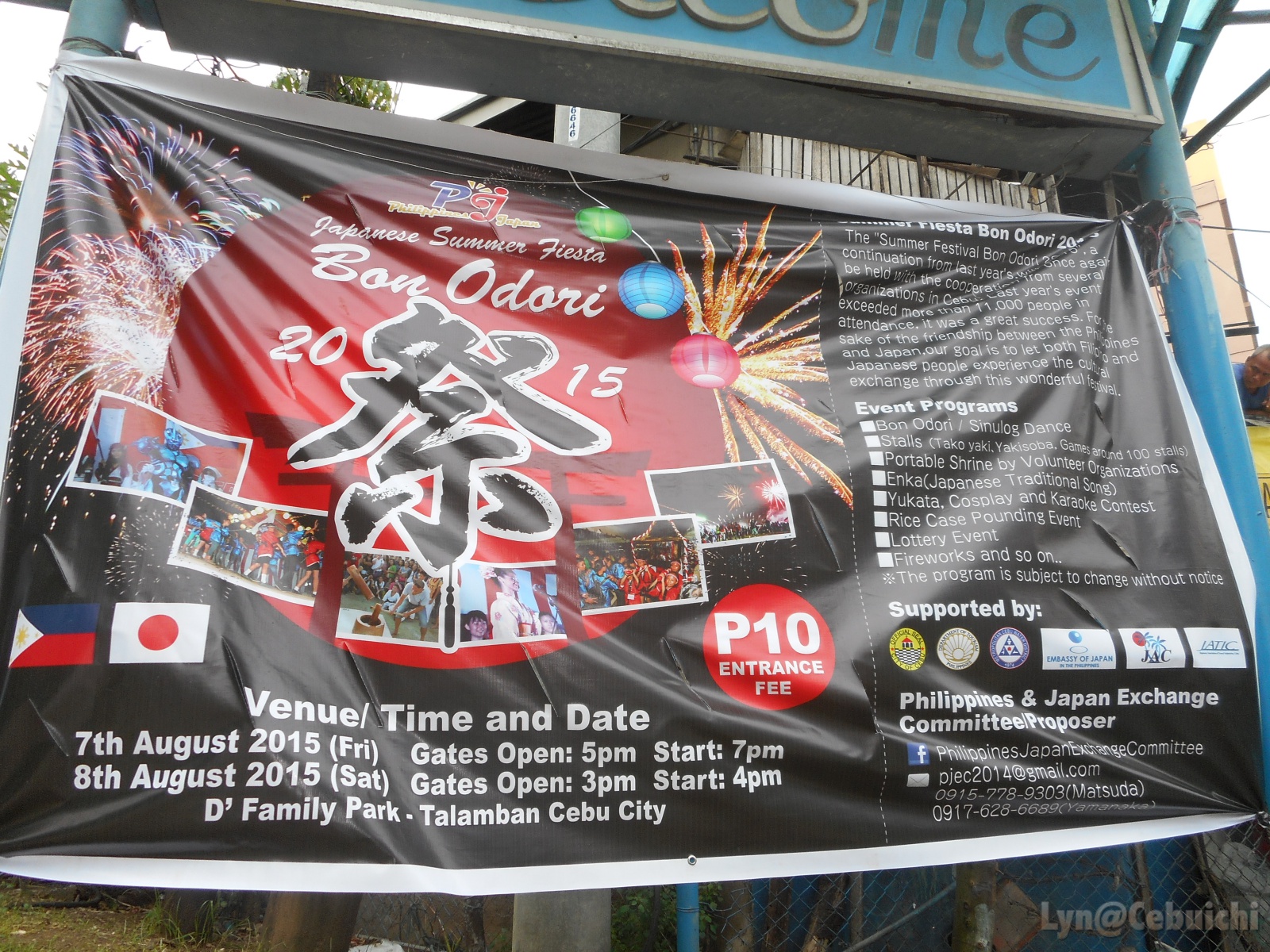 I had my first Bon Odori experience last night and indeed, it was remarkably memorable. A fiesta celebrated every year, Bon Odori is an event sponsored by PJEC or Philippine Japan Exchange Committee. They also have multiple sponsors from all over Cebu City. The event was held in Family Park in Talamban.
Bon Odori is where Japanese culture, people and food meet with the local and bond.
Experience
Definitely a worthwhile time, my night was filled with dancing, music, smiles, laughs, pictures and rain. We arrived in Family Park around 5 o'clock but the place wasn't buzzing with activity yet. The stalls were putting up their signs and the people were mesmerized by the place, as so was I. The stage was brightly lit and a big tower was placed in the middle of the ground.

Unfortunately for me and for my readers, the pictures aren't that great because the camera's battery was dead. But I'll assure you that more pictures are coming tomorrow! Later on, Bon Odori dances were done and the amazing Portable Shrine showed up. Candies were thrown towards the crowd too. However, the rain hindered the continuous fun of the attendees. There were drizzles of rain, then a fairly huge amount later on that led to the early finish of the first night of the Bon Odori's Fiesta.
For a very short video of the Portable Shrine, click here. (ps. the copy is short)
The People
Japanese men, women and children have gathered in the event last night. Students from the ESL Schools here in Cebu, together with friends and teachers also came to celebrate the festivity. Students from University of San Carlos, a local institute located near the grounds also were present in the occasion. Fun, laughter and lots and lots of pictures were taken.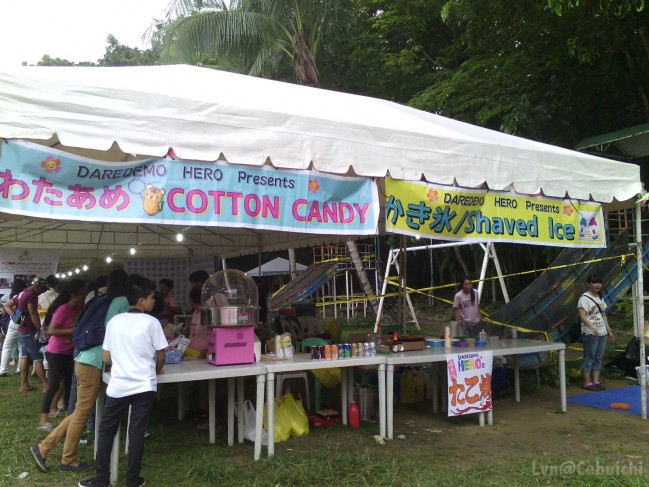 Even Spiderman and Captain America was there to join the fun!
The Last Part
The last part was the first night was the fireworks show. Instead of a picture, I have a short video. Click here for the last part of the Fireworks Display. (ps. sorry for the background voice)
August 08
Another set of activity is set for August 08, the last day of the fiesta. And I'll definitely be there. With my camera, fully charged and ready to take better pictures. I'll update you soon!

Thank you for reading my posts! If you'd like, you can also follow me. Again, thank you for reading and stay awesome!