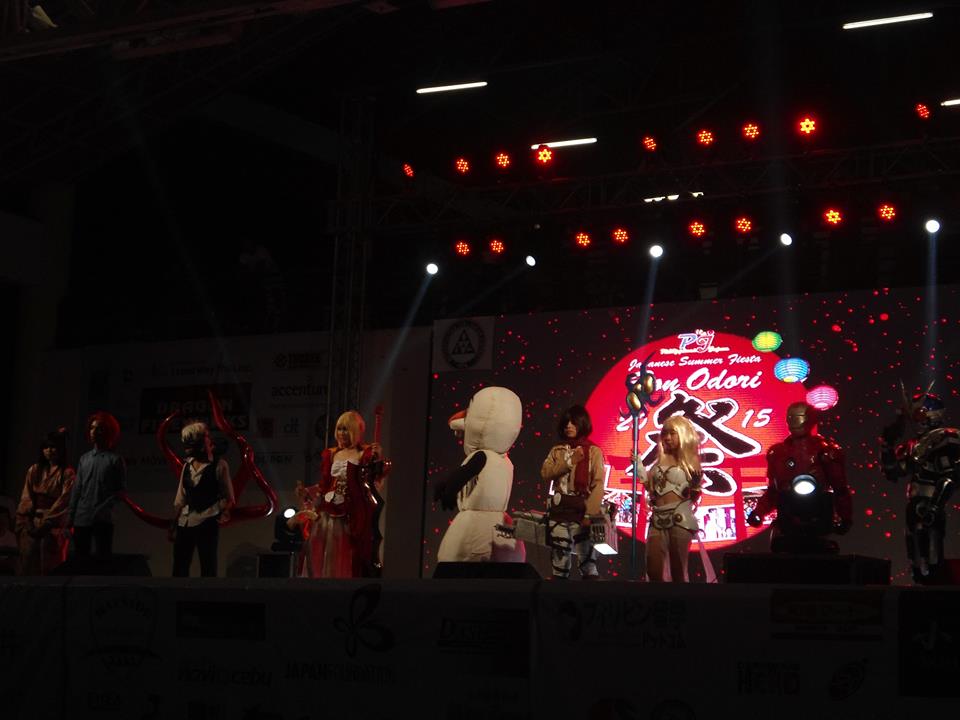 August 08 was the second and final day of Bon Odori 2015, and I was there to watch the festival unfold and spring back into life. Unfortunately, I had to shorten my stay because I had to attend a cousin's birthday. But do not fret, a good friend of mine captured pictures of the final day.

I will definitely attend the Bon Odori next year and post more about the event, as of now, let's enjoy what we have at hand.
Events
Most of the events were planned a night and again the weather wasn't conforming to the event. Little droplets of rain poured through. The start of the event started a little earlier than the day before.
The second day started with Sinulog Dancers performing a dance in homage to Sto. Nino, Cebu City's patron. The organizers also invited a singer to perform the Japanese popular song ENKA. After the song, a Karate Exhibition was executed for the viewers. The performance was done on stage.
Most of the people stayed near the stage to witness the events that were happening. Others traversed through the stalls and enjoyed the food served. Others bought souvenirs such as plates, toys (action figures maybe) and objects.
For the second day, various contests were held. Yukata, Karaoke and Cosplay contests were done! Everyone was thrilled with the Cosplay contest. In fact, as early as four o-clock, the contestants and non-contestants were already wearing their costumes and taking pictures.
Like the previous night, Bon Odori was danced by everyone who was willing to join. Portable Shrine was not amiss too. The fireworks, although I was not there to witness it was making sparks in the night sky.
A raffle draw was also head as the final event of the night. The tickets were the numbers on the tickets of the visitors. The lucky winners received freebies!
I missed most of the last night of Bon Odori 2015, but my friend took pictures, so its somewhat fine. I can't wait for next year's show.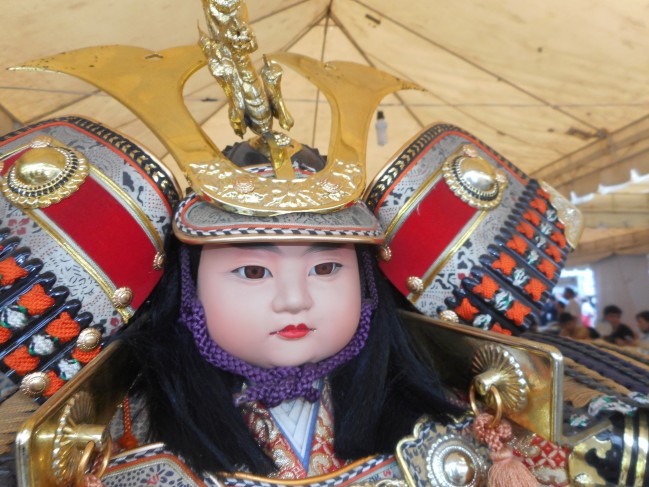 Before the everything else began, an small plane flew by and dropped flowers for us. Incredibly, one flower fell on the box I was carrying, I had to take a picture of it.
And that's Bon Odori 2015, day two. Thank you for reading my post. If you're interested in my blog, you can follow me. Again, thank you for reading and have a great week ahead. Keep smiling!