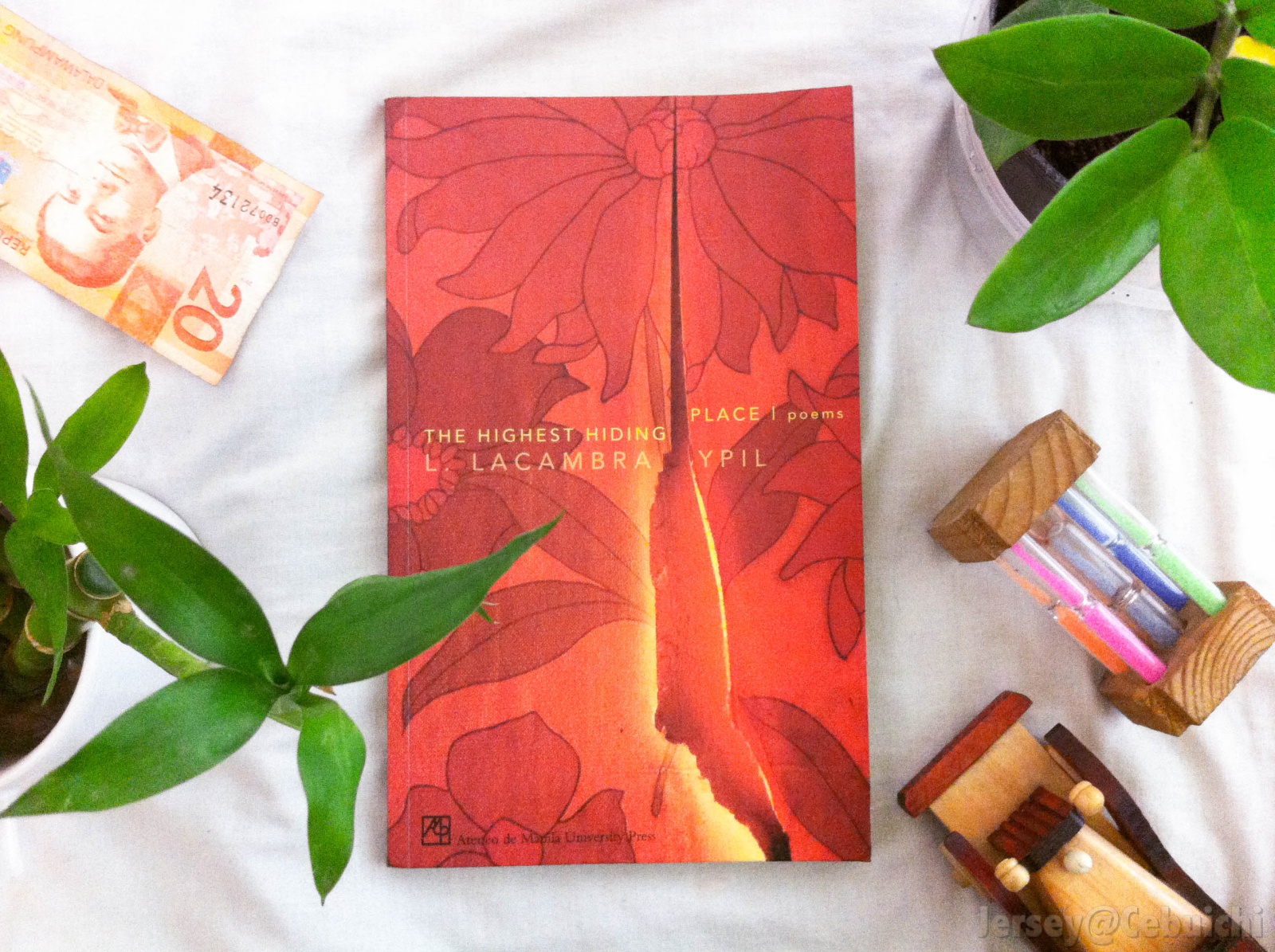 Reading has never been, and will never be, a bad idea to pass the time and feed the mind.
The Cebuano Poet
Lawrence Lacambra Ypil, a Cebuano born and raised poet, and a Biology graduate who teaches literature and creative writing at the Ateneo de Manila University, has managed to weave words into poetry that doesn't impose, only show. He was able to put together a collection that doesn't need telling, only a peek of what's between the lines and a slow, subtle entanglement of metaphor. He is a Winner of Carlos Palanca Memorial Award for Literature for poetry in 2006 and Philippines Free Press Literary Award for "Impermanent Residencies" in 2007, Ypil brought with him the name of Cebu and inspired the young generation of Cebu's writers. Indeed, Cebu it's not just about beaches and outdoors in Cebu. It also has a community for the arts, slowly making their marks on their fields while bearing the Cebuano pride.
His first poetry collection, The Highest Hiding Place, Merlie Alunan describes that Ypil "takes us to places in the self where words do not exist, where thoughts glimmer and perish before they could threaten one with their fangs and claws, where only things without names thrive in their tenuous luminosity, shades, auras, feelings moods."
Larry Ypil is also keeping a bi-monthly column in Sun Star Weekend, Dog-ears in the Wrong Notebook.
Where to get it
Larry Ypil's book is available at the Ateneo Press bookshop, the Loyola Schools bookstore; you may contact (426-6001 loc. 5184).
Once you decide to read it, brew a pot of tea, and be in your most comfortable position. You are bound for a journey in a city, a village, a corner space, and an entire community of imaginative geography.
If you are a writer and love literature, come to Cebu because there are many young and talented writers here. Cebuano literature is on the rise, so don't get left behind!